5 Tips for the First Time SUP Surfer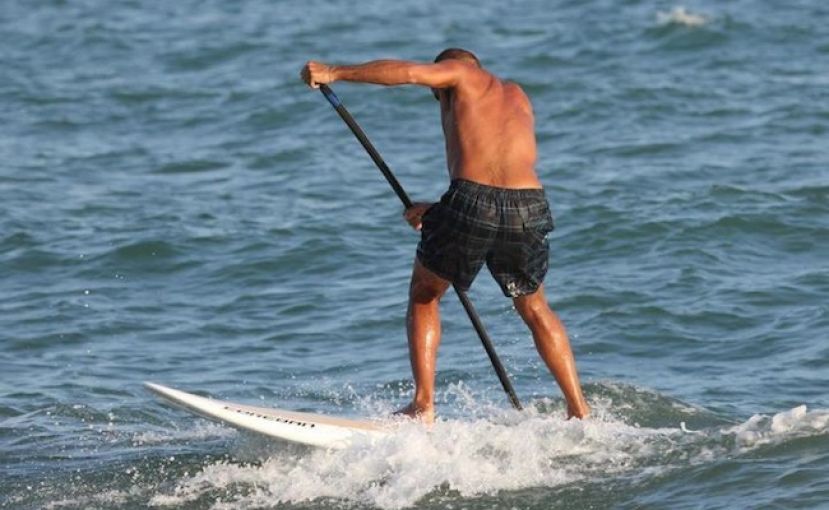 Photo of Sup Maresme in March 2012 and shared with SupConnect by Joni in the Sup Photo of the Year Contest.
SAN DIEGO, California - For those stand up paddlers who have never surfed in their entire lives and have a desire to learn SUP surfing, here are a few tips that will help make the experience a good one for everyone.
1. Learn Surfing Etiquette Before Getting in the Water:
Neil Pearlberg shared an excellent article titled "Stand Up Paddle Surf - Rules of the Water" which is a great resource for learning the proper etiquette before heading out.  There are in fact rules, and when followed they generally keep the peace and create a good experience for everyone enjoying the waves.  However, when a person is either ignorant or chooses to disregard generations of surf rules, the result can be serious and even create situations where SUP and surf are banned.  Take the time to know who has the right of way and what the expectations are of SUP surfers while in the line up.
2. A Beginner Should Always Wear a Leash:
A beginner should always wear a leash which will help protect the newbie, the board and most importantly the other people who are in the water.  A new SUP surfer without a leash is a serious hazard even if the waves are small and unassuming.
3. Start in Small Waves:
A beginner should find a day when the surf is small and manageable.  This will instill confidence and reduce fear.  To the new SUP surfer the thrill of riding their first wave, no matter how small, can give just as much stoke as a pro getting the wave of a lifetime.
4. Go with An Experienced SUP Surfer the First Time:
Having your first SUP surfing experience with an experienced paddler can make a big difference.  Asking questions and receiving advice is a huge part of the experience and spreads the Ohana spirit of the sport.  Besides, someone needs to be there as a witness when someone catches their first wave, and if they are lucky they may even come away with a picture as proof!
5. Respect Everyone and Everything in the Water:
It is critical to respect others in the water.  From other stand up paddlers to traditional surfers, swimmers, and even the ocean life, it is important to give others space and to understand that as someone new it may take time to learn how to not only read the waves but also how to read the overall culture.
What can you add to this list of tips for the first time SUP Surfer who has never surfed a day in their life?
.
Last modified onThursday, 22 January 2015 14:53
Email

This email address is being protected from spambots. You need JavaScript enabled to view it.