Stand Up Guy Joins Glide SUP & Starts Iron Athlete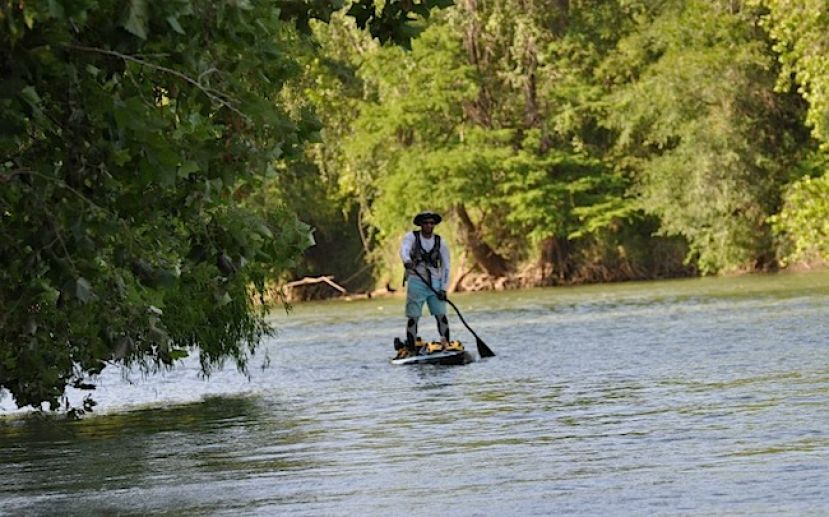 Shane Perrin Paddling last summer. Photo by Joe Baisa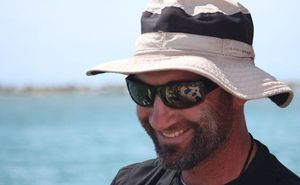 Shane Perrin - The Stand Up Guy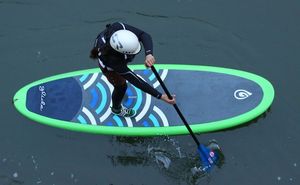 Shane Perrin is a new rider for Glide SUP
FENTON, Missouri - Have you heard the news? It's twofold!
First of all, extreme stand up paddler / ultra distance SUPer, aka The Stand Up Guy, Shane Perrin, is at it again! On July 20th he will begin what he is calling expedition "Iron Athlete" involving 3 combined back to back journeys.
Second, he has a new stand up paddle board sponsor and is now riding for Glide SUP!
According to Shane, "On July 20th I will toe the starting line of a race called 100 Mile Paddle. It is a 2 day staged race that starts 75 miles north of New York City. On day 1 I will race against other elite SUP athletes and complete the 60 mile leg of the race. Then day 2, July 21st, I will complete the final leg of 40 miles aiming to finish first in the SUP division."
The same night that Shane completes the 100 Mile Paddle, he will drive approximately 24 hours back to his home state of Missouri where he will rest and prepare for the MR340 race which begins on July 23rd. This is a non-stop race spanning 340 miles on the Missouri river from Kansas City to St. Charles. He will compete against 350 plus canoes, kayaks, surf ski's, and other SUP racers and will paddle straight through July 23rd, 24th, and 25th.
Finally on the evening of the 26th Shane will being the 3rd expedition and one that he has never before attempted. Shane explained that, "This will be a land paddle crossing 100 miles of Illinois roads while towing a SUP behind my skateboard. At the end of the 100 miles I will then attach the skateboard on top of the paddle board and SUP 100 miles down the Mississippi river to end at the Arch in St. Louis. This portion will be done unsupported."
For those who are curious to see the action, the entire experience will be filmed as a documentary titled, "Stand Up Guy – Iron Athlete". It will be an experience that will redefine the possibilities of stand up while promoting stand up sports.
As for Glide SUP, Shane explained his reasons for partnering with Glide as the following:
"They make all their boards In the U.S. and have their own factory in Utah - All U.S. sourced materials."
"They're river people - And yah, I'm a bit of a river person myself." ·
"They created Glide Surface Shield - an indestructible coating. People have witnessed their boards being run over by a car and walloped with hammers and mallets and coming out unscathed. This is perfect for conditions on the river that I put boards through. Can you say Texas Water Safari 2014?"
"After the first conversation with the guys I felt at home. Down to earth, good people."
Congratulations to Shane Perrin and Glide SUP. Also, to sponsor Shane on his journey or learn more about Glide SUP please follow the links below:
FIND INFORMATION AND CONTACT SHANE PERRIN HERE: Shane Perrin Blog
FIND INFORMATION ABOUT GLIDE SUP HERE: Glide SUP Website
Glide SUP is based out of Salt Lake City, home to the largest SUP manufacturing facility in all the Americas.
.
Last modified onWednesday, 28 January 2015 13:04
Email

This email address is being protected from spambots. You need JavaScript enabled to view it.