Groms Have 5 Days Left to Pull in Votes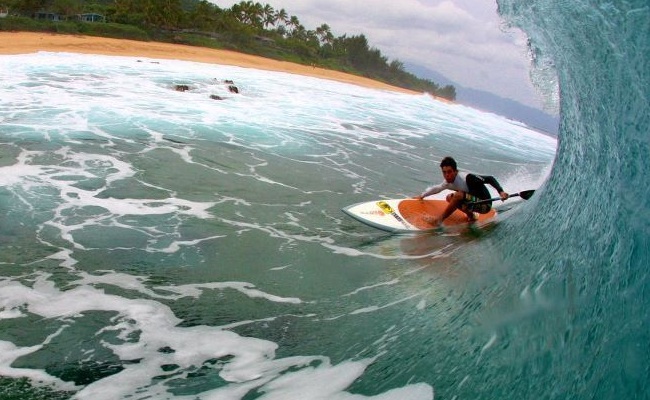 Mo Freitas has recently made a big surge in the vote numbers to challenge other groms for the 2012 title.
Yesterday the 2012 SUP Grom (Kid) of the Year Contest was on the rise with the vote counts moving up quickly. Today that trend continues. Hurry and join the frenzy as there are only 5 days left in the competition and every vote truly matters.
Currently the top 5 spots are held by 4 boys and 1 girl:
Leading the pack with 220 votes is Christopher Bluthardt, a 14 year old true waterman from the island of Oahu.
He is followed closely by Dylan Frick who has 196 votes. He is a 17yr old from Strand South Africa and has only been on a sup for about 2 yrs.
The current third place contender is Mo Freitas with 136 votes. At 15 years old, Mo just finished the 2012 Molokai to Oahu Race, crossing the 32mile Ka'iwi Channel in 4:58min!
The fourth and fifth spots are now held by a brother and sister. Alex Mawae is just 10 and his sister Josie Mawae is 12. Just recently they were the youngest paddlers to take on a 9.5 mile stand up paddle race from Maliko Gulch to Kahului Harbor on Maui.
So which one of these top paddlers will you vote for, or will you decide to support another grom from this years top 30 list? Soon enough we will all know who has won the title, but in the mean time, hurry and cast your vote! Then, please help spread the word! These young paddlers deserve all the help, recognition and support they can get!
Click here to see the contest and vote!
.
Last modified onSaturday, 27 October 2012 00:51
Email

This email address is being protected from spambots. You need JavaScript enabled to view it.