8 Takeaways From Red Bull Heavy Water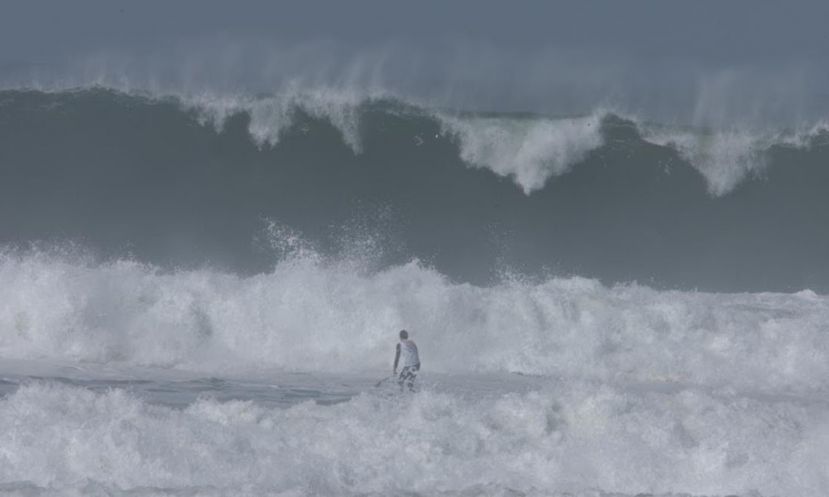 photo courtesty of APP World Tour: @inphotos / @balazsgardi / @brianbielmann / @chrisdirker
SAN FRANCISCO, California - As has already been said of the 2017 edition of Red Bull Heavy Water, the event lived up to its name this year as the Bay Area delivered a XXL swell to challenge the very best paddlers in the world in a way they have never been challenged before.
1. Red Bull Heavy Water clearly showcased what the event is about, as APP World Tour athletes stepped up to the ultimate challenge
Just taking part in Red Bull Heavy Water was a huge feat, and everyone that stepped up should be proud. Sheer guts and grit determination were the order of the day, something that was shown as much by the Champion Casper Steinfath from Denmark as by the likes of Riggs Napoleon, who would not give up until he finished and battled his way through the course like a true warrior.
The atmosphere on the boat ride out to the start said it all, and was unlike any race before it, as athletes anxiously prepared themselves to do battle: not so much against each other, as they were all in it together on this one, but with nature, as they knew Ocean Beach was going to be their biggest challenge yet, and just making it to the finish line would be the victory here, no matter what place they finished.
Red Bull Heavy Water made history in 2017, and showcased the outer limits of what SUP racing can be and proved a testament to the courage, skill and endurance of the athletes on the APP World Tour.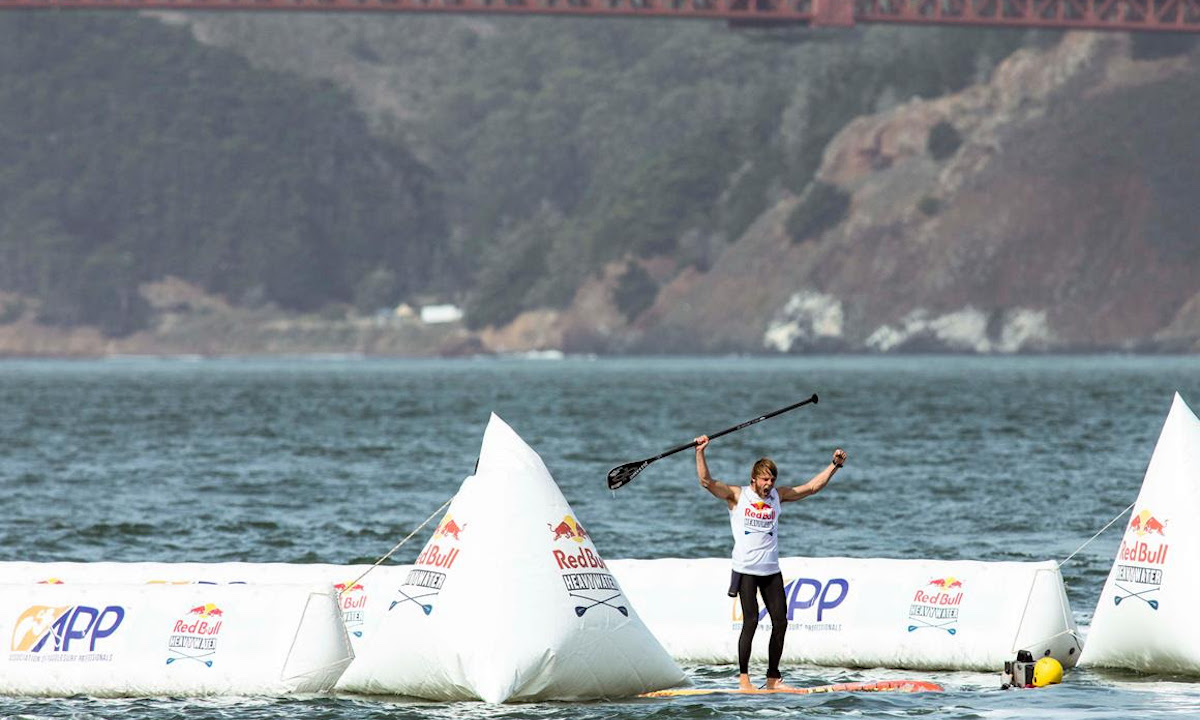 photo courtesty of APP World Tour: @inphotos / @balazsgardi / @brianbielmann / @chrisdirker
2. Casper Steinfath is one of the very best SUP athletes in the world
Casper Steinfath from Denmark had already established himself as arguably the faster sprint racer in the world, proving himself incredibly hard to beat in any form of short sprint course over the past few years on the APP World Tour. He had also shown himself a force to be reckoned with in surf racing, with back to back victories in the surf sprints in Maui on 2016 and 2017. However, Red Bull Heavy Water was a whole different kind of challenge, and while Casper is undoubtedly one of the very best racers in the world, you might not have picked him as the obvious victor in this kind of 'Man vs Nature' race.
However, as the race progressed, race smarts, ocean awareness and strategy paid of for the Viking, as he took on everything that Ocean Beach had to offer and bested favorites such as 3x World Champions Connor Baxter (Starboard) and Kai Lenny who are both in the element in large surf, along with a whole host of other Hawaii athlertes who are known for their expertise in large surf (Mo Freitas and Zane Schweitzer (Starboard) to mention just a few).
Casper has demonstrated his well-rounded ability in all forms of conditions and will without doubt be a major Title Contender on the 2018 APP World Tour, with a solid podium finish in 2017 (finishing in 3rd) and riding of this incredible momentum he has after Red Bull Heavy Water.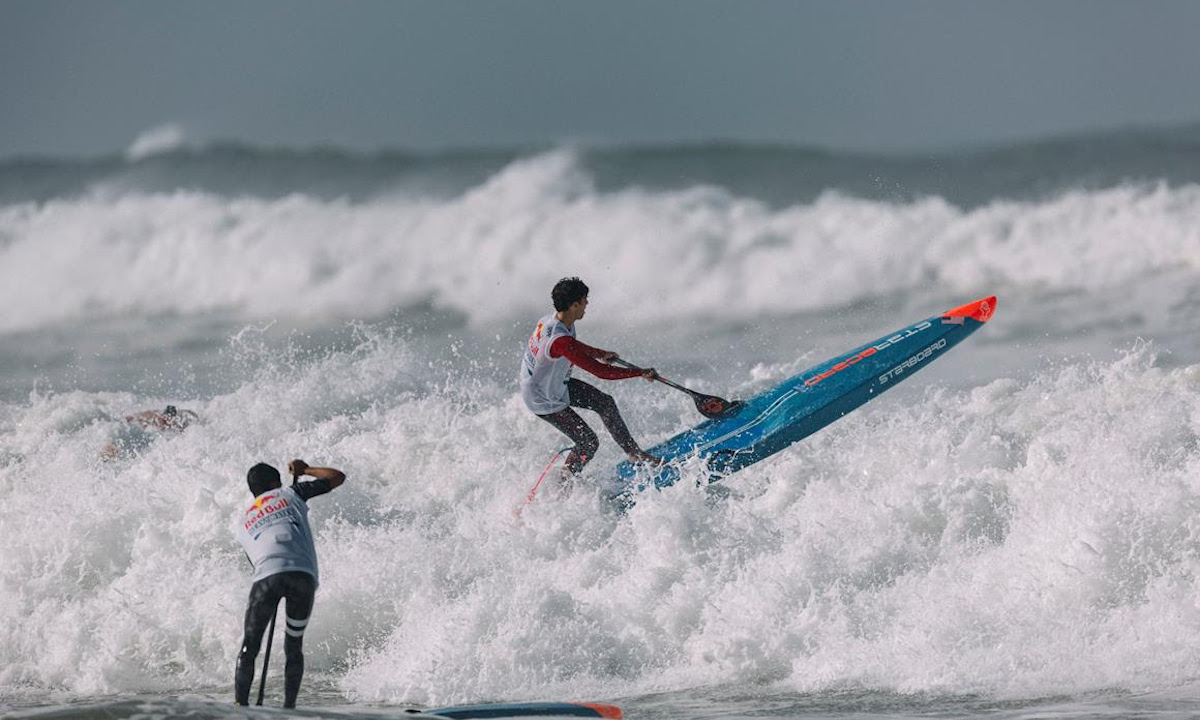 photo courtesty of APP World Tour: @inphotos / @balazsgardi / @brianbielmann / @chrisdirker
3. Ryan Funk puts on a performance of a lifetime, and pays a fitting tribute to mentorship from 3x World Champion Connor Baxter
An event like Red Bull Heavy Water can bring out a whole different range of emotions, and we saw a rare camaraderie and appreciation amongst the athletes of each other, and what they were undertaking. But perhaps the most gratifying takeaway was watching the youngsters (and future champions) joining the fray, and paying tribute to those that inspire them, support them and encourage them to take on the challenges before them and succeed.
Watching 17 year-old Ryan Funk (Starboard) cross the finish line in 2nd place in such a dramatic race was an emotional moment and a great sign of things to come. As while our current champions are still all under 25, there is a new crop of talent coming through the ranks to be counted, and this was certainly a breakout moment for the young Maui resident, originally from Lake Tahoe, Ryan Funk.
What was even more gratifying, was the tribute that he paid to his friend, teammate and mentor, Connor Baxter (Starboard) for his win, as while Connor is very much still his greatest rival in a race, he is also his greatest inspiration and he credits his performance here to Connor's mentorship - a proud, but I would imagine scary prospect for the freshly crowned 3x World Champion Connor Baxter who has helped create another formidable adversary for himself to battle over the coming years!
It was a common theme at Red Bull Heavy Water, as we saw a similar scenario with 16 year-old Dane, Christian Anderson (Fanatic), who stepped up to this incredible challenge and finished with a smile on his face, and as a tribute to his very own mentor, Casper Steinfath. This is an incredibly positive trend for the sport and the development of future Champions and a great sign of things to come here on the APP World Tour.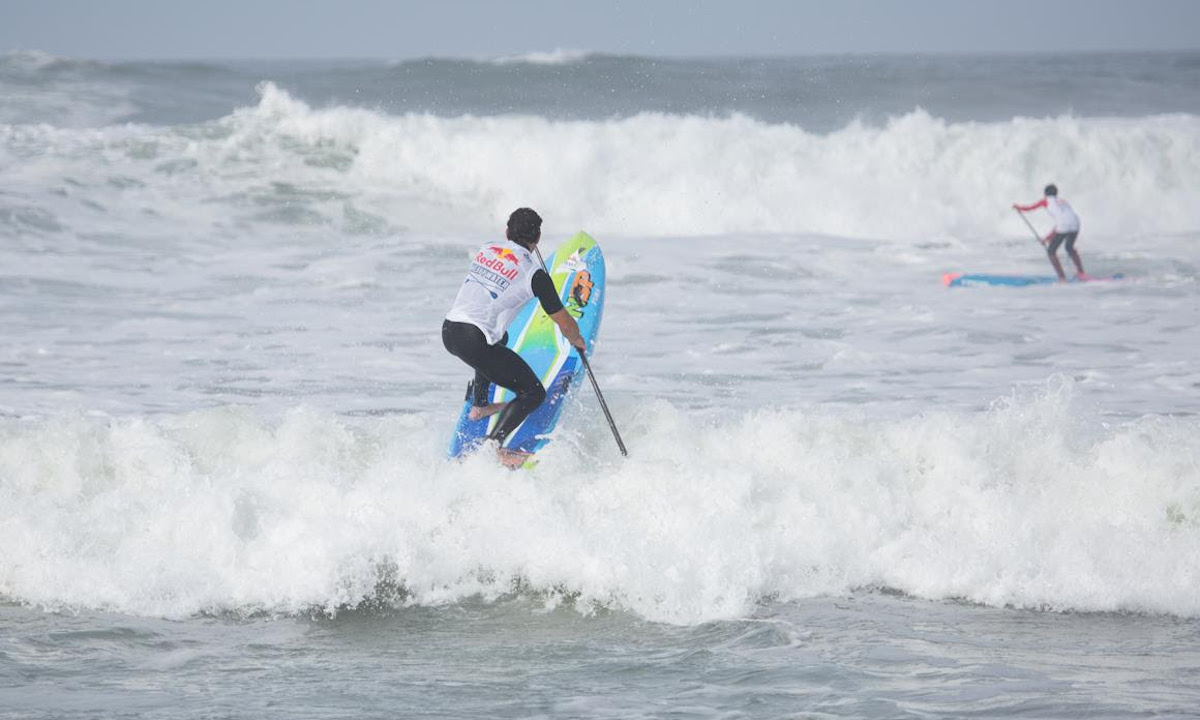 photo courtesty of APP World Tour: @inphotos / @balazsgardi / @brianbielmann / @chrisdirker
4. Travis Grant is impressive: after a red eye flight from Hawaii, he took out some of the World's very best to take 3rd
Travis Grant needs no introduction, as he has already firmly cemented himself as a legend in the sport of Stand Up Paddling, especially after his record breaking performance at this year's Molokai to Oahu. However, coming into Red Bull Heavy Water, you might not have picked Travis Grant as a favorite, as he is more known for his expertise in open ocean and endurance races than this kind of challenge.
However, coming straight off a red eye flight from Hawaii, he came directly to Ocean Beach, surveyed the conditions and then prepared himself on the boat ride out with the rest of the crew for the Challenge ahead. He knew that energy conservation would be key, and watching for the rips that could help you out through the seemingly inpenetrable surf would be the key to navigating this radical course.
Patience paid off for this seasoned Champion, as he was able to hook into those rips and avoid too many beatings from the seemingly endless barage of sets coming through at Ocean Beach to where he found himself on his own rounding the final buoy that marked the end of the Ocean Beach section, and ready for the open ocean stretch to the Golden Gate Bridge. He saw Casper a fair way ahead, but undeterred, he put his head down, determined to get a podium finish in this year's Red Bull Heavy Water.
While the young talent Ryan Funk was just able to pass him on the final stretch, Travis' performance was one for the ages, as he showed himself to be still very much at his peak, benefiting from his experience (he is a decade older than most of his competitors), but also his incredible ocean knowledge and paddling skill set to be able to deliver these kinds of performances even after a red eye flight in! This is another great testament for the sport and shows the potential for an incredibly long career in the sport for budding professionals.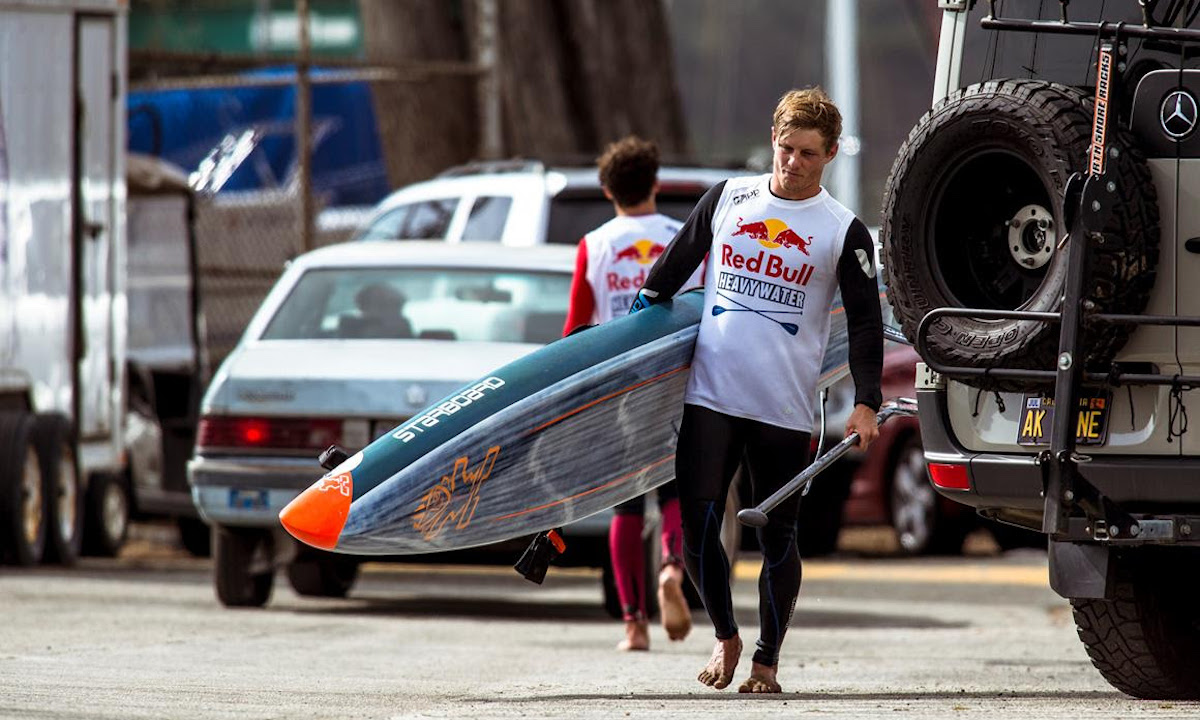 photo courtesty of APP World Tour: @inphotos / @balazsgardi / @brianbielmann / @chrisdirker
5. Michael Booth is certainly not one dimensional, with his 5th place finish at Red Bull Heavy Water clearly illustrating his surf ability
Michael Booth (Starboard) stepped up at Red Bull Heavy Water this year and showcased that he is a force to be reckoned with in any kind of conditions: more traditionally known for his skill and endurance in long distance slogs, Michael clearly demonstrated his ability in navigating and surviving the most extreme racing environment ever witnessed in Stand Up Paddling.
After experiencing a two wave hold down at one of the West Coast's heaviest beach breaks, Michael got up, and powered on, chasing the leading pack and just getting past an on form Slater Trout, who was also revelling in these conditions and put on a stellar performance to finish in 6th.
While he wasn't able to catch another standout, Kody Kerbox (who finished just outside the podium in 4th), Michael has made a statement to wrap the 2017 season, as knows what it takes to come out on top. Watch out for this powerhouse from down under in 2018.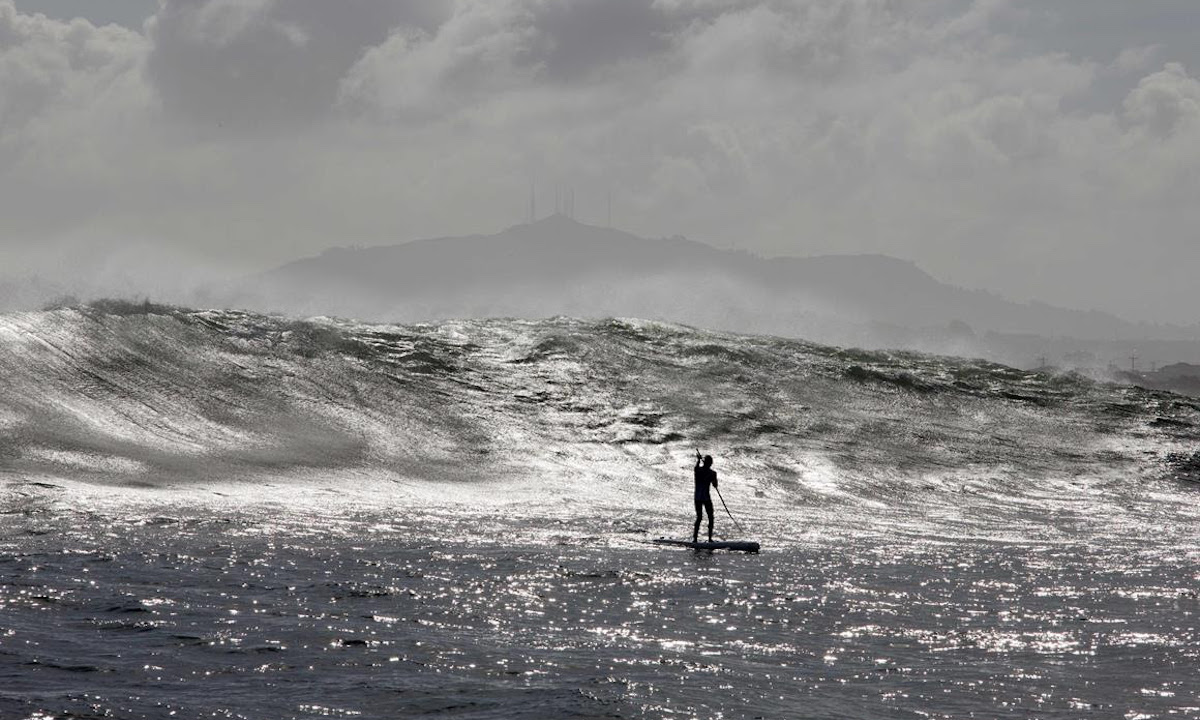 photo courtesty of APP World Tour: @inphotos / @balazsgardi / @brianbielmann / @chrisdirker
6. The Frenchmen mean business and are rising up the ranks under the radar: Arthur Arutkin again steps up, along with Martin Vitry
Arthur Arutkin (Fanatic) has long been a major threat on Tour, and is also one of the most consistent racers in the game. Somehow he remains somewhat under the radar, but his performances speak for themselves. In this year's Red Bull Heavy Water, he once again propelled himself to 7th place in the race, and secured 5th place overall at the end of the season on the APP World Tour - an incredible achievement by the young French talent.
One of the craziest stories of the race was that after battling to get out for so long at Ocean Beach, he was on the verge of giving up, so sat down on the beach and took his leash off. Looking out at the race course, he saw 6 of the World's best almost make it out (Connor Baxter (Starboard) included), then all get taken and brought to the beach at once, making him realize that the race was still anyone's and he jumped back in to finish in an impressive 7th place.
Meanwhile, fellow countryman Martin Vitry has been rising up the ranks and put on a solid performance in Red Bull Heavy Water to finish in 12th place and complete the most challenging race the sport has ever seen - a remarkable performance from the young French talent.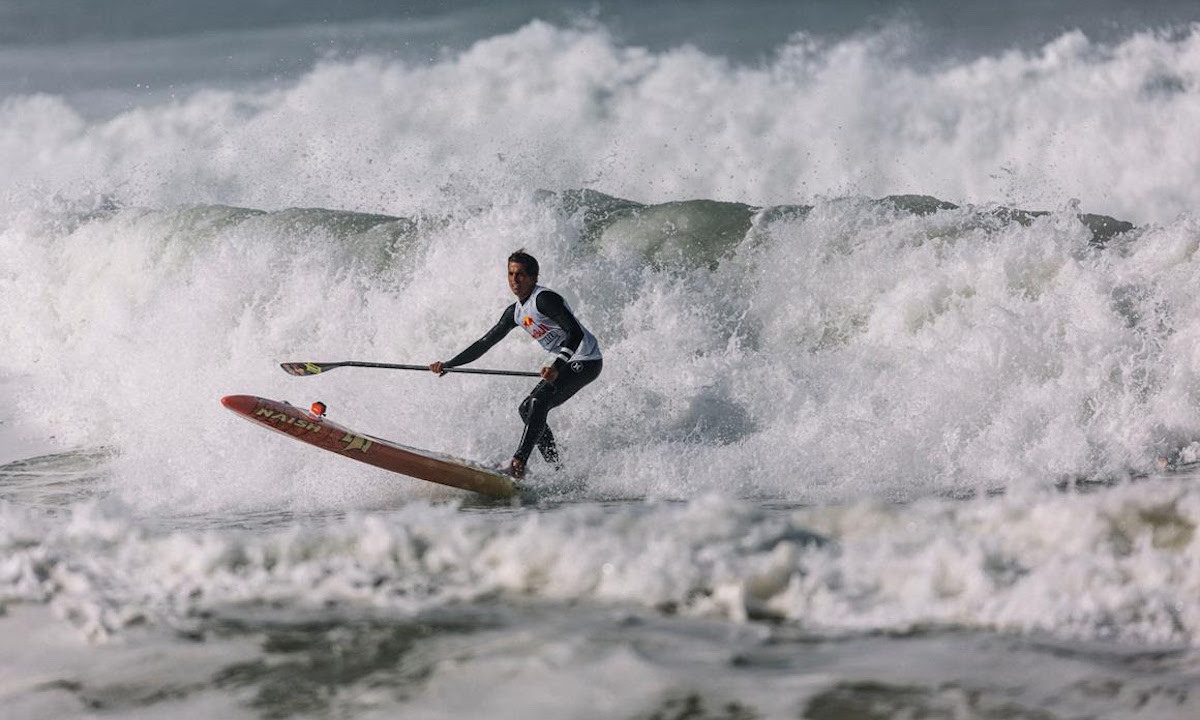 photo courtesty of APP World Tour: @inphotos / @balazsgardi / @brianbielmann / @chrisdirker
7. Stand Up Paddling rightfully belongs in the surfing family: while it possesses so many applications, it is surfing at its core
There has been a lot of discussion over the past year about where Stand Up Paddling belongs as a sport, with with questons at an Olympic level for governance of this dynamic 'trend' sport. Well, last Friday's Red Bull Heavy Water event only strengthened its positioning as a surf sport, as it demanded not just paddling skills, but surf riding skills, ocean knowledge and reading currents that a controlled environment could never offer. That is what is so incredible about the sport of Stand Up Paddling - it is completely free, the applications are endless and you can go anywhere and do anything with it.
However, it all comes from one base: surfing. The sport began in surfing, and the outer limits continue to be defined and redefined in surfing. The magic of being able to bring surfing to the Rivers and Lakes of the world is the beauty of Stand Up Paddling, but it is bringing surfing to these previously uncharted territories rather than trying to constrict or compartmentalize the sport to a single application and category.
It is for this reason that the APP World Tour partnered with the ISA (International Surfing Association) to continue to grow and develop the sport towards an exciting future and the prospect of Olympic Inclusion. For more on the ISA, go HERE.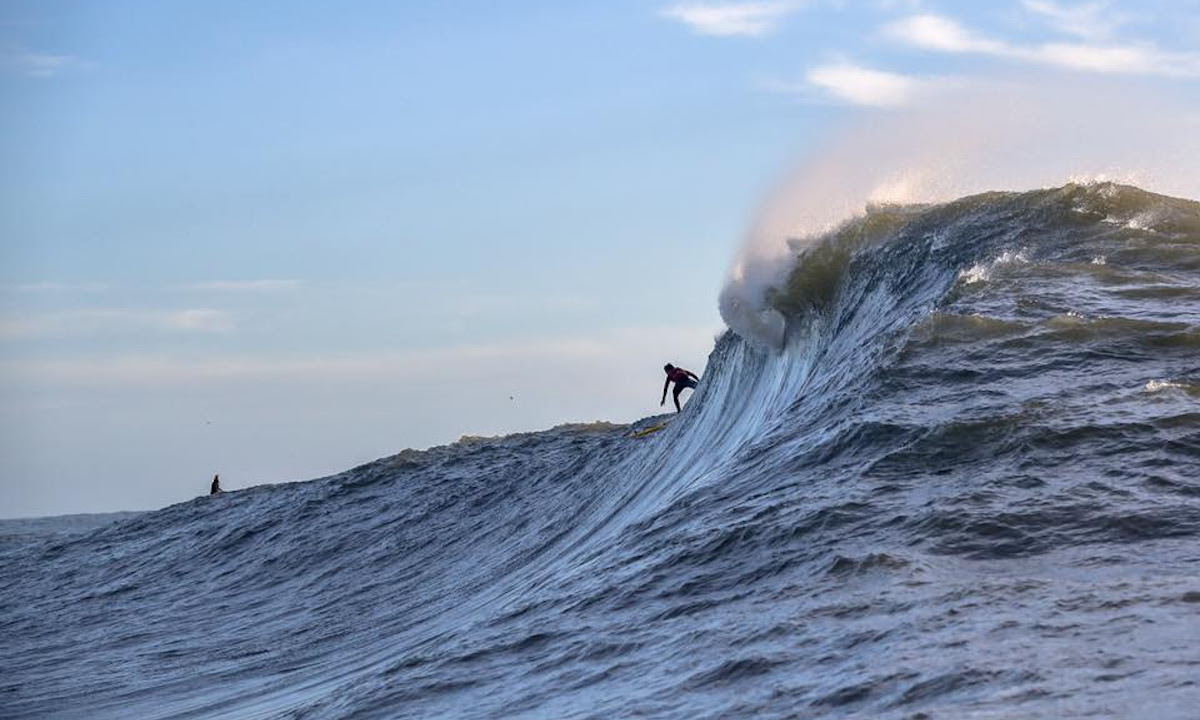 photo courtesty of @toddtphoto / Derek Dunfee
8. Kai Lenny is an animal: after completing the race at Red Bull Heavy Water, he raced down south to take on epic Mavericks
After completing one of the most gruelling races imaginable, Kai Lenny headed straight down to Mavericks to make the most of the first XXL swell of the season. If taking on thumping Ocean Beach in this big of a swell for the most extreme race ever undertaken wasn't enough, an afternoon sesson at Mavericks was too much for Kai to miss out on as he was able to make his presence felt as always in this challenging, world famous line up.
In true Kai Lenny fashion, he then surfed his way to the beach after his second extreme session of the day on his hydrofoil - just another day at the office for Kai Lenny!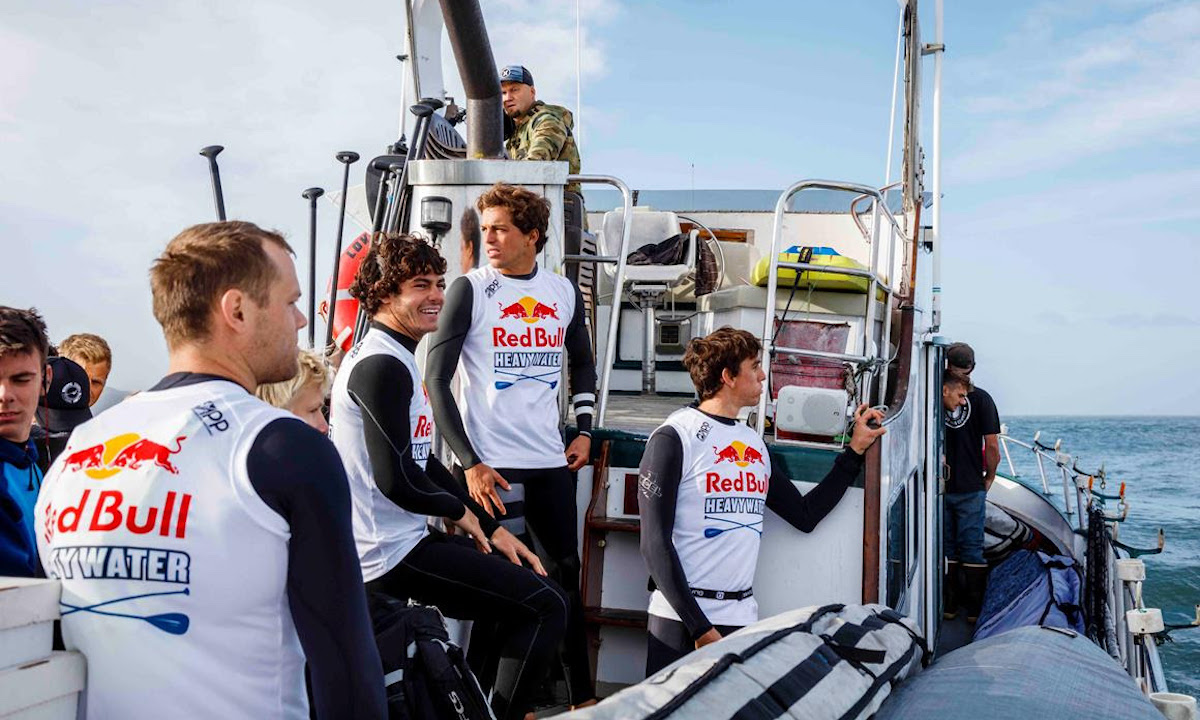 photo courtesty of APP World Tour: @inphotos / @balazsgardi / @brianbielmann / @chrisdirker
About the APP World Tour
The APP World Tour (formerly known as the Stand Up World Series) was established at the end of 2011 as the Official World Championship Tour for the sport of Stand Up Paddling. With events across the Americas, Europe and Asia, the APP World Tour crowns both Men & Women's World Champions each year as the World's best come together to battle it out for the World Championship Crown.
Find more SUP news HERE.
Last modified onFriday, 27 October 2017 15:24

Submit your news, events, and all SUP info, so we can keep promoting and driving the great lifestyle of stand up paddling, building its community, and introducing people to healthier living.
Website: supconnect.com
Email

This email address is being protected from spambots. You need JavaScript enabled to view it.