Introducing J&J Rax, Premium SUP & Surfboard Racks That Get The Job Done With Confidence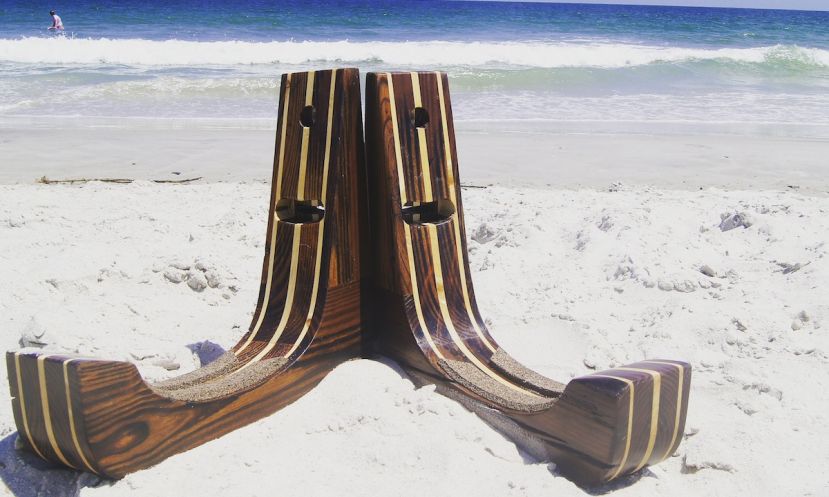 J&J Rax are beautiful and handcrafted in the USA.
AMELIA ISLAND, Florida - As with most good ideas J&J Rax all started from a need and desire to do something better. Jacques Shelton and Jeremy Smith are avid surfers and their homes are filled with surfboards and SUPs of all varieties. A few years ago Shelton and Smith were in Shelton's garage and Shelton posed the question "Why isn't there a better rack for surfboards?" He had purchased the best surf rack the market had to offer and it failed shortly after installation. This frustration led to brainstorming of how they could make a stronger and more attractive support for surfboards and SUPs, which was ultimately the genesis of J&J Rax.
The current offerings of J&J Rax look amazing, but they didn't get there without having a few learning curves on the way. We caught up with the brains behind this new surf and SUP rack system to see what the processes were behind developing the J&J Rax and how they got to where they are today. Take a look:
What was the product development process like? How long did it take before you came out with the product that's on the market now?
We've been working on developing the J&J Rax company for a few years now. Most of the major leaps have occurred during the last two years with many surfacing in 2015. Many of the initial ideas have been vastly improved upon, almost unrecognizable from our first designs. Those ideas were great places to start, and we couldn't be where we are now without them, but through testing and refinement we have a stellar product to offer the customer now. We're super proud and excited about it.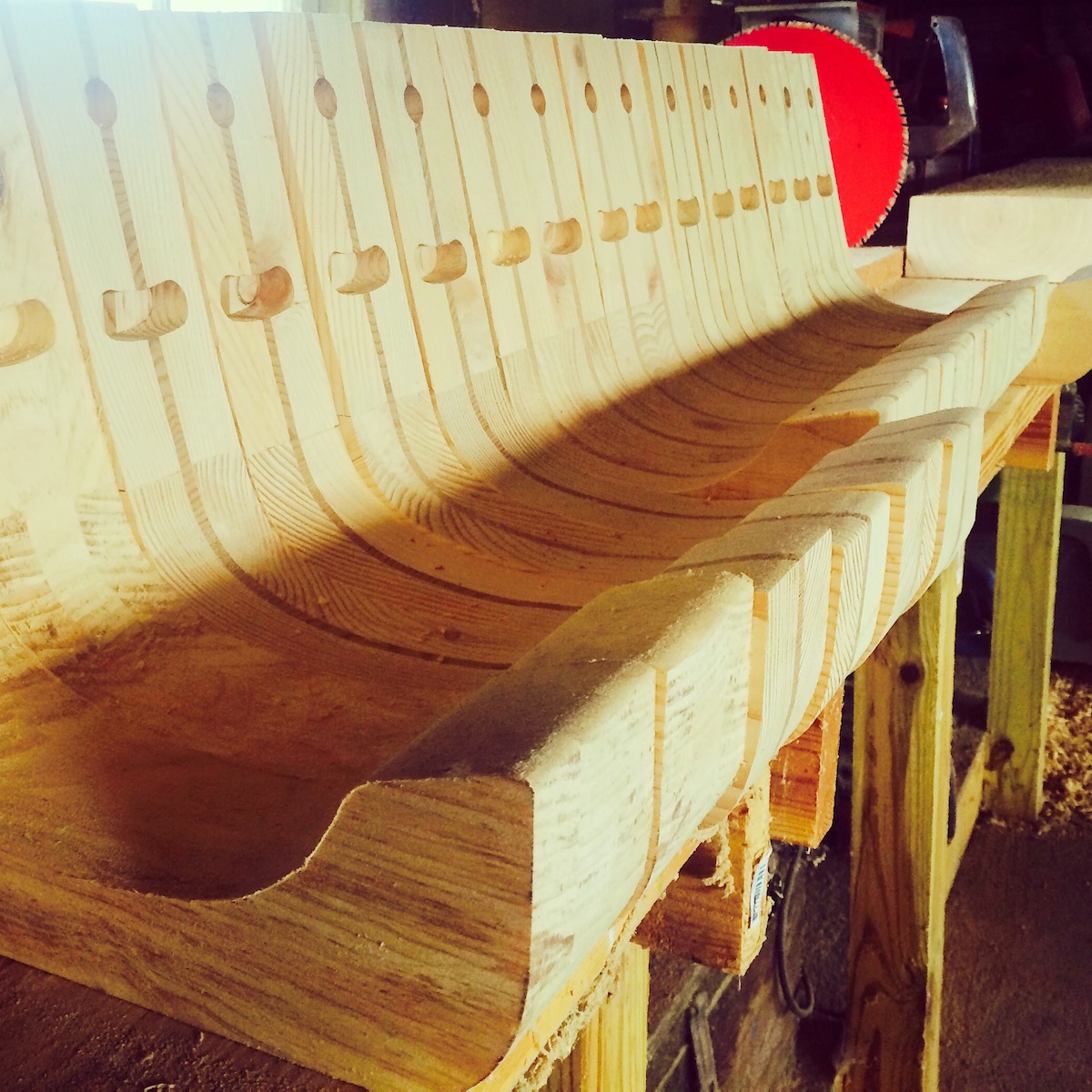 How many tests, and what kind of tests were done to make sure the J&J Rax were up to par?
Hundreds of internal tests are conducted to ensure our racks are exactly what we portray them to be for the customer. We have tested the strength of the racks with a pull machine and also real world application testing. The results of both were beyond our expectations. We stopped testing the rack strength when we exceeded 600lbs of load across two racks. We still don't know the exact breaking strength. To some this testing may be a bit excessive, but J&J is known as a premium manufacturer and there should be some evidence to back the claims of the products and the company.
When did you know that the racks were ready for market?
When we started to get interest for the racks without marketing them to anyone. If someone can see value in an item without any explanation or encouragement to buy it - it's ready. During the last year the racks really have developed into a work of art with a purpose. When we realized J&J was ready to go to market as a company (not just a product) was when we had the capability to provide a custom rack solution, that are all hand made, with great individual character and could supply this demand without any loss in quality on a global scale.
Why do you think the racks currently on the market aren't up to par for what people actually need?
It was a pretty noticeable gap in the market that there wasn't a premium rack to display your boards. So much is invested in boards and equipment, especially in the SUP arena, why wasn't there a solid option for a rack? Some of the racks out there may get the job done, but our customers are looking for the best product available that also has character, style, strength and is made in the USA by two guys that are a little salty themselves.
Was the development and testing you did self-supported or did you have people help who knew what they were doing that were able to get you on the right track? If someone has a great idea and wants to get it built, what steps would you recommend they take in order to do so?
Great question. It was somewhat the perfect storm in reference to skill sets. Jeremy and I are both Veterans and bring a lot of life experience to the table but Jeremy is definitely the heart of J&J, he has an engineering background which enables J&J to conduct a lot of the testing in house. He is also the operations guru. He refines production processes and is constantly finding ways to keep J&J fresh on the market. I'm the marketing, sales and details guy. Also the guy that seeks every free moment to get into the water for surfing and SUP'ing.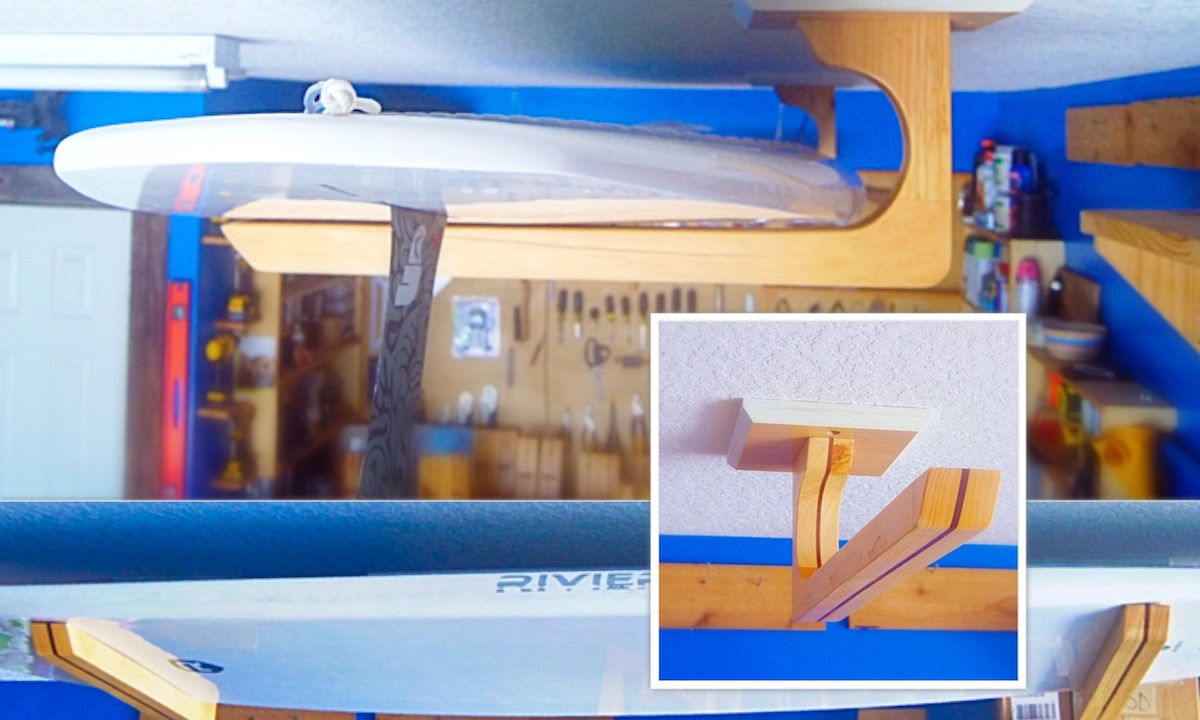 Celing mount for the J&J Rax. | Photo courtesy: J&J Rax
Where can the J&J Rax be found?
We can be found in surf and SUP retail shops on the east coast and online at select specialty rack companies. Our home website can be found at jandjrax.com and has all the details of current products and it's the only place to order custom (one off) racks as well. We're vigorously making our way to more retail locations and should be on the west coast in 2016.
What is your involvement with the Chattajack SUP Race? Tell us a little bit about what you're doing there.
We are excited to support Chattajack as one of their official sponsors! J&J started in the surf market but the SUP community has developed into one of our strongest customers. In an effort of recognizing and supporting the SUP community we decided to support the Chattajack race. We will be on site at the Chattajack race with specially designed custom Chattajack racks to commemorate the first year of J&J and Chattajack.
"

Each rack is made by hand and it's one of the only racks that you can buy that is made in the USA and we're certainly proud of that." - Jacques Shelton
Last modified onTuesday, 20 October 2015 15:09

Submit your news, events, and all SUP info, so we can keep promoting and driving the great lifestyle of stand up paddling, building its community, and introducing people to healthier living.
Website: supconnect.com
Email

This email address is being protected from spambots. You need JavaScript enabled to view it.