Extremely Tight Race at Molokai 2 Oahu, Baxter Wins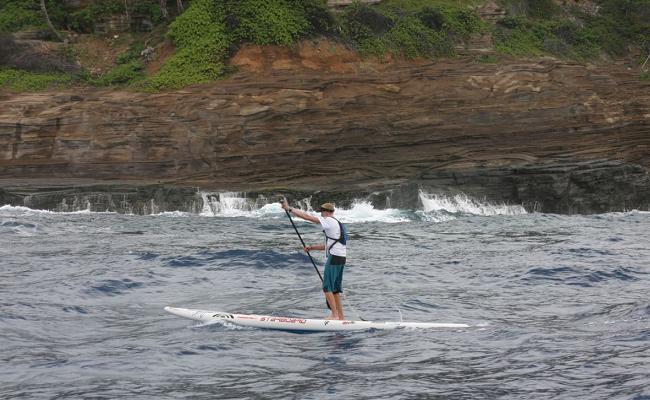 OAHU, Hawaii - Connor Baxter, 17, from Maui defended his title by winning the Molokai 2 Oahu race 2012. He completed the course in a time of 4 hours, 13 minutes and 26 seconds which was more than 13 minutes faster than when he won in 2011.
"This year I had Dave (Kalama) right next to me, so it felt like a sprint," said Baxter. "It was back and forth the whole time."
Connor had been sick with strep throat the week leading up to the M2O. Antibiotics and vitamins did not seem to be working quickly enough and he almost pulled out of the race. However, when his sister Ashley flew in from California to surprise him, things started to turn around. Just 3 days prior to the race, Connor announced that he would definitely be competing.
The race was held on Sunday July 29, 2012 and began at 7:30 am. In the beginning the lead paddlers became separated and took different routes but after about an hour and a half Dave and Connor ended up meeting and riding the same wave. This carried on for 2 and a half hours as the two men went back and forth, each taking the lead multiple times.
As the two paddlers got closer to the finish, both Connor and Dave fell into the water but as they approached Oahu, Connor took the lead and held onto it until the end. He won by just 24 seconds in front of Dave.
Another job well done for both Connor and Dave and congratulations on an extraordinary race.
Will you try your hand at the Molokai 2 Oahu race someday?
.
Last modified onSunday, 05 August 2012 00:21
Email

This email address is being protected from spambots. You need JavaScript enabled to view it.