How To Put Your Leash String and Leash On Your SUP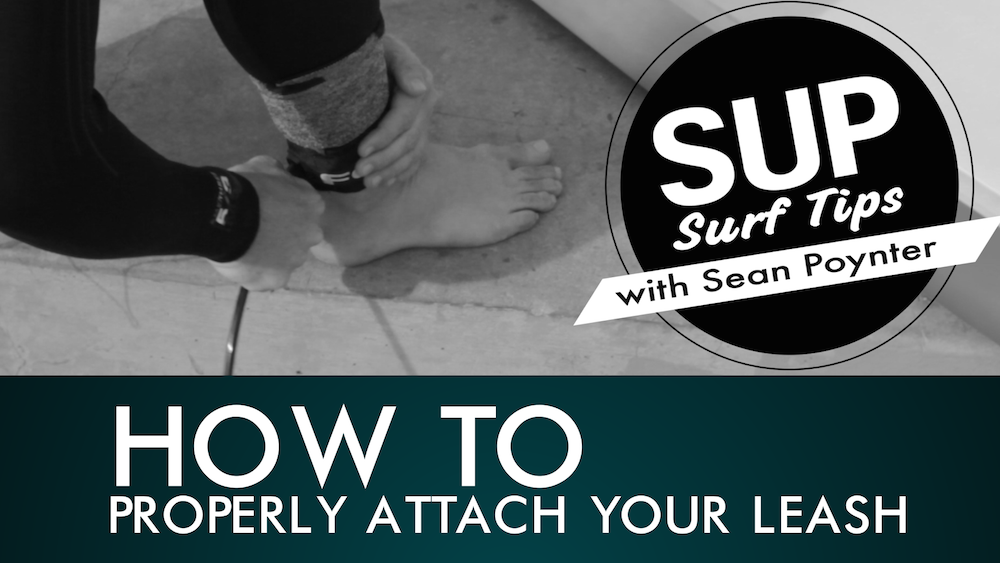 SAN DIEGO, California - Sean Poynter, one of the world's leading SUP Surf experts, has created a tutorial for the proper way of setting up your leash string on your board, and, in addition he shows us how to correctly put on a leash. Here SUP Surf Tips from Starboard SUP International Athlete, Sean Poynter.
Step 1: Make A Loop And Knot
Get a long parachute chord that is durable and strong. The best way to tie this string is to tie a simple knot in the string so that the loose ends are connected together. Then, tighten the knot so that you have a nice and tight loop.
Step 2: Pull Chord Through Leash Plug
Pull the chord through the leash plug insert. Use a fin key or key to help aid you in pushing the string through the plug insert to where two loops are accessible for entering your leash.
Note: Avoid pulling the string all the way through and creating one loop. You will want two loops to pull your leash through. This makes it difficult to take the string out as well as only allowing for one loop to hold.
Step 3: Pull Leash Through Loops
Run your leash through the two loops, and with this, you have two access points, or two loops, that will help to sturdily keep your leash connected to your board creating a strong support system.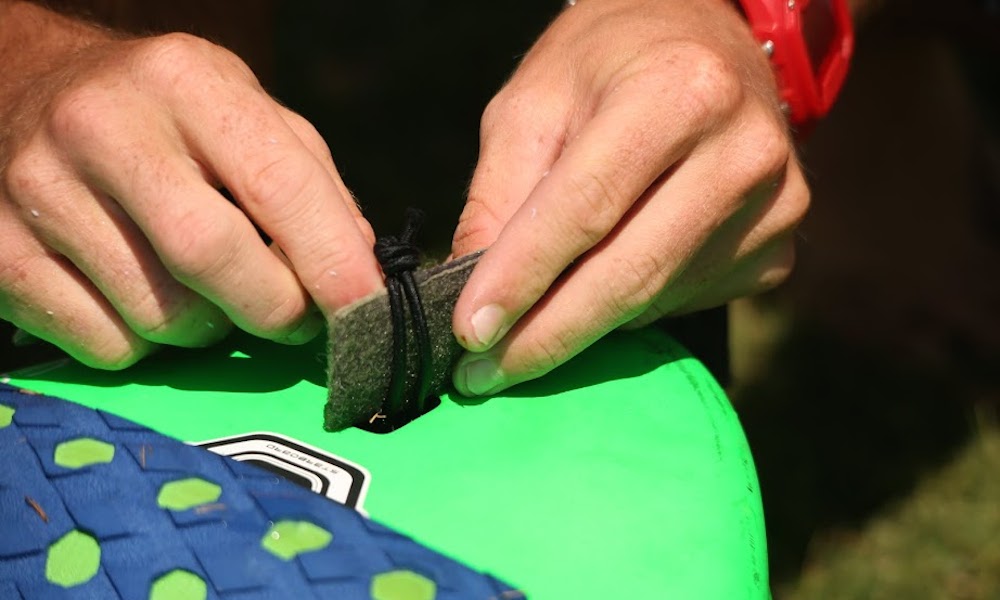 Step 4: Attach Leash To Rear Ankle
When attaching the leash to your ankle, you want to make sure that the leash is attached to your rear foot, if you're regular-footed you put the leash on your right ankle, and if you're goofy-footed, you attach your leash to your left ankle.
Step 5: Attach Leash Onto Skin
When attaching the leash to your ankle, make sure you put it directly onto your skin with your wetsuit going over the outside of the leash. Make sure to position your leash to where it is pointing outward so that it won't interfere with your footing on your board.
Note: Putting your wetsuit will allow water to exit your wetsuit, rather than being trapped within as it would when the leash is placed on the outside of the wetsuit.
Remember, having a leash attached to your stand up paddle board is a necessity to ensuring your safety, as well as the safety of those around you. Do not attempt to go SUP surfing without the proper equipment otherwise you risk endangering yourself as well as others.
Click here to see more SUP Surfing Tips.
Watch Sean's full tutorial on how to attach your leash to your board in the video below.
© Copyrighted Exclusive SupConnect.com Content.
Last modified onThursday, 23 April 2015 11:32

San Diego, California - Sean Poynter is one of the world's best stand up paddle surfers. Sean comes from a traditional surfing background where he was easily able to make the transition to SUP surfing and became one of the pioneers for progressing SUP surfing to the level that it's at today. Sean proves SUP can be taken beyond flat water and into the waves for electrifying surfing performances.
Website: www.seanpoynter.com/
Email

This email address is being protected from spambots. You need JavaScript enabled to view it.