Supconnect Editor's Choice Awards 2017 Winners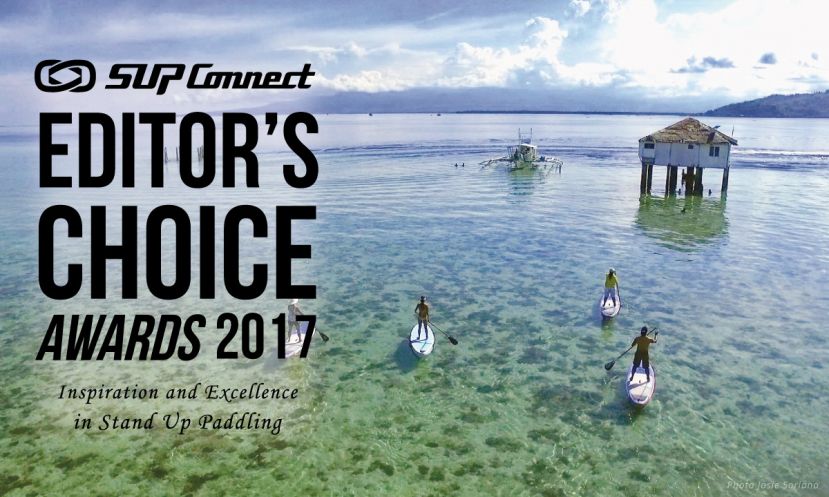 SAN DIEGO, California - After two months of deliberations and intense evaluations we are pleased to announce the winners of the 2017 Supconnect Editor's Choice Awards. After nominating 30 or so men, women, groms and blogs per category, and an abundance of brands and shops in the stand up paddle industry we've finally narrowed down the extremely talented pool of nominees to the final chosen winners.
With over 24,000 views and more than 6,000 interactions of the Awards it has been a very meticulous journey to get to this point. In following our criteria for choosing the winners (Ambassadorship, Involvement, Performance and Support), to help us decide the winners of these awards, we here at Supconnect go through an extremely rigorous process in selecting the winners. We consult and receive feedback from our advisory board, whose members are made up of those who are passionately involved in the sport of standup paddling and who have a unique take on the sport, we take into account the many thousands of interactions with the Awards from fans and consumers, we add in our own feedback from our editorial board and we've also had extensive feedback and contact with retailers in the industry. We've had hundreds of back and forth emails, personal phone calls and meetings in person at events, trade shows and demos to get the best feedback possible that we can on our nominees. So without further ado, here are the winners for the 8th Annual 2017 Supconnect Editor's Choice Awards:
1. Chris Bertish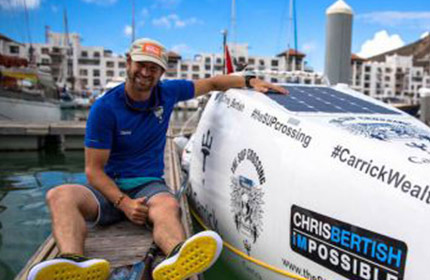 Standup Paddled 4,600 miles over a span of 93 days solo and unassisted across the Atlantic Ocean raising thousands of dollars, not to mention awareness, for charities Signature of Hope Trust, Operation Smile and the Lunchbox Fund.
Mavericks Big Wave Champion
Sup Guinness World Record Holder
Inspirational Speaker
Author and Ocean Pioneer
2. Jonas Letieri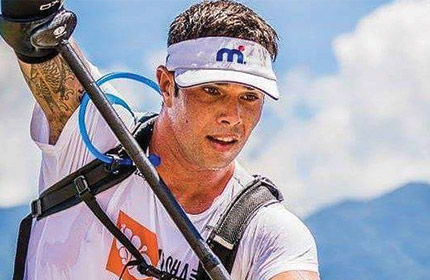 Inspirational paddler who took up SUP after loosing both of his arms in an accident.
Completed the M2O (Molokai 2 Oahu)
Worked with Quickblade to design paddles for paddlers with special needs
3. Kai Lenny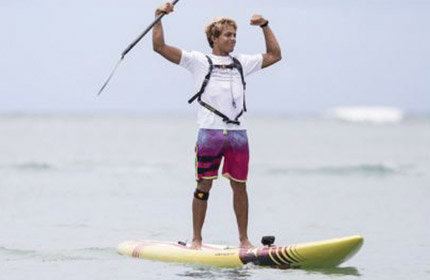 Helped organized and participated in 1st ever statewide beach cleanup in Hawaii.
Plays a role in taking our sport mainstream.
2x M2O Champion.
1. Penelope Strickland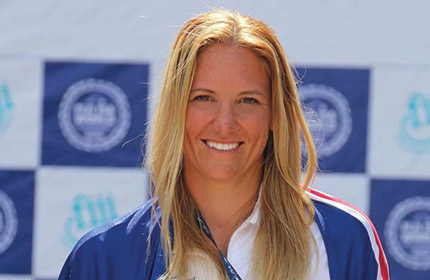 Background in competitive swimming but was battling various illnesses which led her to destructive behavior that lasted 15 years. Was then introduced to SUP which turned her life around for the better.
Record-breaking performance at 2017 Molokai 2 Oahu Championship
2016 ISA Gold Medalist in Technical Racing.
2. Seychelle Hattingh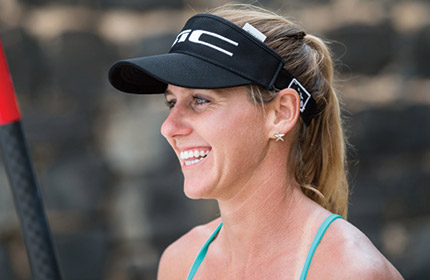 SUP 11-cities Champ
Yoga Instructor
Top 10 ranking on SUP Racer.
Always, always, always has a huge smile on her face.
3. Annabel Anderson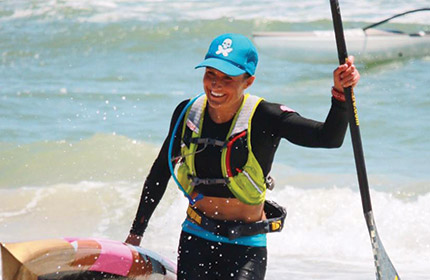 Top Ranked Female paddler on SUP Racer.
5x Carolina Cup Champion.
Hosts youth clinics at home in New Zealand.
1. Tanvi Jagadish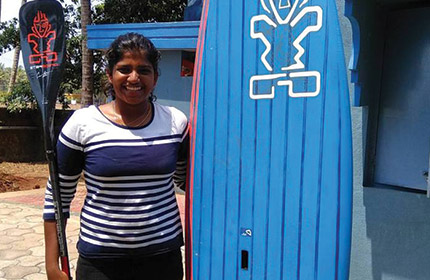 Top female paddler from India at 17 years old.
Put on an ispirational performance and helped India have an international presence at the ISA World SUP & Paddleboard Championship in Fiji.
Positive role model for youth of India encouraging and pushing for the sport of standup paddling.
2. Jade Howson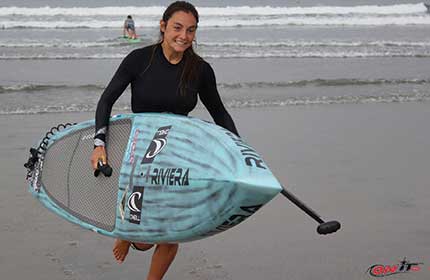 Earned her spot on team USA for ISA World Championships in Denmark against the USA's top female paddlers..and she's still in high school!
Took home a Bronze Medal at ISA World Championships in Denmark in Sprint Racing.
3. Finn Spencer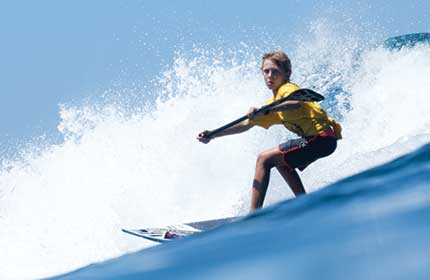 Youngest compeitor to compete in ISA World SUP & Paddleboard Championships in Fiji where he had a semi-final finish.
Hydrofoiling fanatic.
Continously putting on impressive performances in large surf.
1. BOTE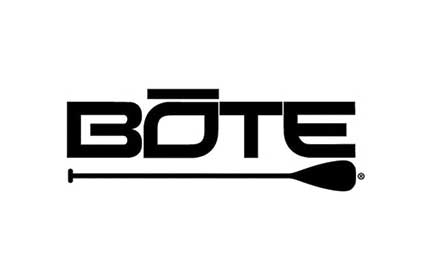 We are a Stand Up Paddle brand, we are a lifestyle brand, we are racers, we are surfers, we are anglers, we are industry leaders, and we are technical innovators. The technical innovations are what allow us to STAND APART. From designing the world's first fishing specific stand up board, to creating a proprietary carbon/innegra weave, BOTE continues to push our sport forward. These innovations allow our customers to paddle faster, further, and with purpose..
2. Starboard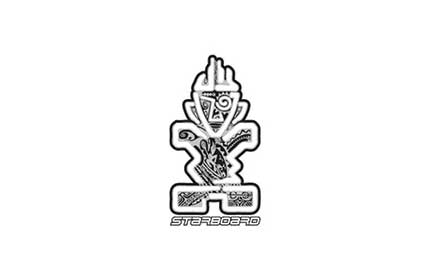 Starboard is one of the most globally known SUP companies in the world. Starboard was founded and created by Svein Rasmussen, a champion windsurfer, in 1994. Starboard SUP is one of the leading innovators of Stand Up Paddling, with some of the most comprehensive range of shapes and technology options! You will find many of the top athletes in the SUP space riding a Starboard SUP, whether it be World Champion SUP racer Connor Baxter, or SUP surfing Pros and Champions Izzi Gomez, Sean Poynter and Zane Schweitzer. Starboard has a wide array of products ranging from expert levels to beginner boards and everything in between.
3. Surftech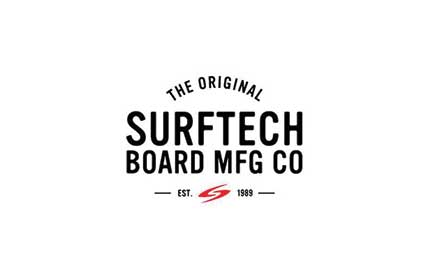 Surftech was founded over 25 years ago in the sleepy coastal town of Santa Cruz, California and has become a globally recognized brand. Surftech is part of a global community of surfers, paddlers, shapers, designers, and craftsman who are connected through surfing and paddling and the pursuit of perfection. They take pride in every board they make and celebrate the millions of waves around the world that have been ridden.
4. Red Paddle Co.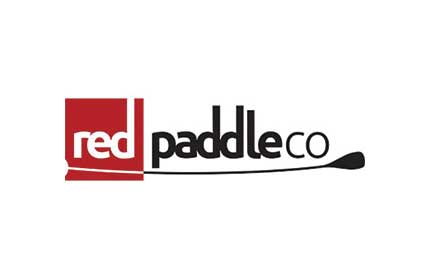 Red Paddle Co started in 2008 as a germ of an idea. Paddleboarding was just getting going, and we had this crazy idea that it could be made better with inflatable boards. People thought this was a bit strange. Surely you could never make the boards stiff enough to get the kind of performance you'd expect from a hard board? You'd just end up with a lilo, all bendy in the middle, right? Over time, we've dispelled the doubts, and those people have come round. They've been quite nice about it, really. From the beginning we've had a two-fold mantra: 1)We believe riding an inflatable board shouldn't be a compromise. 2) We make boards that deliver an authentic paddleboarding experience. Our background is in pro watersports competition, and we wanted to make a product that even the experts loved. So we engineered a quality, high performing board you can take with you wherever you go. A board that means you're free to…
5. Naish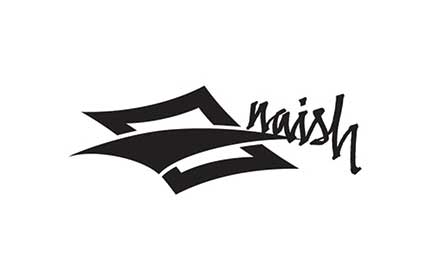 Based in Maui, Hawaii, Naish SUP was founded by champion waterman and windsurfer Robby Naish. Today, Naish is a leading force in windsurfing, kiteboarding, and stand up paddling. With multiple world championship titles in each sport and tens of thousands of sails, kites, and boards under our belt, Naish truly lives and breathes boardriding. Through innovative designs and engineering, state-of-the-art production techniques and advanced materials, Naish continues to push the envelope with industry leading boardriding products year after year. Naish delivers premium quality boardriding products that you can depend on session after session, day after day, for years to come.
1. South Shore Paddleboards
South Shore Paddleboards (Babylon, New York) is not only the largest paddleboard shop on Long Island, but a space were people will feel at home. With comfortable clothing and flip flops, creatively designed accessories and some beach gifts for your home. South Shore Paddleboards want to make sure that everyone is happy in the store as they will be out paddling. They promise that choosing the right board will be fun and using the right board will be amazing. Because experiencing the glide is one of the best feelings ever!

2. Big Winds
Big Winds (Hood River, Oregon) was founded in 1987 and is one of the largest windsurfing, kiteboarding and stand up paddleboarding product and accessory stores in the United States. Their staff members are experienced players who are passionate about their sports and equipment and ready to offer expert advice. In addition to an enormous rental/demo fleet for all skill levels, their windsurfing and stand up paddleboarding school is one of the best in the Pacific Northwest and their lesson programs include kids camps, junior camps, and private and group lessons for men and women of all ages.
3. 101 Surf Sports
101 Surf Sports (San Rafael, California) is a full service Water Sports Sporting Goods Shop specializing in Stand Up Paddleboarding (SUP), Prone Paddleboarding, Windsurfing, Kiteboarding, Surfing, and Kayaking. They offer the San Francisco Bay Area a full range of lessons, gear rentals, board repair, kayak storage, stand up paddleboard storage, boat storage, and guided tours. They carry gear from the premium manufacturers including Naish, Starboard, Jimmy Lewis, NeilPryde, O'Neill, SUPreme, SIC Maui, Severne, Carve Designs, Dakine, NRS, Bark, Surftech, and Focus Hawaii.
1. Total SUP
TotalSup is the first global and multilingual platform dedicated to the SUP community. http://www.totalsup.com/
2. SUP Racer
Chris Parker, the man behind the well-known blog SUP Racer, is a guy who is deeply involved in the SUP racing circuit worldwide. Parker travels the world and documents everything stand up paddle racing has to offer and gives his unique and inside take on athletes, events, the SUP industry and much more. http://www.supracer.com/
3. Distressed Mullet

Distressed Mullet is a blog created by John Beausang out of Wilmington, North Carolina. Beausang dedicates his blog to everything SUP. From surfing to racing and everything in-between, Beausang covers it all. http://distressedmullet.com/
1. Monty Roach
2. Nikki Rekman
3. Chad Baird

Congratulations to all of the winners of the 8th Annual Supconnect Editor's Choice Awards. We couldn't be more pleased with the results and we hope you are too. Stay tuned for the Supconnect People's Choice Awards launching November 1, where you, the consumer, fan, brand, shop, whoever, gets to nominate your favorite athlete, brand, photo, etc. and the winners are chosen on vote count alone! More details to come soon!
Last modified onWednesday, 13 September 2017 13:39

Submit your news, events, and all SUP info, so we can keep promoting and driving the great lifestyle of stand up paddling, building its community, and introducing people to healthier living.
Website: supconnect.com
Email

This email address is being protected from spambots. You need JavaScript enabled to view it.