Zane Schweitzer Reviews The Starboard Avanti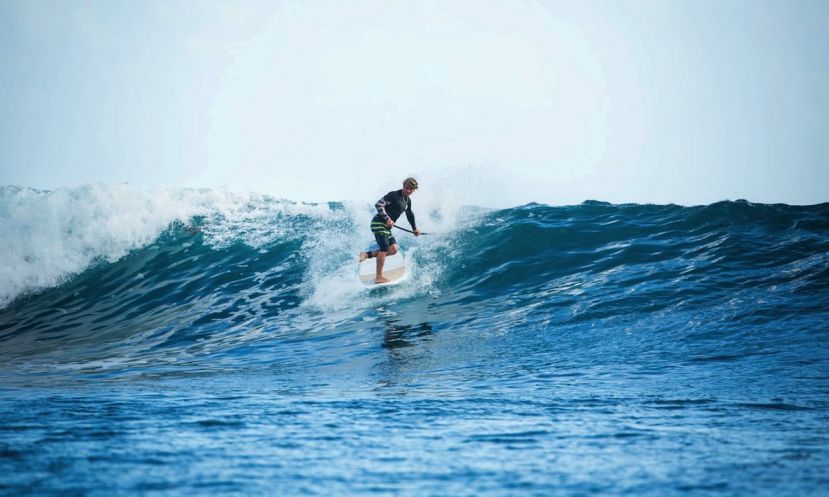 Zane Schweitzer on the Avanti in Tahiti. | Photo: Ben Thouard
MAUI, Hawaii - Starboard team rider and SUP surf star Zane Schweitzer shows exactly how the Starboard stand up paddle board, Avanti, can be taken for a ride. Fast glide and ease into waves, the Avanti offers incredible stability. Matty Schweitzer, Zane's brother and talented filmmaker, captures the essence of what makes this board so popular among all riders of all skill levels. Watch the video review from Zane below and be sure to check out more on the Avanti here.
Last modified onMonday, 18 January 2016 15:20

Maui, Hawaii - Zane Schweitzer is a highly accomplished SUP Surfer and SUP Racer and is one of the best in both disciplines. Zane is a third generation professional waterman who has excelled in every action sport that has crossed his way. Zane had an insane year competitively in 2014 in both surfing and racing and has big things planned for 2015. Zane is truly an ambassador of the 'aloha spirit' and can be seen wearing his famous smile everywhere he goes. 
Website: https://www.facebook.com/ZaneKekoaSchweitzer/timeline