Supconnect Announces Update on BOP Webcast 2013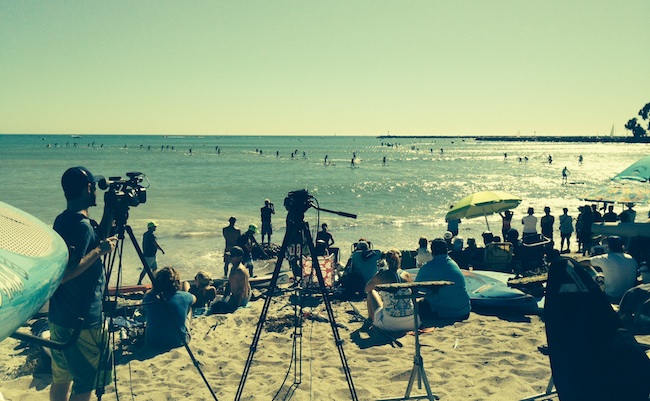 Supconnect on the beach waiting for 3rd party server to be restored.
DOHENY STATE BEACH, California - Supconnect would like to publicly announce how disappointed we were with the webcast coverage today from the Battle of the Paddle 2013. As we have done successfully many times in the past, we had all of our equipment set up, computers firing, announcers on hand and were completely ready to broadcast. However, our efforts were met with a 3rd party outage beyond our control which left us standing on the beach waiting and hoping for a remote server to be restored. Unfortunately, and as you know, the problem was not resolved on time for the elite Battle of the Paddle finals. To this point we are truly sorry for the entire SUP community.
Looking forward, Supconnect is currently working on a different plan to continue bringing paddlers around the world quality webcast coverage so that we can all continue to share and see the sport we love so much. Part of that plan involves using new and different technology as well as refining our current strategies to ensure that coverage is always available.
On a final note, Supconnect was never contracted to provide the webcast today. It was simply a free courtesy and effort to continue connecting paddlers around the world.
.
Last modified onSaturday, 28 September 2013 20:10
Email

This email address is being protected from spambots. You need JavaScript enabled to view it.