ISA Gold Medalists Discuss Their Time In Sayulita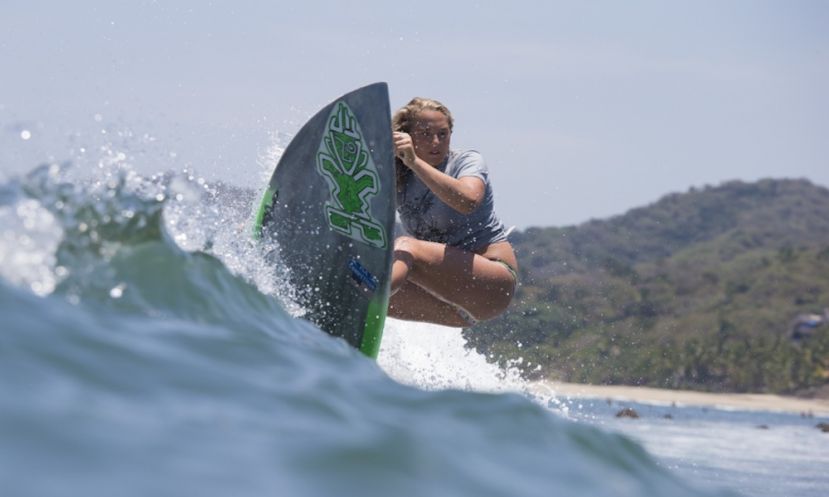 15 year-old Izzi Gomez took home the Gold Medal in Women's SUP Surfing at the 2015 ISA SUP Championships. | Photo: ISA/ Bielmann
Newly crowned ISA Gold Medalists in SUP Race and Surf and also apart of Starboard's Dream Team, Connor Baxter, Izzi Gomez and Sean Poynter all take a minute to talk about their time in Sayulita and their thoughts on the competition at the 2015 ISA World SUP and Paddleboard Championships. See the interview below.

How does it feel being a Gold Medalist and ISA World Champion?
Connor: There is no better feeling than winning but to win at the ISA world championships with the best of the best from all around the world is a crazy feeling. I am beyond stoked to bring a gold medal home for Hawaii.
Izzi: I am over the moon! It feels so amazing to know I represented my country and made them proud!
Sean: This time around it feels so much sweeter. As opposed to my 2013 Gold placement, this time around the competition was stiffer, the USA team was larger, the USA spirit and energy of the event and crowd was WAY more powerful, and Sayulita was awesome. I was thankful and honored to be able to compete for my country and teammates and glad I could do both proud. It was great.
Pictured: Sean Poynter (left) and Izzi Gomez (right) being chaired up the beach after winning the Men's and Women's SUP Surfing diciplines. | Photos: ISA/Reed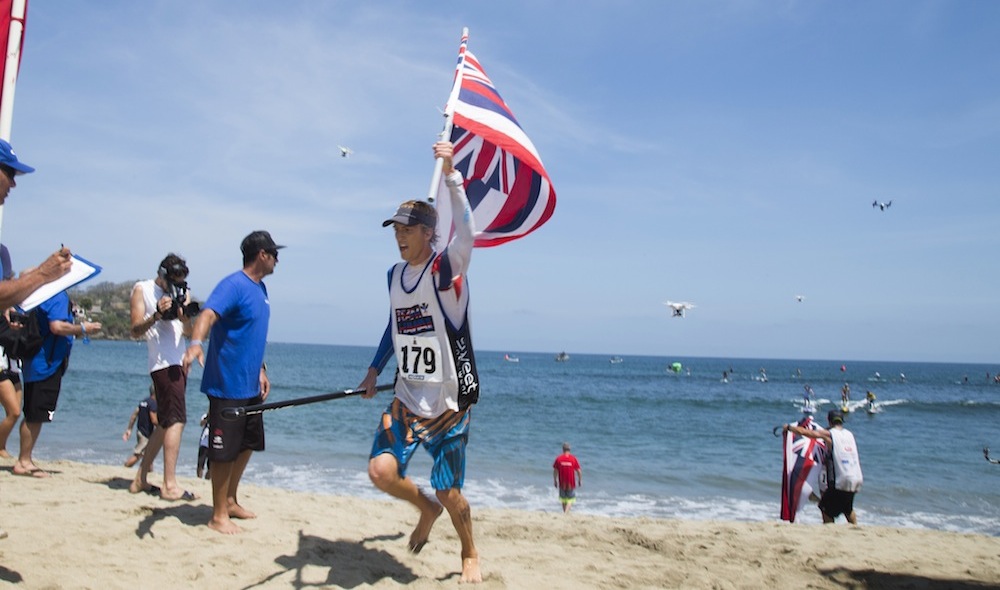 Connor Baxter carries his team flag of Hawaii as he runs up the beach to claim Gold. | Photo: ISA/Bielmann
What was it like competing with the best athletes from around the World in one central competition?
Izzi:The energy and passion at the event was exhilarating! It was intense and very exciting, I have to say I felt some pressure.
Connor: Being able to compete against 27 countries was so crazy and amazing. The level of all the athletes has risen so much it is finally becoming a legit sport where training and preparation is key to success. It was for sure the hardest contest I have done so far.
Sean: Oh it's so cool. Not only competing against the best guys from all these different countries but getting to know these athletes from these different countries, if at the very least just to hear how the paddling experience is in their nation. This sport of SUP is fantastic the amount of places it occupies, and not only where it's done, but where it's thriving or growing. It's really cool to hear, and of course competing against them was fun too.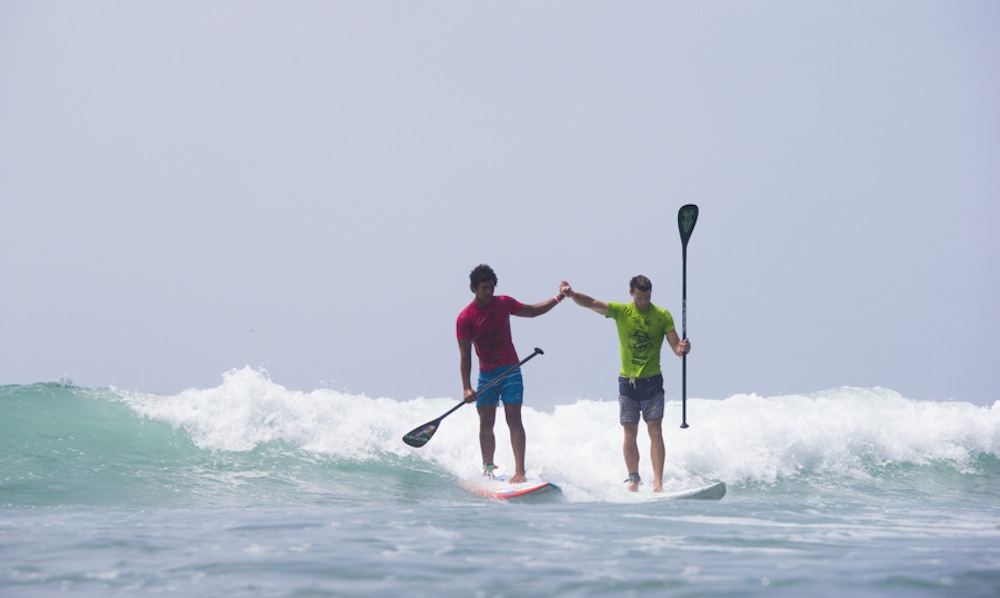 Sean Poynter and Tahiti's Poenaiki Raihoha displaying their camaraderie after their final in Men's SUP Surfing. | Photo: ISA/Bielmann
How did you prepare for the ISA Worlds?
Sean: Adjustments in my training program got me prepared for this event, practicing on the wave prior to the event start, and dialing in my equipment all helped me get prepared for the event. I would say the number one thing that got me most prepared for this event was figuring out my daily patterns with food and activities in Sayulita though, as this allowed me to get comfortable. Being comfortable and being in the right spot has a large affect on my success.
Adjustments in his training regimine allowed for Sean Poynter to be prepared for the win at this year's ISA SUP Championships. | Photos: ISA/Reed
Connor: Preparing for the ISA worlds was a lot of hard work and dedication. Some things are secret so I can stay above the game but the most import thing was time on the water and paddling every single day.
Izzi: I didn't do anything different than I always do, I just kept up my training regimen and surfed a lot.
Find a SUP event near you! Check out the Supconnect Events Calendar here.
Which board and paddle did you use for the event and why?
Connor: I was on the new 2016 Starboard Allstar and used my new Starboard Bolt paddle. I chose these two pieces of equipment because they are the newest and fastest thing out there while being little and easy to control.
Sean: I went with the 7'4" x 25.5" Brushed carbon and the Small Enduro carbon paddle. I chose the 7'4" because it's the best performing board in the Starboard range for me at my weight, and the paddle because of the small blade face that allows quick paddle acceleration in the beach break waves and it also isn't that straining on my shoulders and arms.
Izzi: I rode the 7'4" Pro Model and used my small Enduro paddle. I pretty much use the same equipment on any wave, it's what works for me.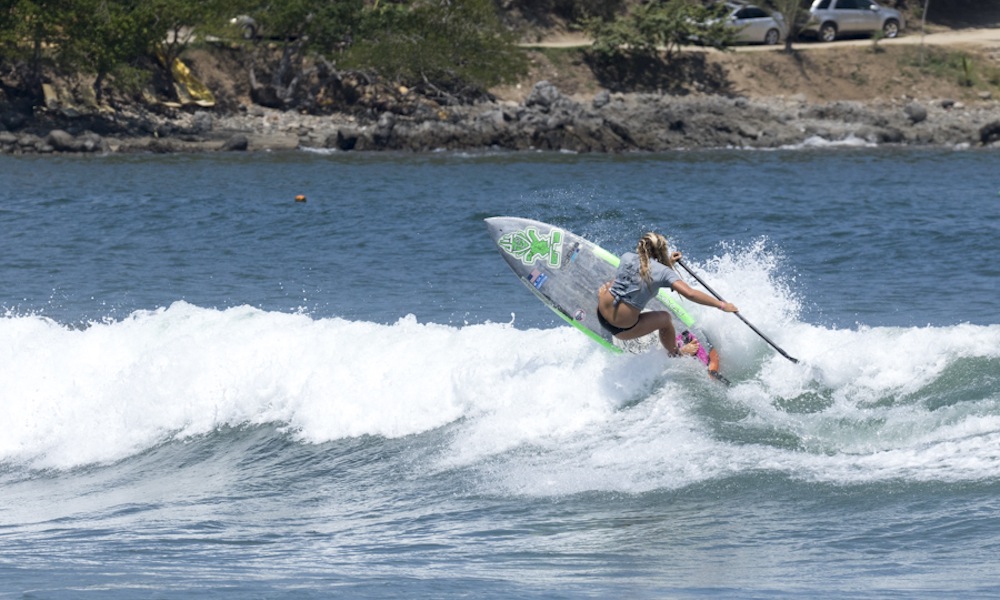 Izzi's go to board is the 7'4" Pro Model from Starboard. | Photo: ISA/Reed
What was your best highlight/memory of the ISA Worlds?
Izzi: We made so many memories together as a team. The best part was getting to know them and working together to go for the GOLD.
Sean: It has to be coming in from winning the final and seeing my teammates there on the beach just all fired up and excited to give me a big hug or high five. It was just awesome. The amount of selflessness support and genuine excitement towards your teammates performance was the best part of this whole event, the team aspect to it. The spirit and support that the USA team had for each of their team members made the event everything, for me at least. It was really cool to see, and further more to be apart of.
Connor: Best moment would have been of the second lap of the technical race where I caught a wave and basically created a comfortable lead so then I knew I could win this and bring a gold medal home for Hawaii.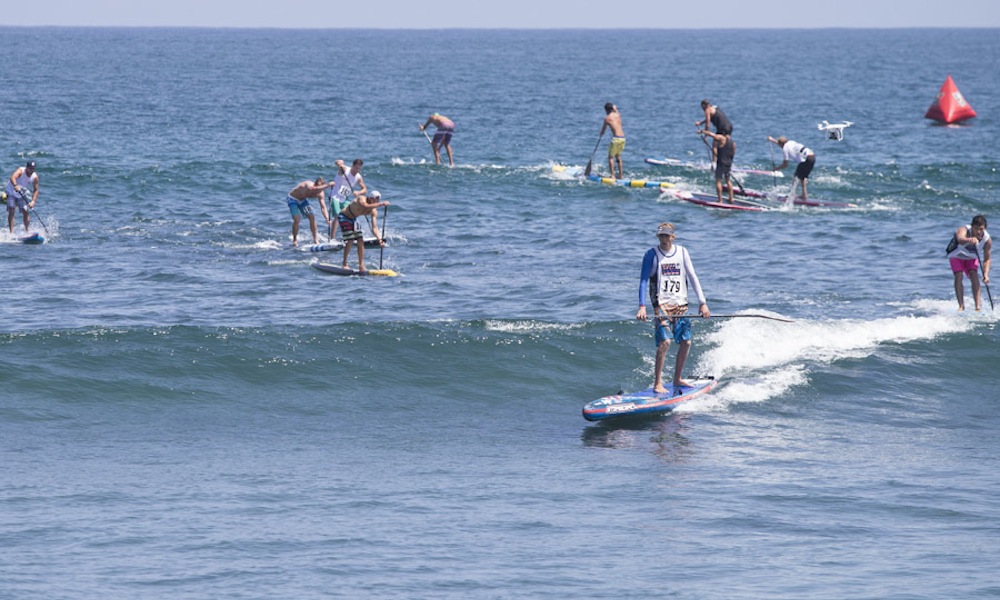 Connor highlight of his time at the ISA's was catching this wave in the race and gaining a lead over his competitors. | Photo: ISA/Bielmann
Keep up with the latest news from Starboard and their Athletes by checking out the Starboard Brand Hub.
Did you get compete in the SUP Polo World Games?
Connor: No, I had to focus and rest for the races sadly.
Sean: I didn't unfortunately. Doing such activities during the contest period can throw me quite a lot, so I try and refrain from them. Also too, it's a freaking WORKOUT! I didn't want to wear myself out. Heard everyone had a great time though! I did try it before the event period and loved it. I could do some more of that for sure.
Izzi: Unfortunately, I didn't. I was looking so forward to it! My brother had been practicing with the guys all week and said it was a blast!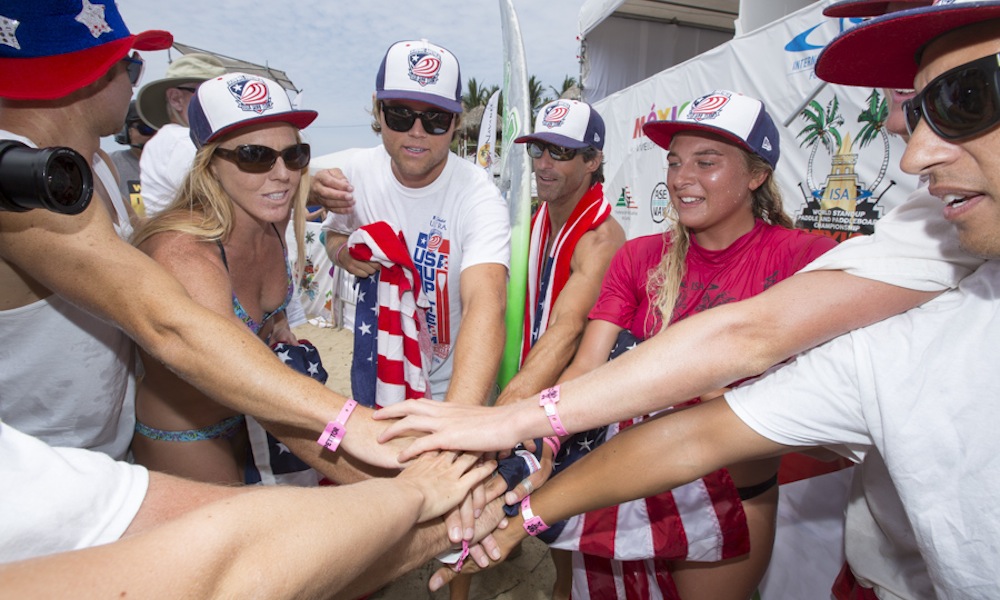 Team USA celebrates Izzi's win in Women's SUP Surfing. | Photo: ISA/Reed
How do you plan to celebrate?
Izzi: I guess I'll get a big cake :)
Connor: I would love to go home and celebrate with my friends and family but I'm heading straight to Europe to compete in a bunch of races.
View more news on the ISA World SUP and Paddleboard Championships here.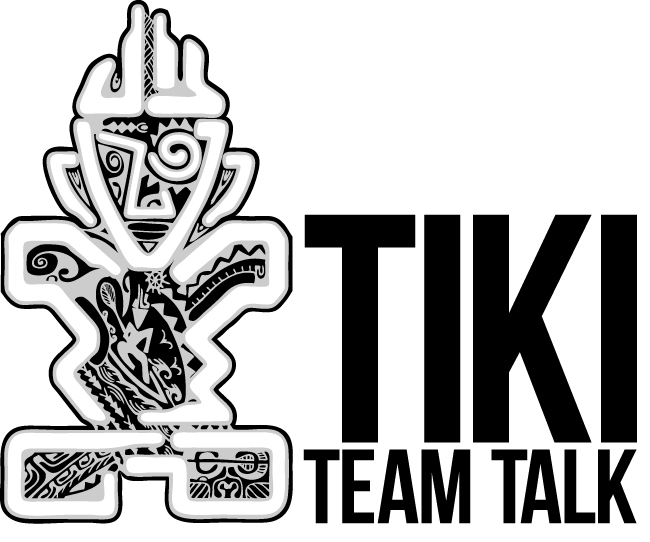 Last modified onFriday, 22 May 2015 09:18

Submit your news, events, and all SUP info, so we can keep promoting and driving the great lifestyle of stand up paddling, building its community, and introducing people to healthier living.
Website: supconnect.com
Email

This email address is being protected from spambots. You need JavaScript enabled to view it.