6 Benefits Of The LiftSUP Handle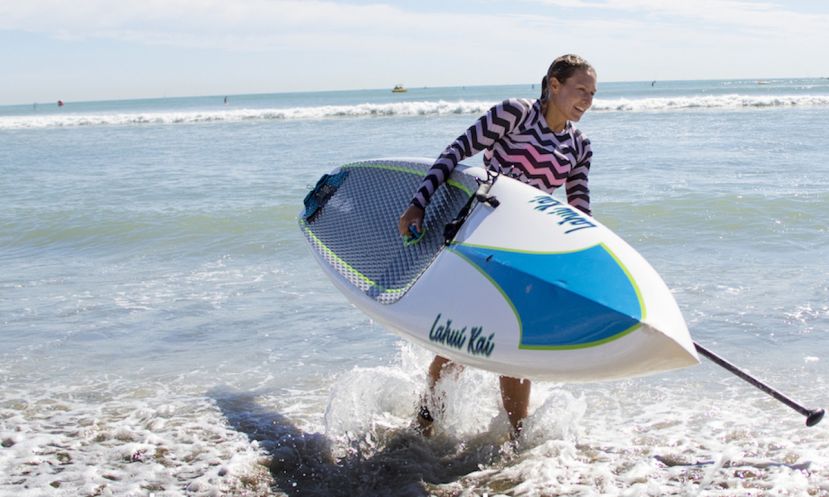 Annabel Anderson is a LiftSUP user. | Photo Via: SUP Think Tank
SAN DIEGO, California - The LiftSUP handle has already proven to be a key tool in helping to carry and transport your paddle board from the parking lot to the water's edge and beyond. But did you know that the LiftSUP handle is more than just a handle and can be used in a number of situations? There are actually quite a few uses for it that help to make the life of a stand up paddler easier and more fun. Here are 6 benefits of the LiftSUP handle.
1. Carrying
This one is obvious, it's what the handle was made for. The LiftSUP handle stands apart from other SUP handles and carrying systems because the handle is above the deck and allows you to have a full grip, which in turn gives you much better control of the board. When the handle is not being used it sits flush with the deck of your board and there are no open holes on the deck of your board where your toes or feet have the potential to get caught.
2. Locking Feature
The LiftSUP handle works as an excellent tool to lock up your board to keep it safe when you're away. Whether you are locking it to the roof of your car, to the board rack at the beach or in your garage, or wherever you choose to leave your board unattended, the handle easily allows for a locking system to slide through and keep your board in place.
*Note: Using the handle as a locking system is meant as a deterrent to thieves, not a preventative.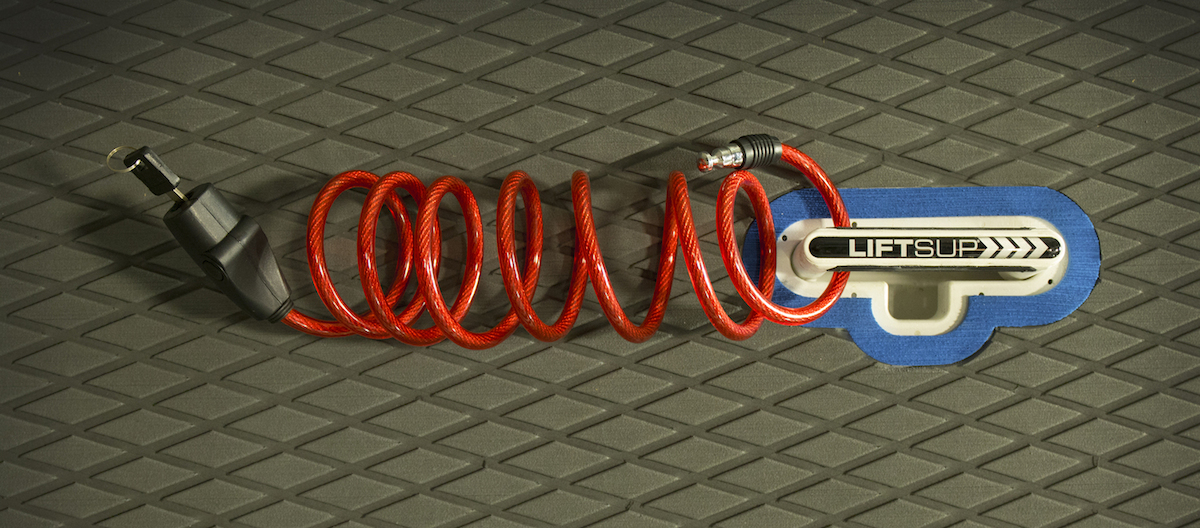 LiftSUP handle locking system in use. | Photo via: SUP Think Tank
3. Turtling
When surfing, a tactic known as "turtle" or "turtling" is used as a way to get through the whitewater. Normally, you would flip your board upside down and grab the rails while you're under the water and let the whitewater pass over you, but with the LiftSUP handle rather than grabbing the rails, grab the handle and use it to have more control of the board while the wave is passing over you. This use of the handle is used by pro paddler EJ Johnson who finds it as a more stable way to keep your board close and steady as the whitewater passes through.
*Fun fact: The LiftSUP handle is tested at the Aerospace Destructive Testing Lab in San Diego and has been tested to withstand a pull strength of over 850 pounds!
4. Beach Running
In SUP racing, the LiftSUP handle proves key as super helpful, especially in beach starts and board transfers. Having better control and grip of your board is extremely important during beach starts and board transfers during SUP races many times allowing you to have that slight edge over your toughest competitors. If you're a skeptic, just look at the track record of LiftSUP handle user, Annabel Anderson. She's practically unbeatable!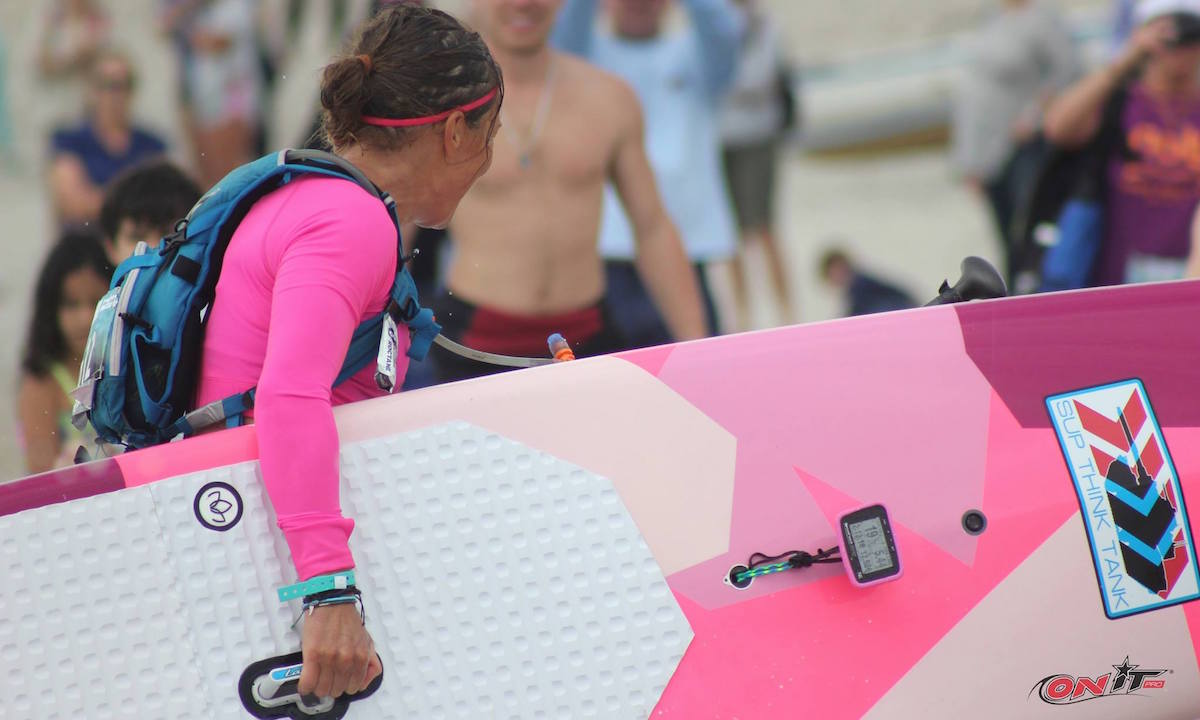 Annabel Anderson carrying her board at the finish line of the 2016 Carolina Cup. | Photo: OnitPro
5. SUP Fitness
SUP fitness is booming and for good reason. It's a great workout and perfect way to add a new element into your fitness routine. The LiftSUP handle is a great tool in SUP fitness. String your resistance bands, bungee chords, or whatever you use through the handle and the handle becomes the perfect aid in giving you a steady point that can support the weight and pressures you put on the handle when pulling on your bands.
6. Made In America
LiftSUP handles are designed and manufactured all in the United States. If this isn't a good enough explanation for you let us dive further. Having the handles made in America allow for excellent quality control and making sure that each handle is up to par before installing it into your SUP.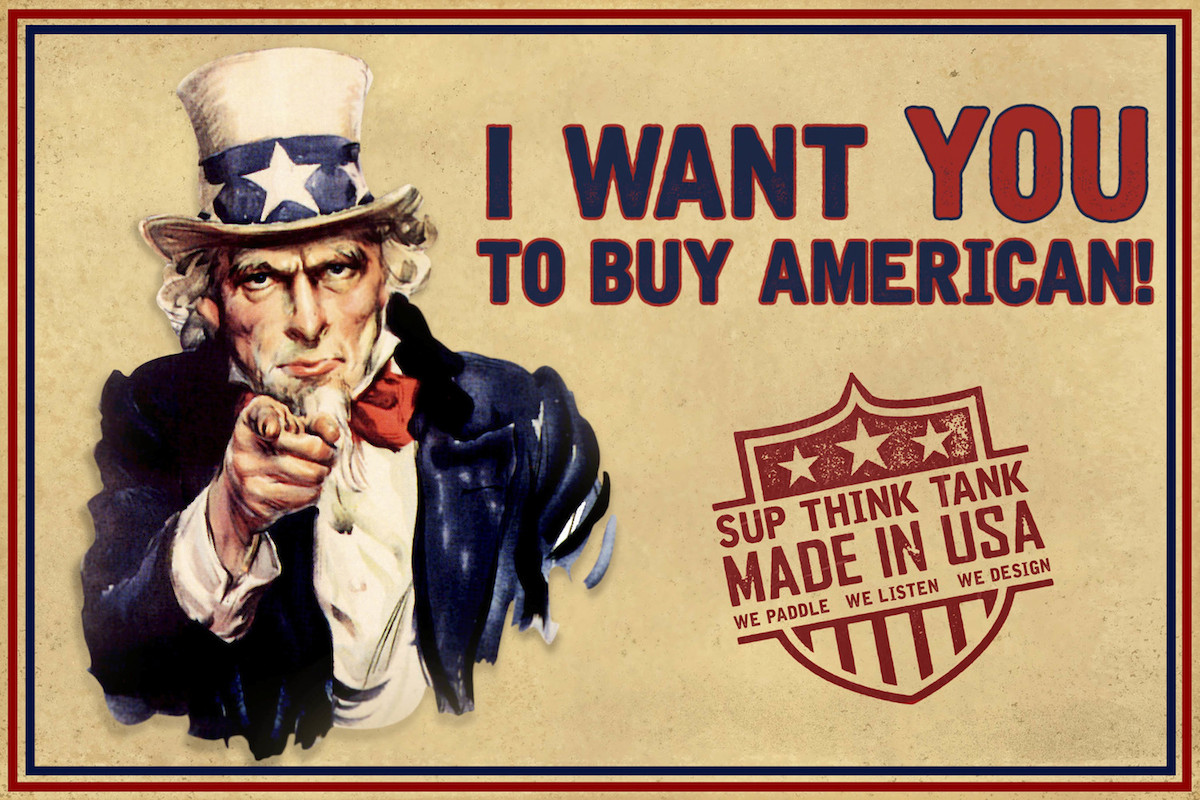 If these six benefits and uses of the LiftSUP handle haven't convinced you yet, we urge you to give it a try. You won't look back! To learn more about the LiftSUP handle and SUP Think Tank, click HERE.
Last modified onFriday, 05 August 2016 10:47

Submit your news, events, and all SUP info, so we can keep promoting and driving the great lifestyle of stand up paddling, building its community, and introducing people to healthier living.
Website: supconnect.com