APP World Tour Breakdown - What To Know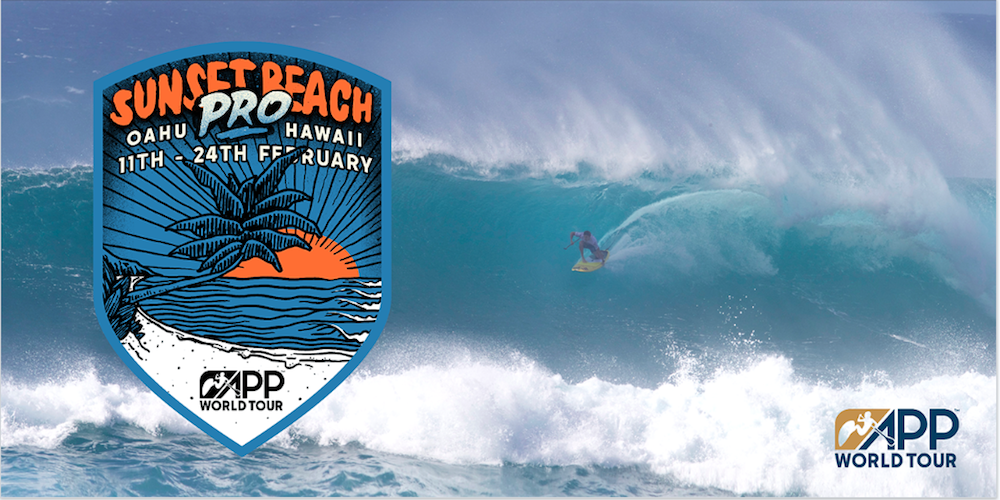 OAHU, Hawaii - The iconic, 8th annual Sunset Beach Pro will kick off the 2017 APP World Tour season in style out here on Oahu's North Shore, as pumping swell and the world's best in attendance will ensure the most spectacular start to the year.
Sunset Beach has been a revelationary stop on the World Tour since its inception back in 2010, with victory here boding well for athletes gunning for the World Championship Title, as Maui's Kai Lenny (Naish) and Brazil's Caio Vaz (SIC Maui) have clearly shown over the past seven years. However, the local wildcards have never been short of surprises at this unique event, with legend Bonga Perkins taking the win back in 2012 and Kala Alexander always excelling in the powerful full size surf on offer at Sunset Beach.
In 2017, we see a more competitive field than ever before stepping up to do battle - a perfect mix of established World Tour contenders, new and impressive young guns emerging from all four corners of the world, and as always, a talented group of local athletes looking to make their presence felt on their home turf.
The Sunset Beach Pro will kick off this Friday 10th February with a Paddle out in memory of Sophia Tiare Bartlow at Sunset Beach at 10am, followed by the Official World Tour Crowning event for 2016 Champions and Opening event for 2017 to be held at Surfer the Bar from 6pm at Turtle Bay Resort.
You can watch it all go down LIVE at www.appworldtour.com, and follow across social media platforms #appworldtour. Last minute entries can also be done online by clicking the upcoming event link at www.appworldtour.com
Overview of the APP World Tour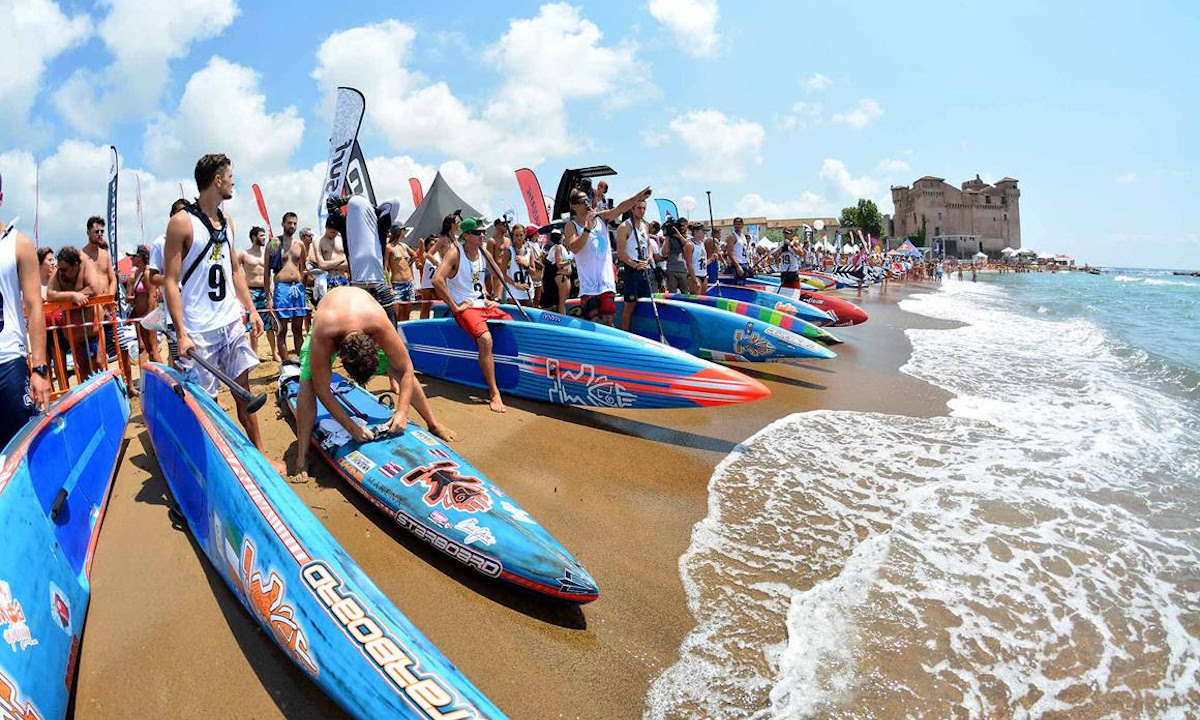 Photo Courtesy: APP World Tour
While the APP World Tour celebrates the very best athletes in the world battling it out for World Championship Titles in Racing, Surfing and Overall, the Tour provides much more than this across its global events:
From World Qualifying Series & Trials competition that provides a legitimate entry point for aspiring athletes striving to take on the World's best, thru amateur individual and team competition to entry level participation for all, the APP World Tour brings together the best in sports participation and entertainment.
Furthermore, with all events being LIVE broadcast at www.appworldtour.com, coupled with a full post produced TV Series on CBS Sports here in the US and across 100+ networks worldwide thru IMG Media, the spectator experience will not be limited to an on-site crowd and pour even more spotlight on the Tour and its athletes.
APP World Tour Enhanced Program in 2017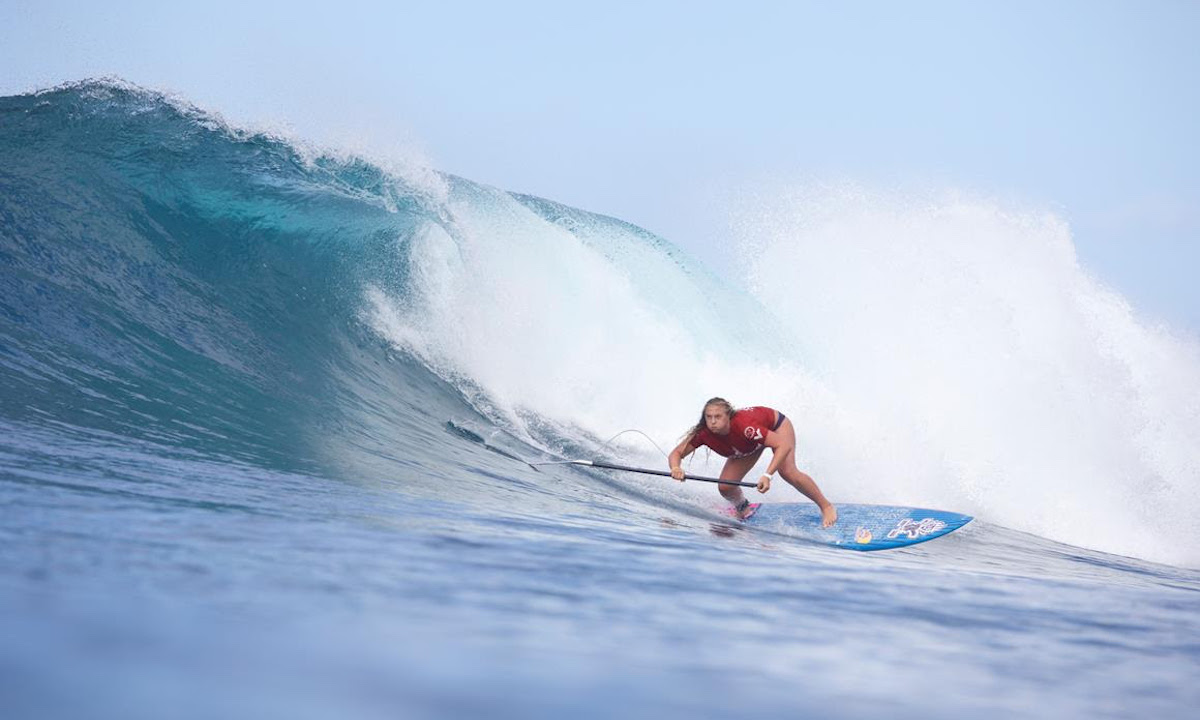 3x Women's SUP Surfing Champion, Izzi Gomez. | Photo Courtesy: APP World Tour
The Structure for the Surfing discipline of the 2017 APP World Tour remains much the same as previous years, except for that there is an increase in prize-money for both Men and Women. Here is the lowdown:
Main Event: this consists of an elite field of 28 athletes, with 4 wildcards and the Top 4 from the Trials then completing the 36 man field. The exception to this is at Sunset Beach, where 4 man heats are obligatory, so the field is increased to 32 seeded athletes, 8 wildcards and the Top 8 from the Trials event. For the women, standard events will feature the Top 12 women, with an additional 4 wildcards and Top 2 from the Open Trials
Trials: each APP World Tour Surfing competition will feature a Trials component prior to the kick off of the Main Event, to allow up and coming talent to earn their place in the Main Event. Over the year, a Qualifying ranking will develop through the Trials events to allow new openings for talent stepping up to do battle across the events
Prize-money: US$30,000 ($20,000 for Men, with a 1st place of $5,500, with payment going to Top 16 finishers & $10,000 for women, with a 1st place of $4,000 and payment going to Top 8 finishers)
World Title consideration: In 2017, there are a minimum of 3 events (Hawaii, New York, Canaries), with 3 events counting towards the Overall World Title
Entry: Online entry forms will be published online across all the events, providing ease of entry for all events. Contracted Main Event athletes on the APP World Tour will be able to confirm their attendance by email to:

[email protected]
World Championship Tour Complemented by World Qualifying Series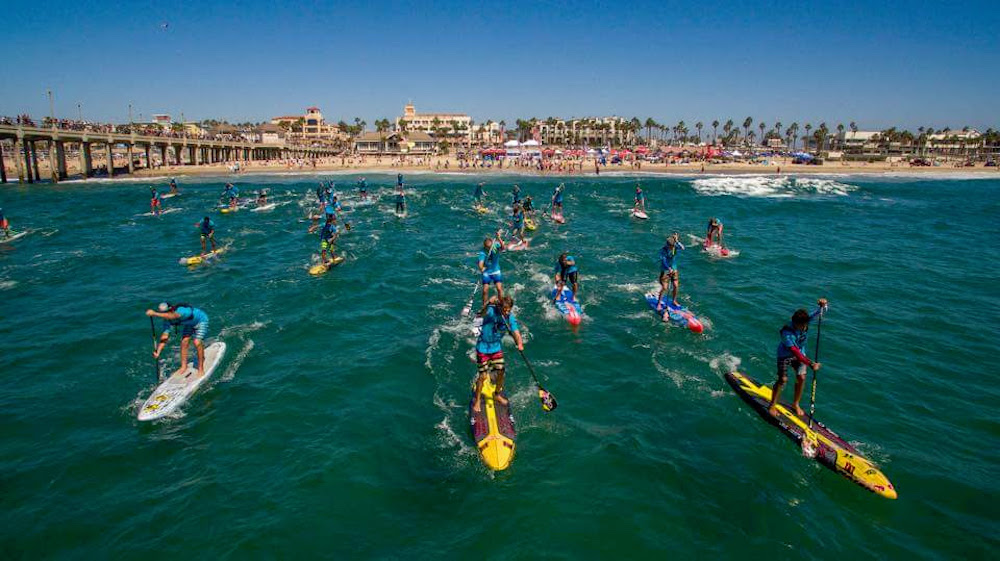 Huntington Beach racing. | Photo Courtesy: APP World Tour
All new for 2017 is the establishment of a prestigious Top 24 seeded athletes for the men, that will be joined by 8 wildcards who will compete at the highest level across the globe in their quest for the World Title. Likewise for the women, a Prestigious Top 12 has been created with 4 wildcard spots to be awarded for up and coming athletes from across the globe to compete on the World Championship Tour.
However, it should be noted that the APP World Tour is certainly not a closed club, with an all new World Qualifier Series being launched in 2017, that has its own prize-purse and that runs in conjunction with all Main events across the Tour. At the end of the year, the leading athletes on the qualifying tour will qualify for the big leagues for 2018, providing a legitimate and unprecedented pathway for aspiring athletes from across the globe to enter the World Championship Tour.
In addition, all events will feature open amateur, entry level and team racing components that will compliment the already established Na Kama Kai Youth program to provide the ultimate forum for the sport across all our global events. Given the mass market nature of our venues in Tokyo, New York, Germany and even Maui, the goal is to deliver a thoroughly all inclusive experience for participants and spectators alike.
With dynamic new formats to be introduced for 2017 that will transform the competitive and viewing experience in all respects, the APP World Tour will bring you all the action LIVE from all four corners of the world at appworldtour.com. Here is a little more detail:
Main Event: for 2017, the Main event will feature a 32 man field, of which the Top 24 are drawn from the past year on the Stand Up World Series and an additional 8 wildcards are awarded to complete the 32 man field. For the Women it is the Top 12, plus 4 wildcards.
Wildcard selection: Some full year wildcards have been awarded based on an athletes' reputation and race experience, while some wildcards will be awarded on an event by event basis. All athletes wishing to be considered for such a wildcard can do so by sending an email to

[email protected]

and this will be an ongoing process through the year, so we welcome all submissions for consideration. These wildcards will be decided on by the Athlete and race management committee of the APP.
World Qualifier Series: all APP World Tour Race events will feature a World Qualifier Series race that will allow athletes to accrue points throughout the year to be able to qualify for the following year's APP World Championship Tour. The Qualifier Series will run in conjunction with all APP World Tour events as an integral part of the event program.
Qualifying for the WCT: as the athlete field will grow for 2018, the number of spots available for WQS competitors will provide ample opportunity to up and coming athletes to be able to qualify to join the World's Best on Tour. It should also be noted that stand out performances on the WQS will provide athletes with increased opportunities for a Wild Card into the Main event at future APP World Tour events
Prize-money for all APP World Tour Racing events will be a minimum of $50,000 with the following breakdown: $30,000 for the Men (with a 1st place of $8,000 and payment going down to 16th place) / $15,000 for the Women (with a 1st place of $6,000 and payment going down to 8th place) / $5,000 for the WQS
World Title Consideration: Athletes will be given 1 discard after 4 events, 2 after 6 events and 3 after 8 events, with points accruing through the year to contribute towards the World Title Race
Open Participation: as mentioned above, all events will feature Open Racing for all, from competitive enthusiast, to entry level participants experiencing the sport and spirit of competition for the first time, the APP World Tour will provide an all inclusive platform across all of its flagship events.
Team Racing: some innovative Team Racing formats will also be introduced in 2017, featuring both relay and group racing on the APP World Tour, so stay tuned for upcoming announcements
Entry: Entries are already open online by clicking on Upcoming events at appworldtour.com with the first race event on the schedule taking place on Maui from the 10th - 12th March
Racing/Surfing World Title To Become Official in 2017
Kai Lenny has 7 World Titles between Surfing and Racing. | Photo Courtesy: APP World Tour
As the sport has evolved over the past 7 years that the World Tour has been in existence, we have somewhat informally recognized the multi-talented athletes that have evolved and lead the charge across both Surfing and Racing disciplines, defining a new breed of hybrid athlete that is as versatile as he/she is talented.
The early days of the Tour have seen Kai Lenny dominate in this realm, with multiple World Titles across both Surfing and Racing and one year where he held both Titles at the same time (2013). However, he is not alone, with the likes of Zane Schweitzer (Starboard), Mo Freitas, Bernd Roediger, Connor Baxter (Starboard) and Casper Steinfath (Naish) all showing that they have what it takes to be a major double threat. And that is not to mention our leading double threat from Australia coming into the 2017 season, James Casey, who has shown he clearly is a major player on the World stage with his Overall Points lead at the end of 2016.
For the women it has also been incredible to see the double threats emerge, in the form of Candice Appleby in particular, but in 2016, an incredible performance from the Racing World Champion Fiona Wylde (Starboard, Werner) that saw her finish on top of the World.
James' and Fiona's achievements in 2016 will be celebrated this Friday at Surfer the Bar, Turtle Bay Resort from 6pm, along with the crowing of our 2016 World Champions, Caio Vaz and Izzi Gomez (Starboard) and the launch of the new Overall World Title across both disciplines that will be celebrated for both Men & Women.
Make sure to join us LIVE for the Opening of the 2017 Racing season at the Maui Pro Am from the 10th - 12th March at appworldtour.com
About the APP World Tour and the Waterman League Group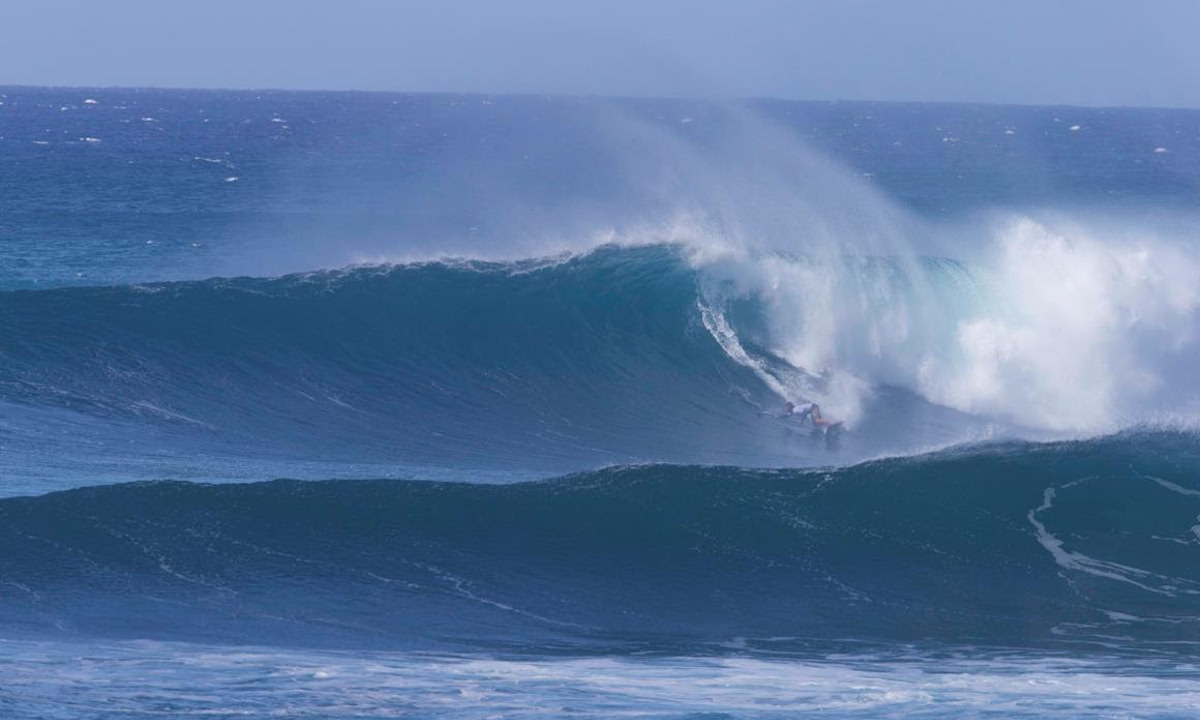 Sunset Beach Pro. | Photo Courtesy: APP World Tour
The Waterman League Group is an event management and media production company headquartered in Hawaii focused on developing multi-disciplined water sports. The term 'waterman' refers to versatile athletes who can engage in various forms of water sports at the highest level.
As founders of the World Championship Tour for Paddlesurfing (also known as Stand- Up Paddling), the Waterman League has been crowning Men's and Women's World Champions for both racing and surfing since 2010, with flagship events across the Americas, Asia, Europe and the Middle East, now branded as the APP World Tour.
The APP World Tour produces a complete inventory of programming, including live and post produced broadcasts from all its events, with distribution to over 100 countries worldwide via premier global networks such as CBS Sports and supported by IMG Media.
Information is available at appworldtour.com and fans can follow events @appworldtour on Facebook and Instagram.
Last modified onWednesday, 08 February 2017 12:46

Submit your news, events, and all SUP info, so we can keep promoting and driving the great lifestyle of stand up paddling, building its community, and introducing people to healthier living.
Website: supconnect.com
Email

This email address is being protected from spambots. You need JavaScript enabled to view it.