The Minds Behind Starboard's Award Winning Paddle Board, The 7'4" Pro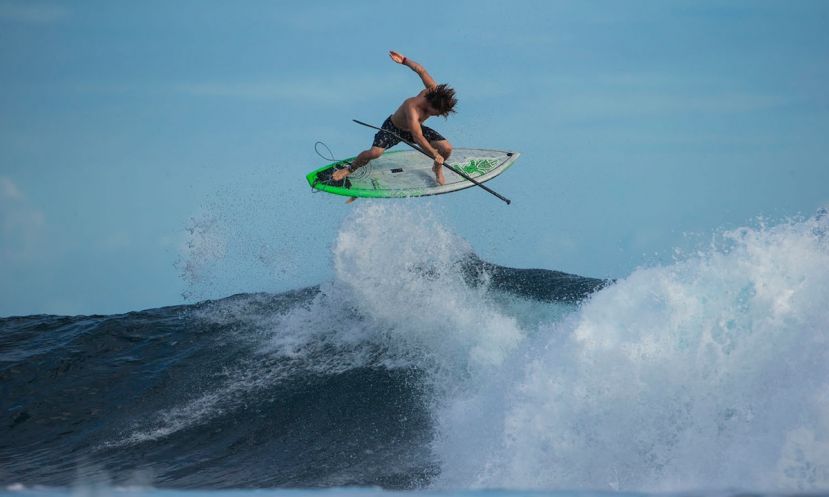 Sean Poynter, testing the 7'4" Pro on one of his many trips to Tahiti. | Photo: Ben Thouard
SAN DIEGO, California - Want to know what goes into making a award winning paddle board? We caught up with none other than stand up paddle surfing pro Sean Poynter to get the scoop on the 7'4" Pro, the Starboard SUP that he's been working on for years, which by the way, just won the Supconnect Gear of the Year Award for best Surf SUP in the 2015 Supconnect Editor's Choice Awards. Take a look at what he had to say about the board below.

People Behind Product Development

Who is involved?
There's a slew of guys involved, from Starboard owner Svein Rasmussen down to the workshop guys and several guys in between. Mat Rauzier, head designer, is an intricate piece to the whole puzzle and, as well, the guys in the workshop Nimit, Pracha, T, all the guys in there are a part of it.



Product Development Process

What's the product development process like?
The process is a long and tedious one, ha! More so for the guys on the ground getting it put together from my feedback and critiques, I have the most slack job of it all actually, well maybe, I think, yeah. But the process will always start with the need to get better, for the athlete to get better, or in Mat's case for him to just design a better board that will allow guys to be better, from there though the file of the board will be tweaked with the intention of creating these better riding responses, an athlete will test the board, give feedback, designer will re-tweak, test again, re-tweak, test.. it can go on for a while. For me, it has been going on I ever since I started with Starboard in 2010, when I started with the sport. Back then it was the 6'6" Impossible and now it's morphed into the 7'4" and the Surf Pro range.

How long does it take?
The process to get the new updated model will take all year. Although we're not testing all year, the board concept will be a year long project with tests throughout the year.
Sean Poynter, testing the 7'4" Pro. | Photos: Ben Thouard

How many prototypes?
Anywhere from 3-6, at least my least and most amount of prototypes that I've done with Starboard in creating a new updated model. For instance, the 2015 was around five I believe, 2016 was six.
To check out the latest news and happenings with Starboard, check out their Brand Hub here.
Products/Consumer Trends

How many tests?
I usually need about 3-5 waves to be able to tell what's going on with the board in comparison to the other. So in these waves I like to focus on particular maneuvers and see how the board responds and usually after that I can have a pretty good gauge on what needs to be done to fix it or make it better. I like to take these test waves in different sizes and conditions though too.
Where do you test it?
We like to test it in a variety of conditions if we can, so Hawaii, Tahiti, California, etc, and a range of sizes from 2ft to 15ft or bigger even. I know Justin Holland was testing the hell out of the 7'4" two years ago when he was competing at the 2013 La Torche Pro when it was like 30ft!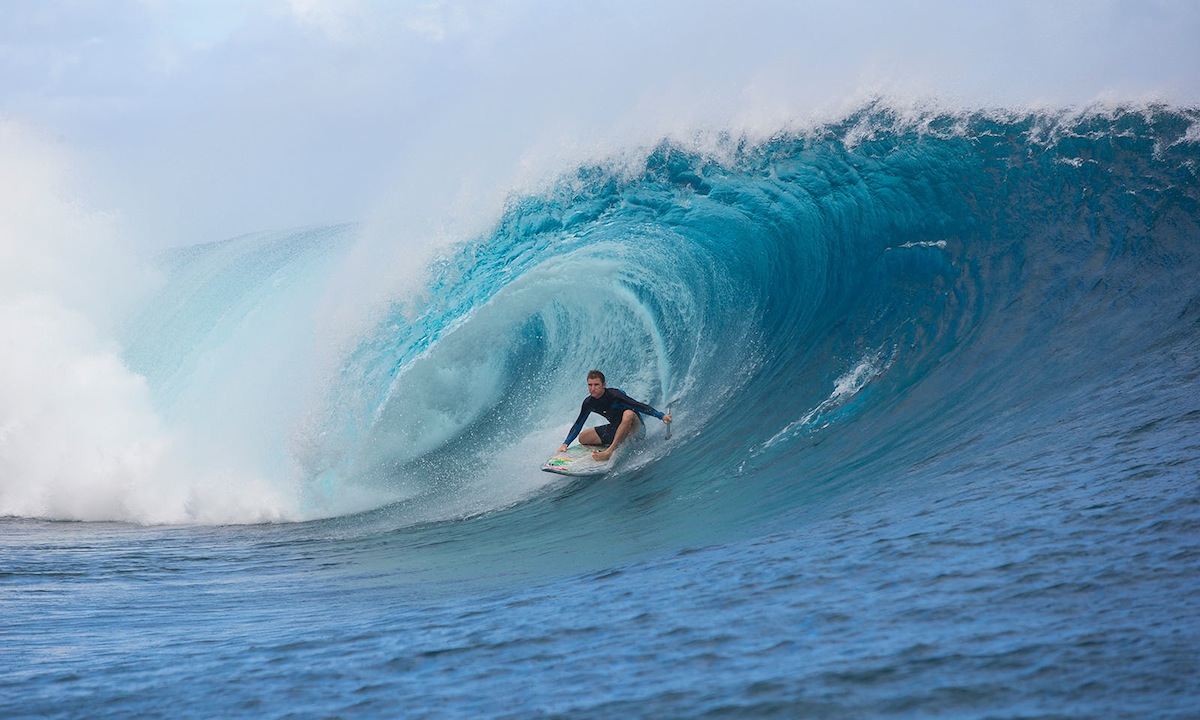 Justin Holland tests out the 7'4" Pro in sizable conditions. | Photo: Ben Thouard
When do you know it's ready for market?
So the board that is my focus is the 7'4", it's the board that I want to update so that I can get better out on the water, and this is really an on going process, so really when I decide the board is ready for market is when the deadline occurs for the master to be in. The board that is in the market is just the latest greatest board that I was able to get to, test and confirm it.

What are some of the leading trends you see in this category of product development, for instance, in terms of design, construction, graphics, etc?
Well the obvious trend in this category of high performance SUP surf boards is the one of boards getting smaller and smaller. This is allowing guys to increase performance, but does pose a problem with stability. I think the next trend are boards really taking on characteristics of really great high performance traditional surfboards, branching away from the round thick rails, wide outlines, fuller noses and tails, just greater performance boards.
In construction, you can't deny the brushed carbon that now everyone seems to be doing, that's more of a design look though, but I do feel like I'm seeing the brushed carbon look on brands everywhere. You're also seeing some really unique shapes coming out with unconventional outlines and tail blocks and stuff, which is cool.

How does this product differentiate itself from the competition?
Well plain and simple, the difference of this 7'4" and other high performance boards is that it has my dedication, that and of Starboards, and their amazing construction(s).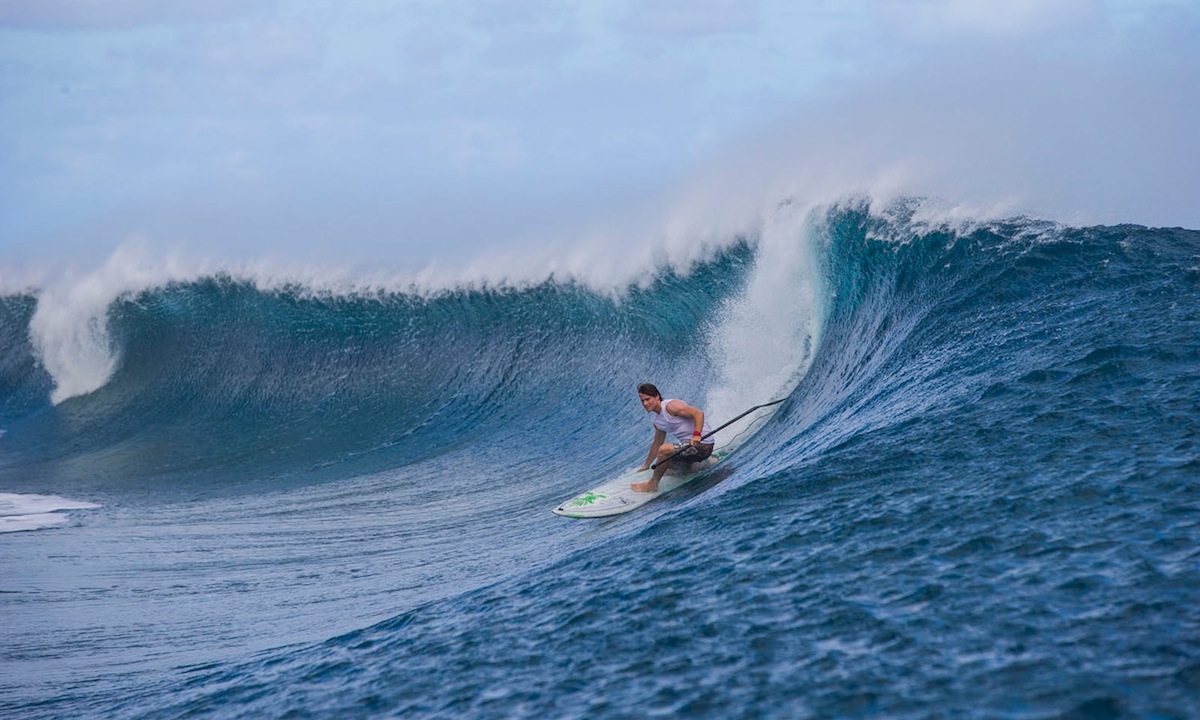 The 7'4" Pro is best suited for the guy/gal who wants to perform at their highest potential. | Photo: Ben Thouard

Who's the product best suited for?
Well, it goes without saying; it's suited for the guy who wants to be able to perform at their highest potential on the waves, but more precisely, it's suited for individuals 165lbs or less both male and female.
To note: 165lb is a near 1 to 1 board volume to weight ratio, and this can be very unstable for people who don't have good balance. I weigh 165lb. Also note the less weight you are, say around the 110lb mark, this board won't be so maneuverable for you, but you could still ride it, it just depends what level of riding you're trying to achieve.

Awesome Sean. Thanks for giving us this insight into the 7'4 Pro! Can't wait to see it evolve even more! To get more news and see the other winning boards and gear from the 2015 Supconnect Editor's Choice Awards, click here.
Last modified onFriday, 21 August 2015 17:04

Submit your news, events, and all SUP info, so we can keep promoting and driving the great lifestyle of stand up paddling, building its community, and introducing people to healthier living.
Website: supconnect.com
Email

This email address is being protected from spambots. You need JavaScript enabled to view it.