Kacie and Kim Paddleboard the N.C. Coastline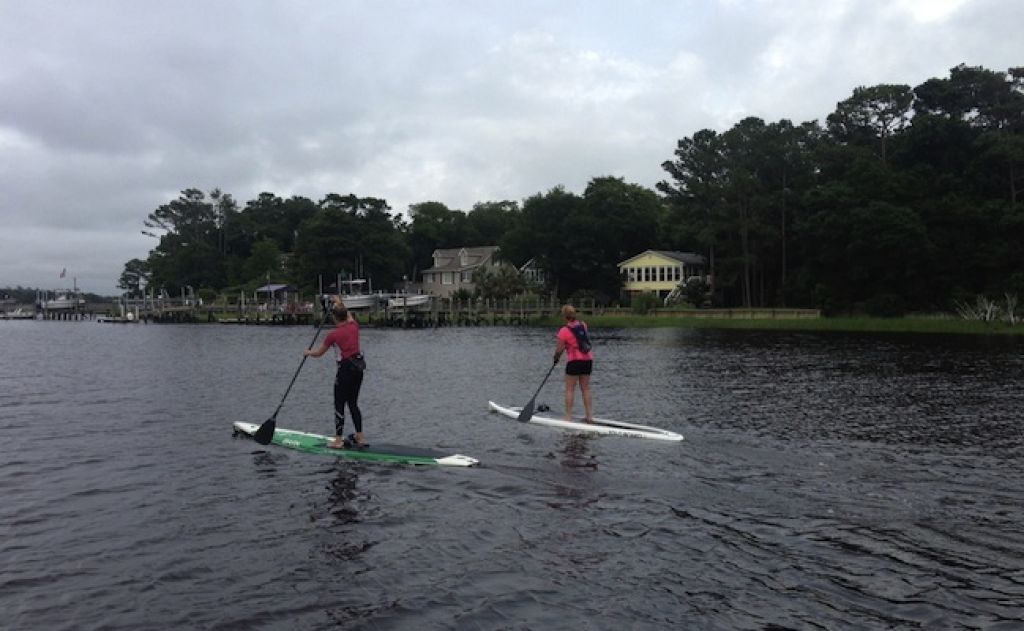 This Photo and more found at the Paddle for the NC Coastline Facebook Page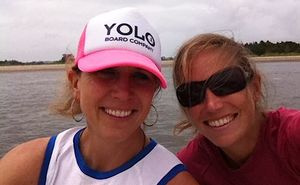 Kacie Wallace and Kimberley Sutton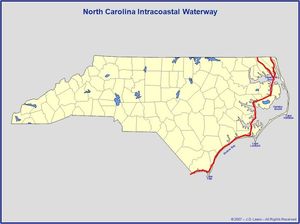 North Carolina Intracoastal Waterway
NORTH CAROLINA, Intracoastal Waterway -·Passion and determination can drive people to do things that are a little out of the ordinary. ·This is definitely true of Kimberley Sutton and Kacie Wallace who have been paddling for 4 days now and have already covered at least 152 miles. ·The two women joined forces and are In partnership with Ocean Recovery Alliance and YOLOboard, for a long trek to bring awareness to the problem that plastics have on our environment.
In their mission statement, Kim and Kacie say, "Plastic is meant to be disposable, yet lasts forever. It litters our oceans, damages our ecosystems, infiltrates the marine food chain, and kills seabirds, turtles, dolphin, and other marine life. As we paddle the entire North Carolina coast, we will document and share the beauty of the North Carolina coastline from water's edge in hopes of promoting its protection and preservation. We will also seek fellow stewards through marinas and coastal North Carolina State parks by inviting their efforts to REDUCE, ELIMINATE, OR RECYCLE plastic."
The two women left the border of South Carolina on June 9, after a brief delay in departure due to a mechanical hick up with the boat that was to escort them, but are now well on their way along the North Carolina Intracoastal Waterway and are headed to the border of Virginia.
To follow their progress or donate to the cause please visit the Paddle for the NC Coastline Website. There are daily blog updates about their progress and a distance tracker shows exactly where they have traveled. A donations page is easily accessible and photos from their journey are inspiring and fun to see.
Congratulations already to these two women and their quest. Good luck with the remainder of the journey.
.
Last modified onWednesday, 28 January 2015 12:13
Email

This email address is being protected from spambots. You need JavaScript enabled to view it.