Helpful Tips To Keep Your Paddleboard In Great Condition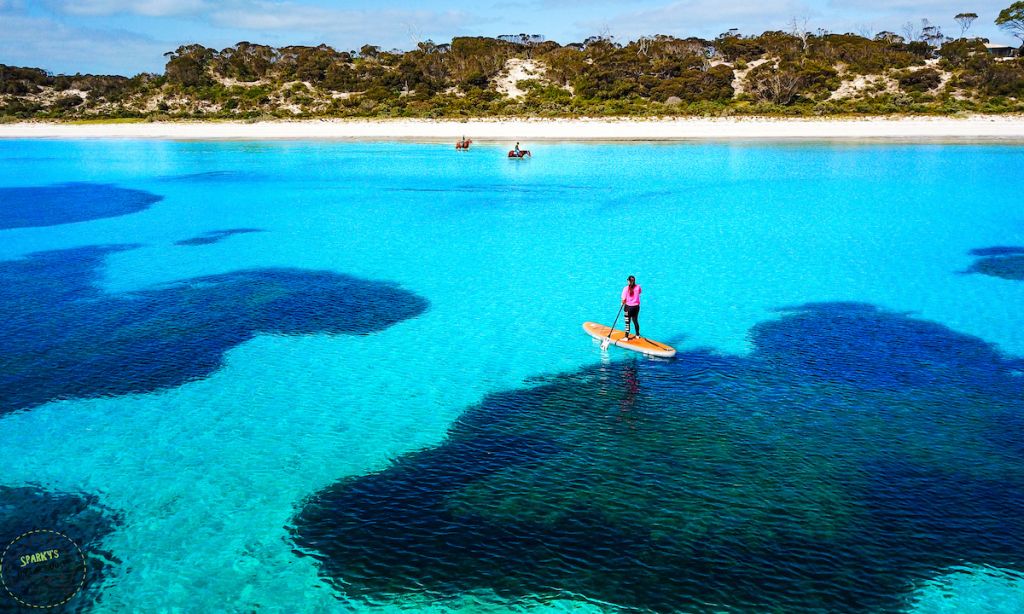 Photo courtesy: Bay Sports
Stand-up paddleboarding (SUP) has skyrocketed in popularity over recent years, gaining more than 1.5 million participants since 2013, according to the 2019 Special Report on Paddlesports & Safety. Acquiring your own paddleboard can be quite a substantial investment considering that a high-end model can cost in excess of $3,000. If you want to keep your paddleboard looking and performing at its best for as long as possible, it is important to not only keep it clean and store it out of the sun, but prevent it from getting dented and cracked as well.
Clean your paddleboard on a regular basis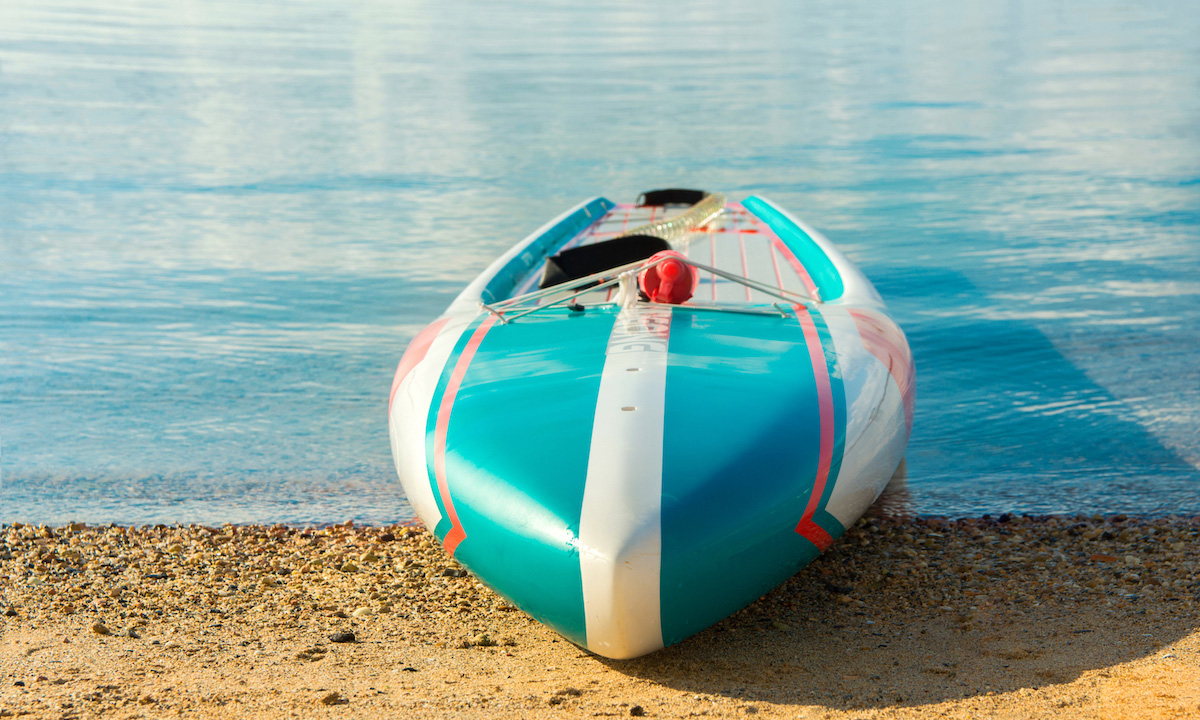 Photo: Shutterstock
While you probably already rinse your paddleboard off with clean water after every use, you need to need to give it a proper wash on a regular basis as well. The environment in which your board is used and stored will determine how often it needs to be cleaned. To keep your board looking its best, give it a gentle wash with a watered-down, non-abrasive cleaning solution and a soft-bristled brush. Remember to rinse off all the soap afterwards and dry it with a clean cloth. In light of the current Covid-19 pandemic, it might be a good idea to wipe it down with a disinfectant as well, especially if anyone other than yourself handles your board. This extra precaution won't require much effort, and may end up keeping you out of harm's way.
Don't store your board in the sun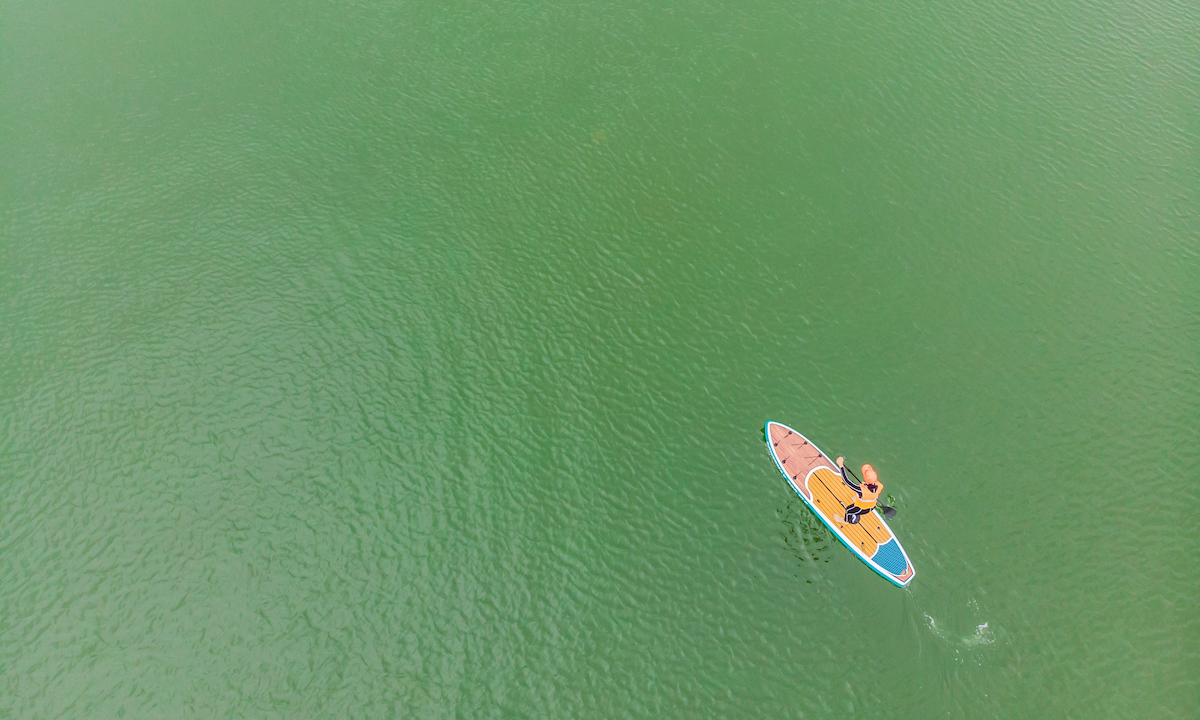 Photo: Shutterstock
It may be hard to imagine that leaving your board exposed to the elements can damage it, especially considering that it is designed to be used outdoors in the sun. While paddling in the sun won't cause significant damage, leaving it outside when not in use can leave it discolored, delaminated and cracked. When you are taking a short break from paddling, make sure you leave it in a shaded area or indoors until you are ready to hit the water again. When storing it for longer periods of time, use a quality board bag to help keep it dry and out of direct sunlight. A bag will also keep your board from getting scratched and dented while being transported.
Protect against scratches and cracks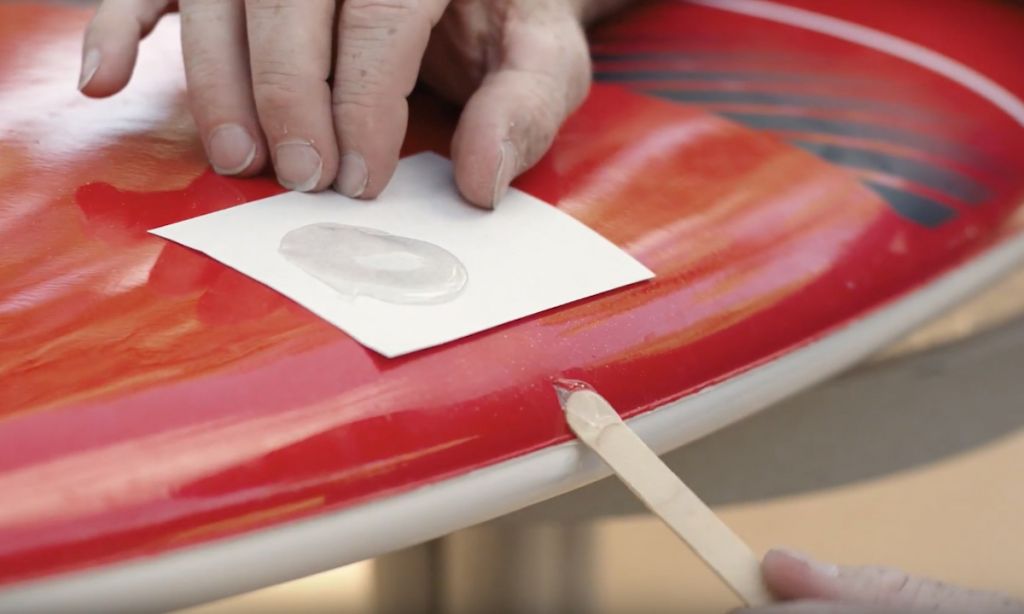 Although a SUP is not fragile by anyone's standards, regular use is bound to result in a few nicks and scratches. If your paddle has a habit of connecting with the rail of your board, rail tape can be used with great success to prevent your rails from getting chipped. Your board can also get damaged from rough handling and incorrect storage. Depression dings in the fiberglass shell also occur with regular use, and are, thankfully, relatively easy to repair. If you notice a crack in your board, however, it is essential to take it out of the water as soon as possible and have it repaired, as it can not only affect the board's performance, but render it completely unusable as well.
If you want your paddleboard to remain in good nick, it's important to take good care of it. By keeping it clean and handling it with care, you will be able to use your board to enjoy many hours on the water.
Last modified onFriday, 06 November 2020 11:52

Jennifer Dawson is an experience freelance writer who specializes in food and nutrition. Working in fitness marketing previously gave her a good feel for the industry and since going freelance she has been able to explore her preferred topic areas such as diet, nutrition and food. Outside of work, Jen enjoys traveling, swimming and spending time with her young family.
Email

This email address is being protected from spambots. You need JavaScript enabled to view it.