Essential First Aid Tips For Paddleboarding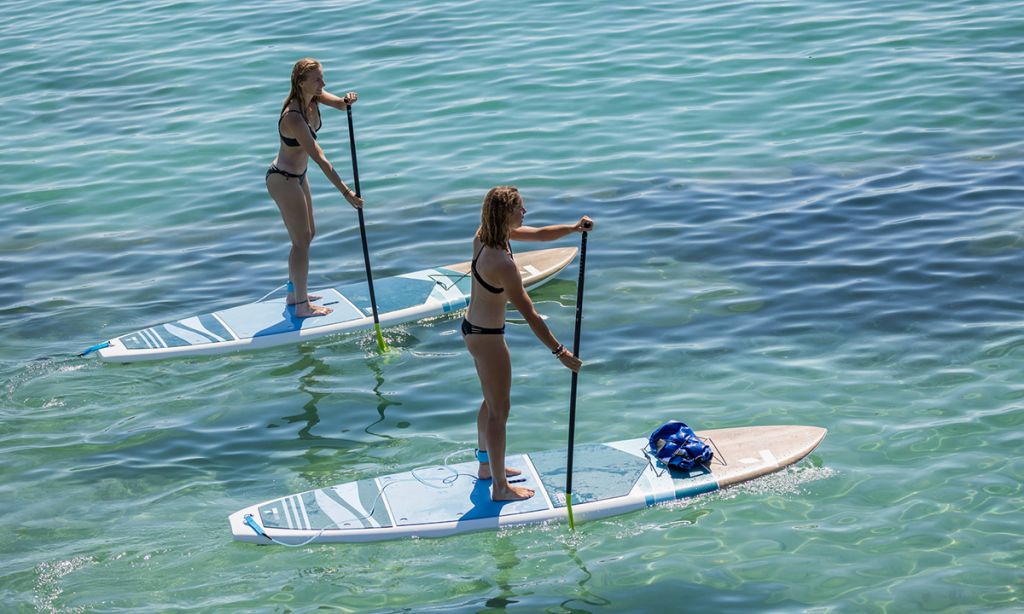 Photo: Shutterstock
Over 2.8 million Americans have taken up SUP or stand up paddle boarding, attracted by the opportunity to paddle calm sheltered water or surf the waves at the beach. It's a great way to enjoy a day on the water by yourself or with friends. If you follow the rules and have had some experience on the water, you should be able to enjoy a day of SUPing worry-free. While most people can enjoy an injury-free SUP experience, it's always best to be prepared. If you are planning a SUP trip, it's a good idea to be ready if anything goes wrong, especially if you might be a distance from available medical help.
Be Prepared
Whether you will just be going for the day or lucky enough to be going on a trip for a few days, you don't have to take the entire contents of the emergency room with you. Once you've checked what the weather conditions will be like, pack according to your destination and the conditions. It's also a good idea to familiarize yourself with first aid techniques before you go or, better still, take a first aid course. The skills you learn will be invaluable for all areas of your life.
First Aid Know How
Photos: Shutterstock
Whether you are new to water sports or you've only just started, it's a good idea to have some basic first aid knowledge. It's all very well having a first aid kit with you, but if you don't know how to use it, it's not going to be very helpful in an emergency. There are a few necessary first aid skills you should learn. These include knowing how to stop bleeding and clean a wound properly to prevent infection, which is crucial for coral cuts. You should make sure you know how to dress a wound once it's clean and how to use sterile strips to close a wound. You also need to know how to administer CPR effectively. While lifeguard stations and many beachfront hotels have Automated External Defibrillator (AED) onsite, if there isn't one nearby, you will have to begin CPR to keep the blood flow active until help arrives. Remember, if there are youngsters in your party the rules for CPR and using an AED are very different to adult treatments, and can cause more harm than good if administered incorrectly.
Essentials For Your Medical Kit
Photo: Shutterstock
Chances are, you won't need to utilize your first aid while spending the day SUPing, but it's still essential to have with you just in case. A basic SUP medical kit should include antiseptic wipes, sterile saline solutions, sutures, and wound dressings. In case you, someone in your party, or a fellow SUP-er hurts themselves. Your kit should also contain bandages, band-aids in various sizes, latex gloves, stainless-steel tweezers, and scissors and safety pins.
You will likely find that you can enjoy most of your SUP experiences without incident, but accidents do happen, however careful people try to be. The further you go off track, the more you will need to be prepared if something happens, so make sure you are equipped with a first aid kit and know basic first aid.
For more SUP tips, click HERE.
Last modified onMonday, 16 November 2020 14:38

Jennifer Dawson is an experience freelance writer who specializes in food and nutrition. Working in fitness marketing previously gave her a good feel for the industry and since going freelance she has been able to explore her preferred topic areas such as diet, nutrition and food. Outside of work, Jen enjoys traveling, swimming and spending time with her young family.
Email

This email address is being protected from spambots. You need JavaScript enabled to view it.