8 Essential Pieces of Gear for the New SUPer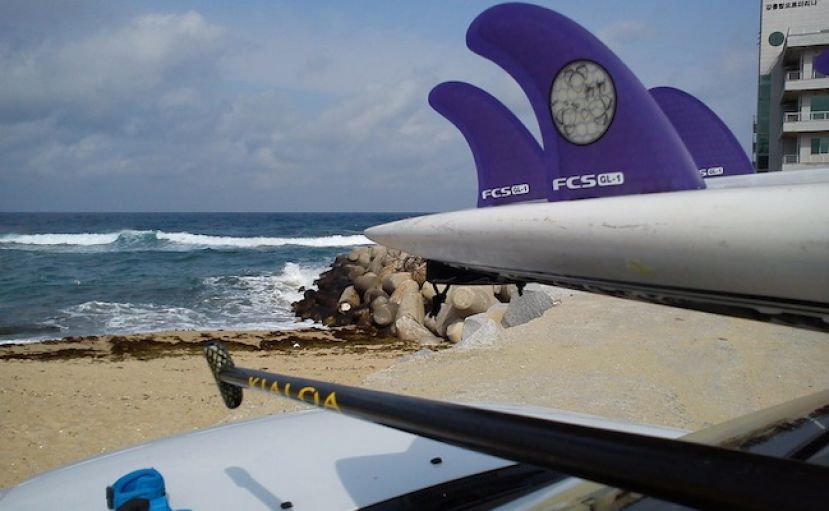 SAN DIEGO, California - At first the idea of getting started in SUP seems quite simple.  After all, all you need is a board and some water - right?  However, with a little more thought, there really are quite a few gear items that are needed when someone decides to really commit.  To some many of the items listed below may be obvious, but to the new SUPer who has never even been around water very much, this is a good reference. 
List of SUP items that will become necessary:
1. The Board (with deck pad) - First and foremost, each stand up paddler needs a board.  Today there are so many different models available which cater to different genres of the sport.  Some are made specifically for surfing while others are purely meant to race.  Some are constructed for touring and site seeing while others yet are blow up boards that cater to a variety of SUP activities including river fun. Be sure to ask your local retailer what might suit your needs the best.  Just be sure that you also have a deck pad which will allow you to stand with more comfort and not slip.
2. The Fin(s) & Fin Key or Screw Driver - It is true that some people have purchased a board only to realize that they didn't buy a fin or fins!  This is a big problem unless you just want to spin around in circles all day.  Remember that the fins will allow you to better maneuver the board and hold the direction or course you want to paddle.  Some boards require just one while others will be more fun and efficient with an entire set.
3. The Paddle (cut to size) - Having a board but no paddle will not help, but having a paddle that has not been cut down to size doesn't do much good either.  For more information on Paddle length click here:  Choosing Your Paddle Length
4. Leash - A leash is something that all paddlers should have especially new paddlers who are not very familiar with their equipment and how it will react in certain water conditions.  A leash protects the rider, the board and others who are around.
5.  PFD - A personal flotation device, although not required in all areas, is all about keeping you safe.  Please make sure that you know what the rules are for your area and that safety comes first.
As a new stand up paddle board owner, it is important to also remember what is required to transport the board.
1. Roof Rack - A roof rack is necessary in just about every case when transporting stand up paddle boards.  Because the SUP boards are so large, they seldom fit inside a standard car so installing a roof rack is essential.  There are many systems out there and great ones at that, but sometimes it is easiest to begin by calling your local car dealer to find out if racks are already made for your particular vehicle.  This can often be the least expensive route and the best fitting racks for you car.   
2. Rack Pads - Now that the roof rack is up, getting some protection for your board is in order.  Quality rack pads will help protect the board and your car.  
3. Tie Down Straps - Last but not least, it is essential to have some tie down straps.  Take the time to really learn how to use them and make sure that your board is securely fastened before driving away.  
What other questions do you beginners have with regard to getting started in SUP?
.
Last modified onThursday, 22 January 2015 14:56
Email

This email address is being protected from spambots. You need JavaScript enabled to view it.