5 Ways to Take Care of Your Skin While Paddle Boarding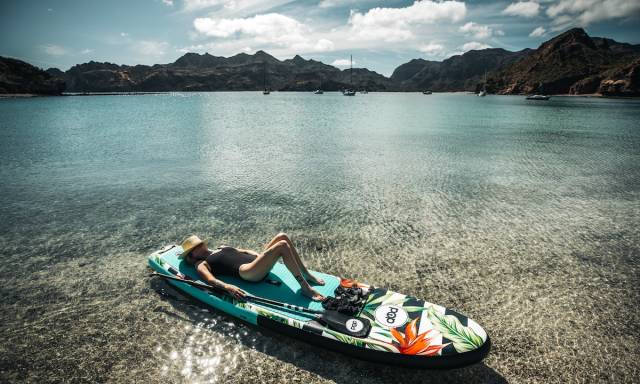 Photo courtesy: POP Board Co
Paddleboarding is an incredibly versatile sport that you can do as a pastime hobby or as a solid workout. As you paddleboard under the sun, your skin is vulnerable to UV rays and radiation. So, to ensure that you have a wonderful time outdoors without compromising the health of your skin, here are some ways to take care of it before standing on that paddleboard.
1. Sunscreen is your best friend.
Before anything else, let's be clear on one thing: sunscreen is the top product that you need to have in your bag. It should be a no-brainer by now to know that paddleboarding can lead you out in the water for hours. Be as meticulous in picking a sunscreen as you would choose your paddleboard. Make sure to use a broad-spectrum sunblock with an SPF value of 15 or more and it's best to use a reef-safe sunscreen in the ocean so you're protecting the reefs below.
Apply your sunscreen evenly to your face and parts of your body exposed as you go paddling—-your skin will thank you later! To make sure that you're getting protected from the harmful rays of the sun, avoid paddling during peak hours starting from 10 o'clock to 2 p.m. Doing so might lead to a bad case of sunburn or even skin cancer in the long run.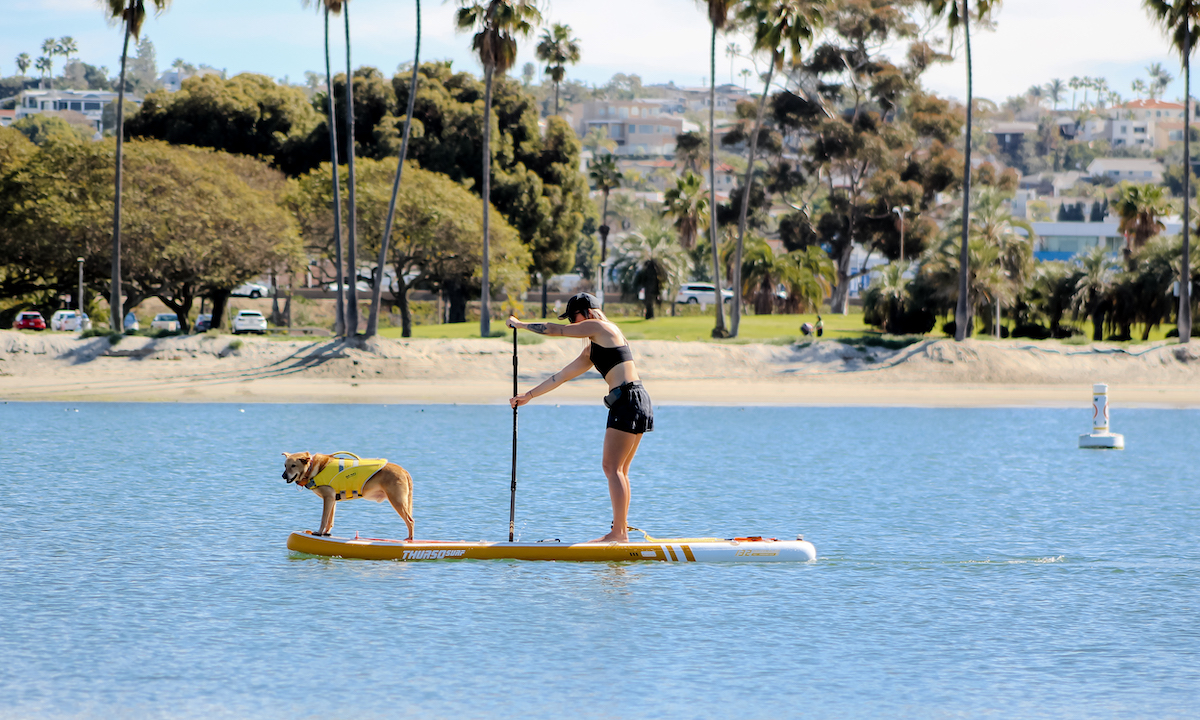 Photo © SupConnect
2. Amplify the skincare but skip putting make-up on.
Prepare your skin the night before for a day of paddleboarding. Cleanse, exfoliate, and apply moisturizing serums. These items will increase the resilience of your skin. However, wearing make-up is not necessary. You're going to spend the entire day paddling anyway so, the barer, the fresher, and more comfortable it is for your skin to breathe. The last thing you want to get after a long day of enjoyment is a breakout.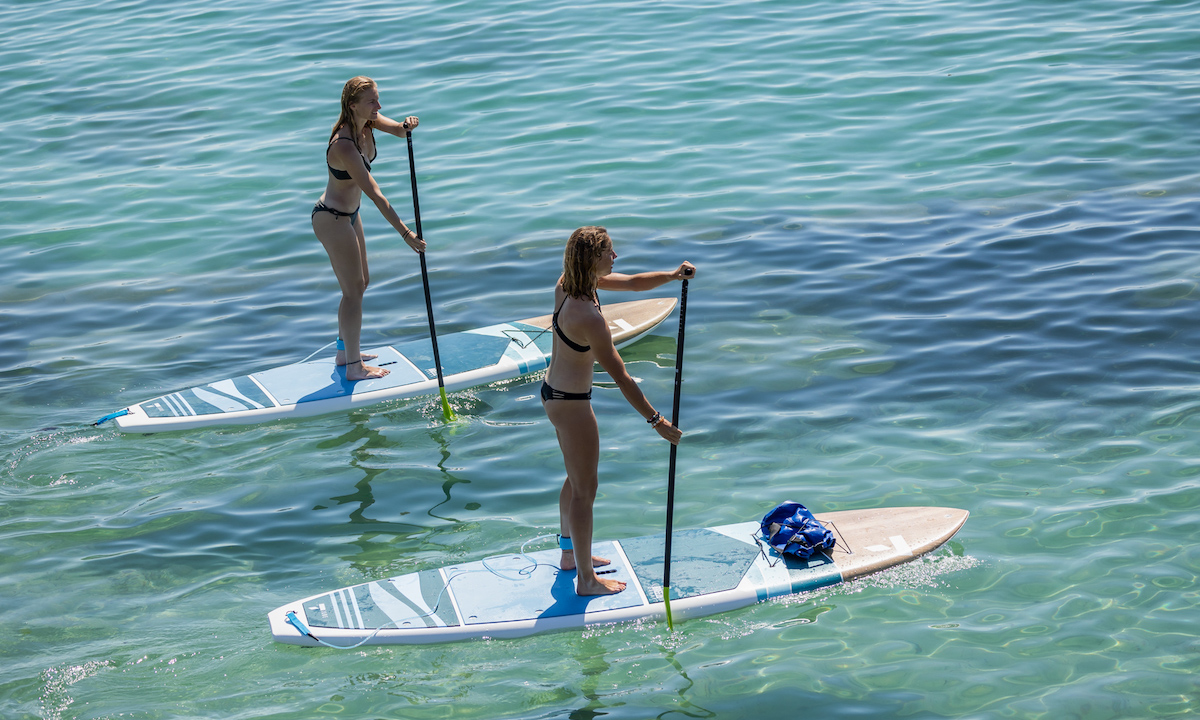 Photo courtesy: TAHE Sport
3. Keep hydrating to stay refreshed.
Long hours under the sun can dehydrate you and your skin. Make sure to bring a portable water bottle with you to keep your body refreshed and cool while paddling. While paddling, it's important to choose skincare products that keep the moisture on your skin. Take note of specific components in your serums and moisturizers like hyaluronic acid and glycerin. These are powerful ingredients that can retain water inside your skin. Who says dry skin is normal after active water sports? You can achieve that dewy look even after a long day of paddleboarding under the sun, just pick the right humectants!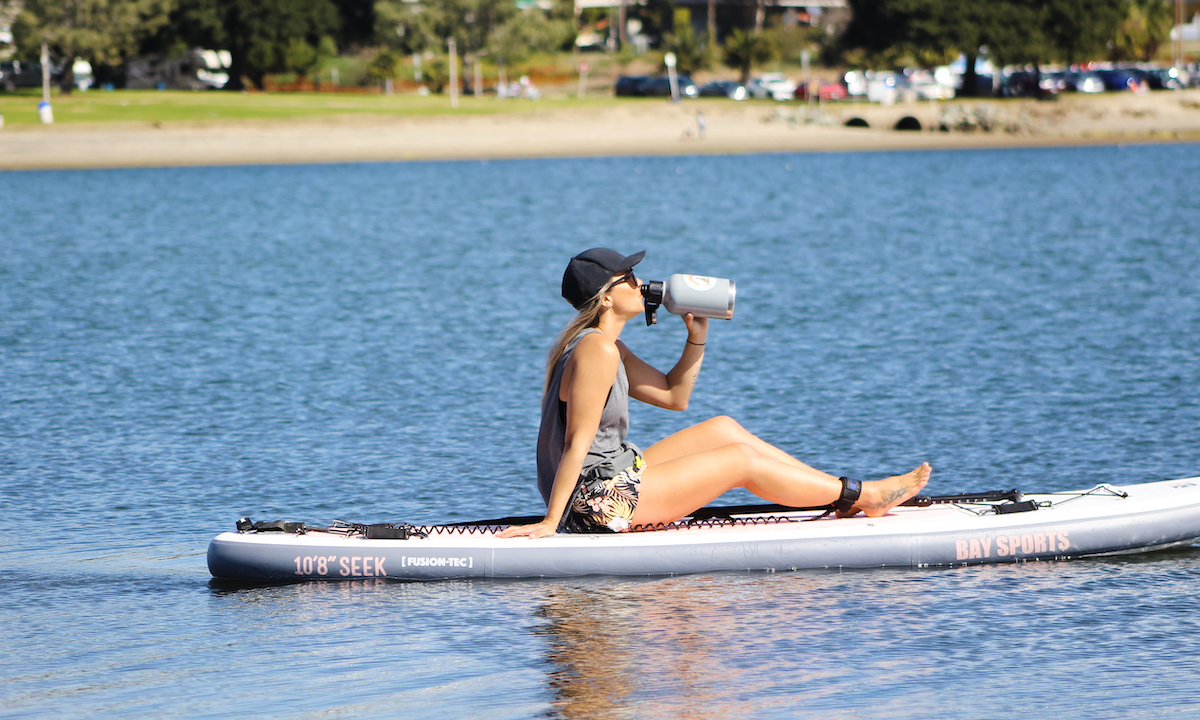 Photo © SupConnect
4. Coverage is the key.
Protecting your skin through sunscreen and other skincare products is not the only way to keep it moisturized and safe from the rays of the sun. It is completely your choice to wear a two-piece swimsuit although it is highly recommended to wear a rash guard if you're going to spend the whole day paddleboarding. This also increases your protection over skin cancer—especially if you go paddling regularly.
Make your paddle sessions chic with a boho hat and a pair of trendy sunglasses. Keeping a bandana at hand is also a good idea since you can repurpose it as a head and body cover or even a mat. Looking cute while safe from the sun? Yes, please!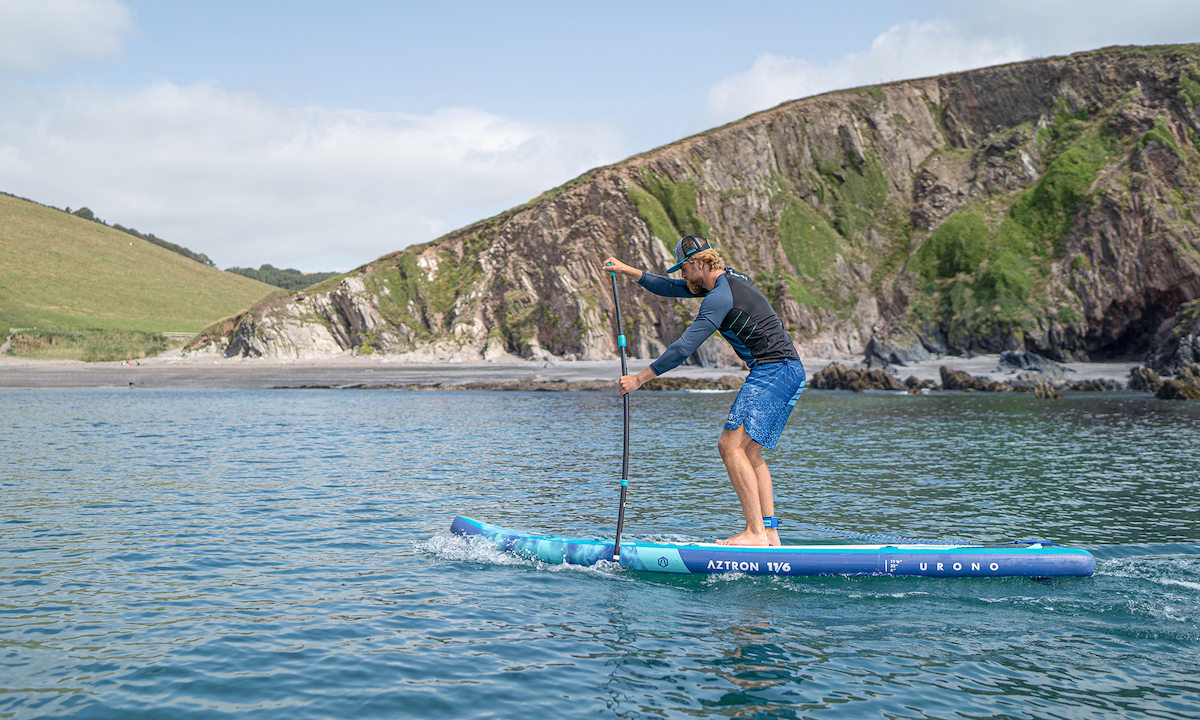 Photo courtesy: Aztron Sport
5. Practice skin aftercare.
The sun has already set and you've just paddled your last strokes of the day. Before relaxing and calling it a night, indulge your skin in gentle aftercare. Remove all the dirt and sweat that accumulated on your skin the whole day. Choose a gentle cleanser and re-apply your moisturizer to replenish all the dryness. Aloe vera and other cooling ingredients can also refresh your skin and comfort the burnt or red areas. Finish your aftercare with a good dab of vitamin-C serum and you're off to a good night's sleep!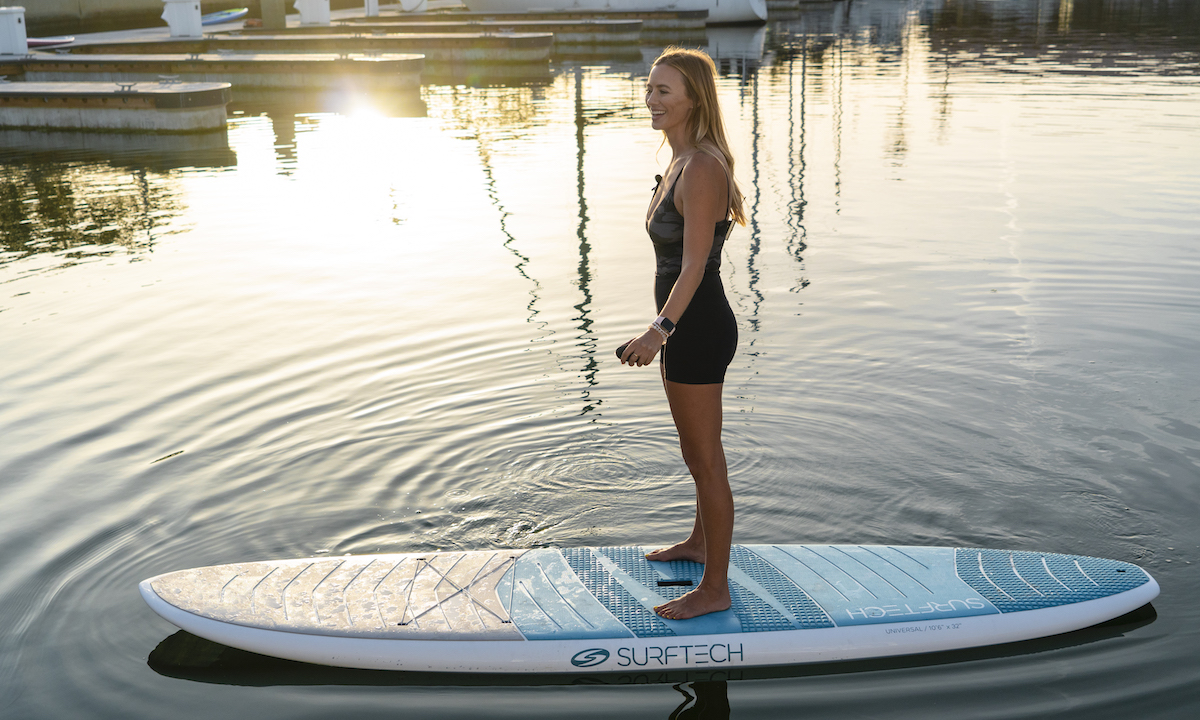 Photo courtesy: Surftech
Bottom line: Paddleboarding is more fun if you're safe from the sun. Standup paddle boarding is a fun exercise to keep your body and mind healthier. Just make sure that your beach bag is packed with the right skin essentials that can protect you from sun damage and other environmental factors that can affect your skin. Paddle safely!
For more SUP Tips, click HERE.
Last modified onThursday, 03 March 2022 11:50
Katie Pierce is a teacher-slash-writer who loves telling stories to an audience, whether it's bored adults in front of a computer screen or a bunch of hyperactive 4-year-olds. Writing keeps her sane (most of the time) and allows her to enjoy some quiet time in the evening before she walks into a room of screaming kids (all of whom she loves dearly) the next morning.
Email

This email address is being protected from spambots. You need JavaScript enabled to view it.