Winter Sunshine & SUP Surfing With Fiona Wylde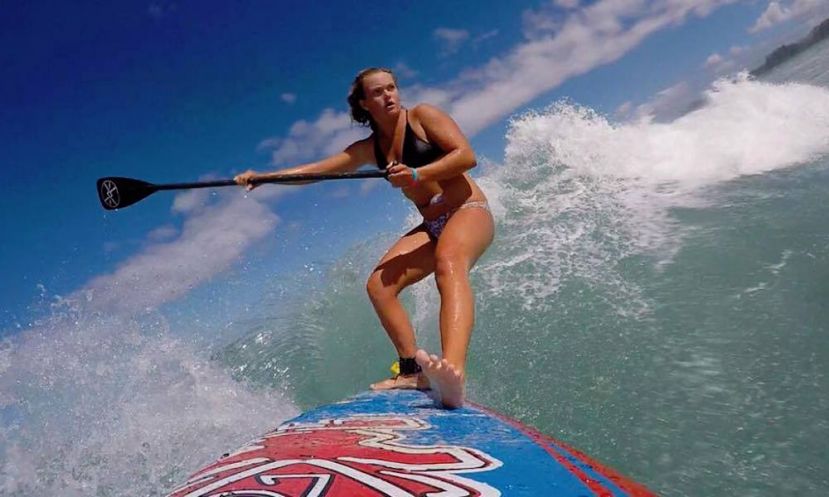 Fiona ripping in Maui.
MAUI, Hawaii - One of the most talented ladies in our sport has just released a new edit of her time spent on Maui, her home away from home. Starboard and Werner Paddles athlete Fiona Wylde is an amazing multi-sport athlete excelling in not only stand up paddle surfing and racing but she's also an incredibly talented wind surfer as well.
"Maui has been glistening as usual the last couple of months with waves and beautiful weather! These clips compile my favorite parts of being on Maui with my best friends" said Fiona. Watch and take note of this young rising star from Hood River, Oregon.
To see more SUP Surfing videos, click HERE.
Last modified onFriday, 05 February 2016 17:11

Hood River, Oregon - Fiona Wylde comes from the American capital of wind and kite surfing. So (no surprise!) she is into both of those sports. But more interestingly, she comes from one of the greatest kids SUP programs, hosted by Steve Gates, owner of Big Winds. Wylde's raw talent and discipline found a catalyst in that venue and group, catapulting her into the world stage and the top of the stand up paddle competitive scene. After graduation, she was diagnosed with Type 1 Diabetes. But that has not stopped her. Instead, Wylde is now becoming all the more of an inspiration for the millions of people who face that challenge while aiming to continue to live that outdoors athletic life.
Website: www.fionawylde.com/
Email

This email address is being protected from spambots. You need JavaScript enabled to view it.