Supconnect Pre-Show for Battle of the Paddle is Today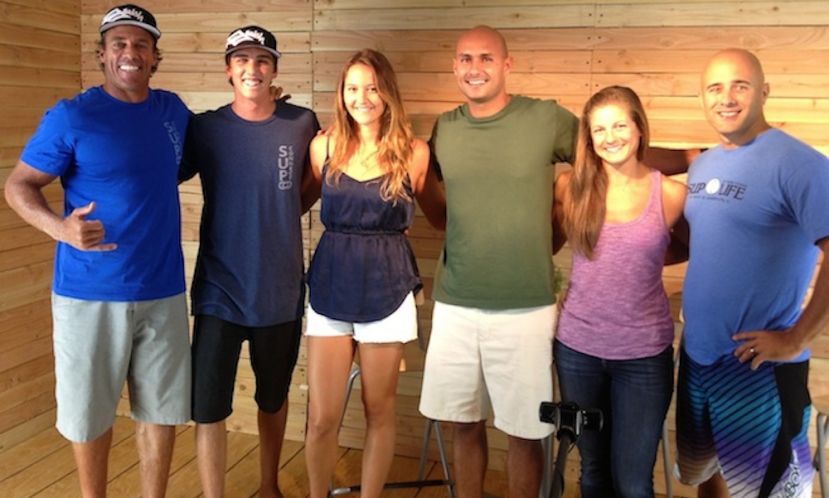 These were some of the athletes that shared with supconnect just before the 2012 pre-show. See the lineup for this year below.
SAN DIEGO, California - TODAY IS THE DAY! Supconnect is pleased and excited to bring all of you an exclusive #SupconnectLive Pre-Show Webcast to take a closer look at the Battle of the Paddle, its competitors and current stand up paddle buzz!
All the action beings this morning, Thursday September 26th, at 8:00 A.M. PST and airs until 1:00 P.M. PST. Join in and watch the real time broadcast right here at www.supconnect.com
We have an intense line up of athletes, event organizers, shapers and industry leaders who are some of the most knowledgeable paddlers in the world. They will be coming to you live to share thoughts, ideas, tips and insight about SUP and will also focus on what's about to take place in 2 days at Doheny Beach in Dana Point, California.
Please use the hashtag #SupconnectLive to communicate with us via twitter during the show with any comments or questions you might have. Watch the show here: www.supconnect.com
Battle of the Paddle Pre-Show Schedule / Anticipated Guests:
*the schedule has the potential to be altered due to the live nature of the show
8:00 A.M. - The Show Opens

8:15 A.M. - SUPIA (Stand Up Paddle Industry Association) with Kristin Thomas

9:00 A.M. - Boardworks Surf with Dave Boehne, Slater Trout, Anthony Vela, Brody Welte and Mike Tavares

9:30 A.M. - Glide SUP with Alex Mauer

10:00 A.M. - Experienced SUP Event Organizer Dan Van Dyck

10:30 A.M. - QuickBlade Paddles with Peter Bartl and Silvia Mecucci

11:00 A.M. - Starboard SUP with Matty Schweitzer, Zane Schweiter, Vanina Walsh, Tomo Murabayashi, Connor Baxter & Stew

12:00 P.M. - BIC SUP with Nikki Gregg, Eric Terrien, Patrice Remoiville and Julie Roach

12:30 P.M. - Starboard SUP with Sean Poynter

12:30 P.M. - YOLO Board with Jeff Archer and EJ Johnson

1:00 P.M. - The Show Closes
Supconnect would like to thank all of our Sponsors: Boardworks Surf, FCS SUP, Ocean Minded, Yolo Board, Pau Hana, BIC SUP, Glide SUP, SIC Maui, Slingshot, Starboard SUP, Ocean Rodeo and Turtle Bay Resort.
.
Last modified onWednesday, 24 June 2015 15:34
Email

This email address is being protected from spambots. You need JavaScript enabled to view it.