Supconnect Announces 2015 Editor's Choice Awards Winners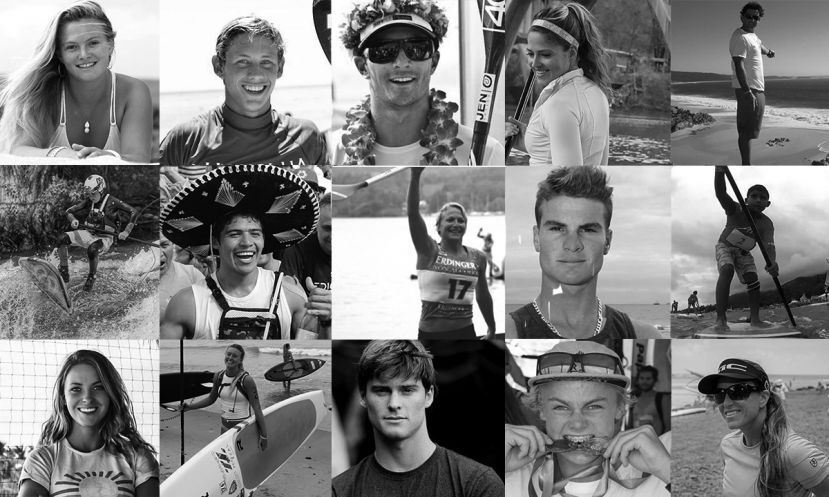 Supconnect Editor's Choice Awards 2015 Finalists.
SAN DIEGO, California - After two months of deliberations and intense evaluations we are pleased to announce the winners of the 2015 Supconnect Editor's Choice Awards. After nominating 30 or so men, women, groms and blogs per category, and an abundance of brands and shops in the stand up paddle industry we've finally narrowed down the extremely talented pool of nominees to the final chosen winners.
With over 42,000 interactions and over 23,000 unique viewers of the Awards it has been a very meticulous journey to get to this point. In following our criteria for choosing the winners (Ambassadorship, Involvement, Performance and Support), to help us decide the winners of these awards, we here at Supconnect go through an extremely rigorous process in selecting the winners. We consult and receive feedback from our advisory board, whose members are made up of those who are passionately involved in the sport of standup paddling and who have a unique take on the sport, we take into account the over 40,000 interactions with the Awards from fans and consumers, we add in our own feedback from our editorial board and we've also had extensive feedback and contact with retailers in the industry. We've had hundreds of back and forth emails, personal phone calls and meetings in person at events, trade shows and demos to get the best feedback possible that we can on our nominees. So without further ado, here are the winners for the 6th Annual 2015 Supconnect Editor's Choice Awards:
1. Danny Ching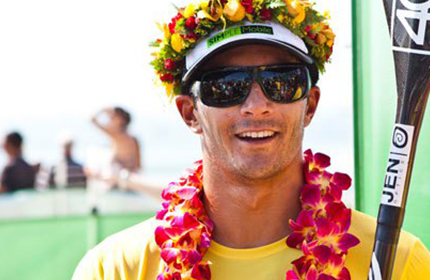 Continuously one of the best paddlers in the world.
2015 ISA World SUP Championships Gold Medalist.
Has his own SUP company, 404 where he sponsors and supports other athletes.
Hosts clinics.
2. Sean Poynter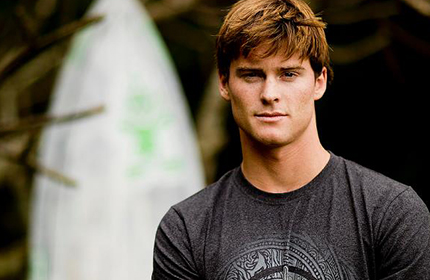 Top rated SUP surfer on the Stand Up World Tour.
Contributes to the sport with tutorials and lessons.
Heavily involved with the designs of sponsor Starboard SUP's surf boards.
Launching and hosting a SUP Surf retreat in Mexico.
3. Zane Schweitzer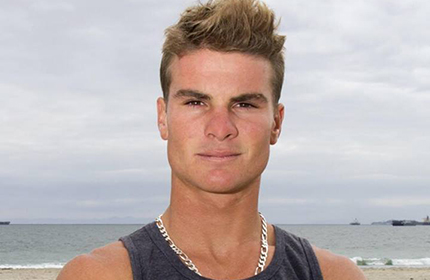 Top rated SUP Surfer and Racer on Stand Up World Tour/Series.
2015 Sapinus Pro Tahiti Champion.
Heavily involved and supports the world wide charity event Standup 4 a Cure.
4. Travis Grant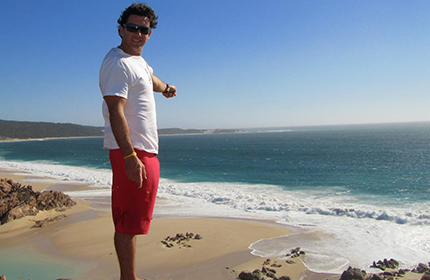 2015 Carolina Cup Champion.
2015 M2O Champion.
2015 Columbia Gorge Champion.
Well-rounded athlete with successful background in outrigger-canoe.
5. Bicho Jimenez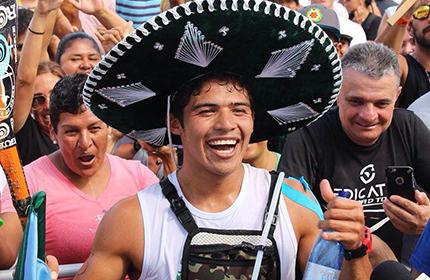 2015 ISA World SUP Championships Silver Medalist.
Heavily involved in the growth of SUP in Sayulita.
Involved and helps with Sayulita Junior SUP Team.
1. Fiona Wylde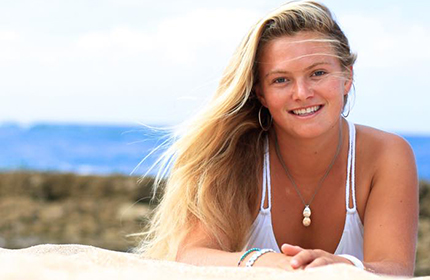 Top Ranked SUP Surfer/Racer.
2015 Female Master of the Ocean Champion
Only female to compete in the main event of the Men's Sunset Beach Pro.
Hosts youth clinics in hometown of Hood River, Oregon.
2. Jodelle Fitzwater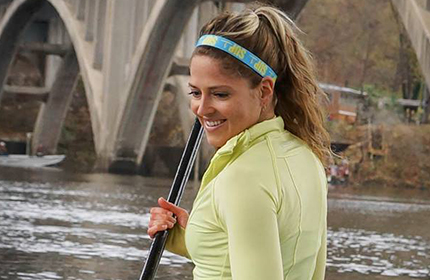 Certified yoga, pilates and nutrition coach.
Self-started business "Get Fit with Jodelle" where she helps others get fit.
Hosts clinics around the world.
Contributes to SUP publications including Supconnect and Standup Journal.
3. Shelby Taylor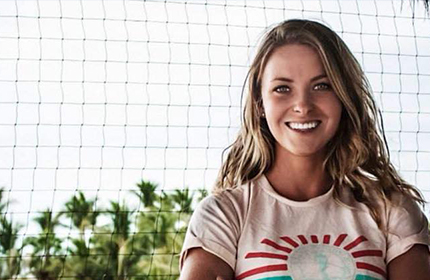 Leader and coach with Sayulita Junior SUP Team.
Contributor to SUP Publications.
Hosts clinics in hometown of Lexington, Kentucky and in Sayulita, Mexico.
Top-level SUP Racer.
4. Andrea Moller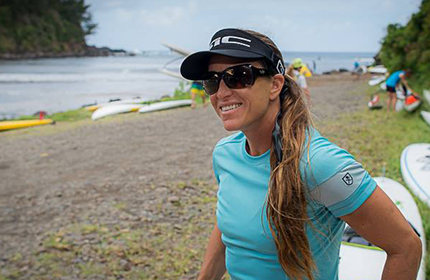 7x Olukai Champion
Won every major ocean race except M2O!
Founder of Paddle Imua and organizer of Paddle Imua race for special needs children and their families.
5. Sonni Honscheid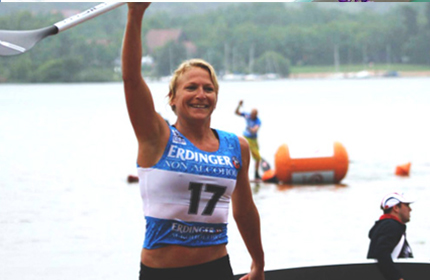 Top-ranked SUP racer.
2x M2O Champion.
Exceptional artist.
Hosts SUP Clinics around the world.
1. Noa Hopper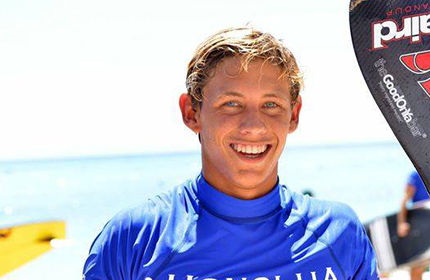 2015 Payette River Games Junior Champion.
Team competitor in 2015 M2O with Candice Appleby.
Member of the US Olympic Sprint Kayak and Canoe Jr. team.
Speaks Mandarin Chinese so that someday he can negotiate with China about saving sharks and also so he can speak fluently with SUP industry manufacturers.
2. Shae Foudy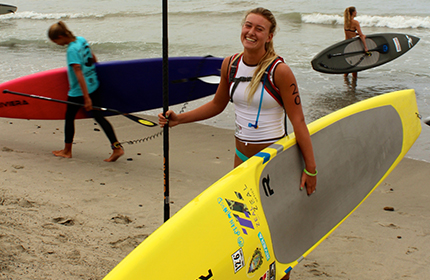 2015 Santa Monica Pier Paddleboard Race Overall Champ. (She beat Candice Appleby AND Annabel Anderson).
Attends and supports Standup for the Cure.
Member of the Paddle Academy.
3. Guilherme Cunha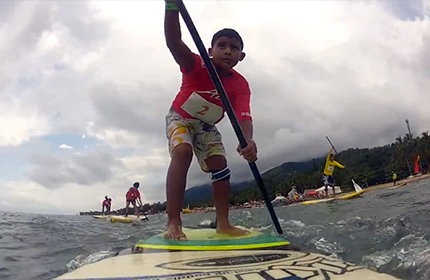 One of Brazil's best up and comers.
Top contender at SUP Fiesta.
Extremely talented SUP Racer with a bright future.
4. Miles Harvey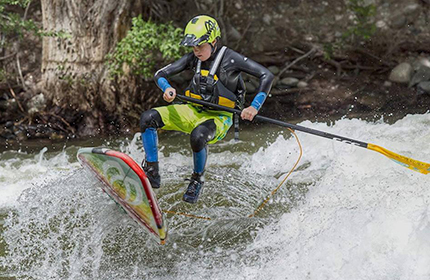 Whitewater SUP prodigy.
2015 Payette River Games 2nd place.
Positive attitude and excellent ambassador for the sport at only 13 years-old.
5. Ollie Houghton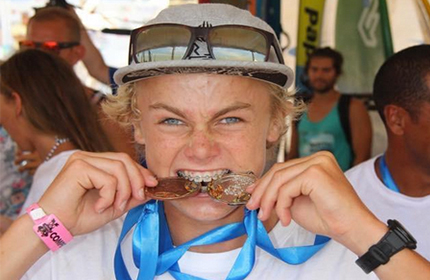 One of New Zealand's best up and comers.
A part of the 2015 Copper Medalist team of New Zealand at the 2015 ISA World SUP Championships.
Dreams of being the best standup paddle racer in New Zealand.
1. SIC Maui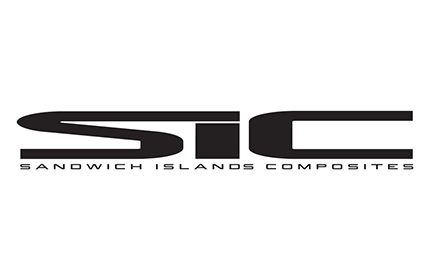 SIC "Sandwich Islands Composites" is the vision of master shaper/designer, Mark Raaphorst. SIC boards are inspired naturally by elite racing, but also from a lifetime of lessons learned. These lessons have led to a reputation for some of the fastest, smoothest gliding, most maneuverable boards in the world. SIC is also seen as an innovator whether it is in composite or hollow construction, its Active Steering System and its futuristic Standamaran™. Whether you are a seasoned pro in either open or flat water racing or the weekend surfer. Whether you are looking for better fitness, touring or just all-around fun; SIC has something for you.
2. Naish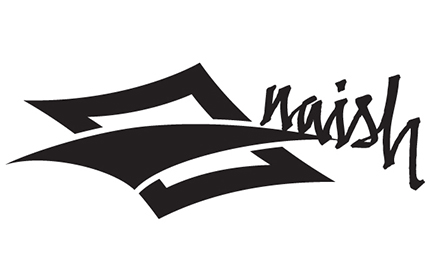 Based in Maui, Hawaii, Naish SUP was founded by champion waterman and windsurfer Robby Naish. Today, Naish is a leading force in windsurfing, kiteboarding, and stand up paddling. With multiple world championship titles in each sport and tens of thousands of sails, kites, and boards under our belt, Naish truly lives and breathes boardriding. Through innovative designs and engineering, state-of-the-art production techniques and advanced materials, Naish continues to push the envelope with industry leading boardriding products year after year. Naish delivers premium quality boardriding products that you can depend on session after session, day after day, for years to come.
3. Starboard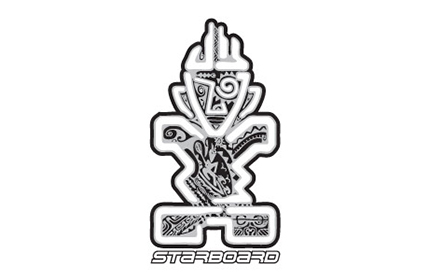 Starboard is one of the most globally known SUP companies in the world. Starboard was founded and created by Svein Rasmussen, a champion windsurfer, in 1994. Starboard SUP is one of the leading innovators of Stand Up Paddling, with some of the most comprehensive range of shapes and technology options! You will find many of the top athletes in the SUP space riding a Starboard SUP, whether it be World Champion SUP racer Connor Baxter, or SUP surfing Pros and Champions Izzi Gomez, Sean Poynter and Zane Schweitzer. Starboard has a wide array of products ranging from expert levels to beginner boards and everything in between.
4. Surftech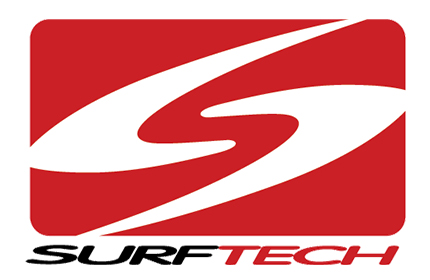 Surftech was founded over 25 years ago in the sleepy coastal town of Santa Cruz, California and has become a globally recognized brand. Surftech is part of a global community of surfers, paddlers, shapers, designers, and craftsman who are connected through surfing and paddling and the pursuit of perfection. They take pride in every board they make and celebrate the millions of waves around the world that have been ridden.
5. Riviera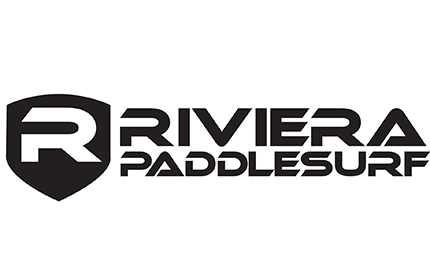 Riviera Paddlesurf was born from a family's love of SUP surfing. Established in coastal Southern California 2007 as the leading brand exclusive to creating Stand Up Paddle specific products only, Riviera Paddlesurf is still family owned and operated. Riviera Paddlesurf produces premier designs utilizing the newest technologies that bring together and inspire people to live adventure filled, healthy lifestyles. They provide the highest quality Stand Up Paddle boards. Whether you are a beginner, novice or expert, Riviera has a stand up paddleboard to suit your needs. Riviera Paddlesurf also manufactures Riviera SUP Paddles, Apparel, and Accessories.
1. Big Winds
Big Winds (Hood River, Oregon) was in 1987 and is one of the largest windsurfing, kiteboarding and stand up paddleboarding product and accessory stores in the United States. Their staff members are experienced players who are passionate about their sports and equipment and ready to offer expert advice. In addition to an enormous rental/demo fleet for all skill levels, their windsurfing and stand up paddleboarding school is one of the best in the Pacific Northwest and their lesson programs include kids camps, junior camps, and private and group lessons for men and women of all ages.
2. South Tahoe SUP
South Tahoe Standup Paddle (Lake Tahoe, California) is your source for SUP boards, accessories and rentals in Lake Tahoe. Founded in 2010 by the Brackett Family they've become Northern California and Nevada's premier flatwater standup paddle shop. They have a full line of boards, paddles and accessories from top brands such as Riviera Paddlesurf, 404, Lakeshore Paddleboard Company, Tahoe SUP, Flatwater Paddle Company and more. Whether you like to call it Standup Paddle, Paddleboarding or SUP, South Tahoe has the perfect equipment for all ages and abilities.
3. 101 Surf Sports
101 Surf Sports (San Rafael, California) is a full service Water Sports Sporting Goods Shop specializing in Stand Up Paddleboarding (SUP), Prone Paddleboarding, Windsurfing, Kiteboarding, Surfing, and Kayaking. They offer the San Francisco Bay Area a full range of lessons, gear rentals, board repair, kayak storage, stand up paddleboard storage, boat storage, and guided tours. They carry gear from the premium manufacturers including Naish, Starboard, Jimmy Lewis, NeilPryde, O'Neill, SUPreme, SIC Maui, Severne, Carve Designs, Dakine, NRS, Bark, Surftech, and Focus Hawaii.
4. Outpost of Holland
The Outpost of Holland (Holland, Michigan) continues to be one of the premier outdoor specialty stores in the country. Started in 1972, Rich and Lisa Mosher transformed an old Army and Navy Surplus business into a store that fits your lifestyle. Everything from men's and women's clothing, outerwear, and casual shoes to backpacks, stand up paddle boards, tents, and trail footwear can be found at The Outpost of Holland. The staff there continually strives to go above and beyond your expectations. They have built this business on their service and knowledge, and 40 years later, it is those qualities that continue to set them apart from other stores.
5. Colorado Kayak Supply
Colorado Kayak Supply (CKS) (Buena Vista, Colorado) the largest kayak and paddle sport specialty store in the Rockies. Located in the heart of Colorado, CKS is just minutes away from the Arkansas River and large mountain lakes. All the staff at CKS are paddlers and take pride in helping you with your equipment needs. They can help you prepare for your adventure, whether it is your first whitewater kayaking trip or a sea kayak expedition to an exotic destination. CKS carrys only the finest kayak and SUP gear and accessories, and only represent companies that stand behind their products.
1. SUP Racer
Chris Parker, the man behind the well-known blog SUP Racer, is a guy who is deeply involved in the SUP racing circuit worldwide. Parker travels the world and documents everything stand up paddle racing has to offer and gives his unique and inside take on athletes, events, the SUP industry and much more. http://www.supracer.com/
2. Distressed Mullet
Distressed Mullet is a blog created by John Beausang out of Wilmington, North Carolina. Beausang dedicates his blog to everything SUP. From surfing to racing and everything in-between, Beausang covers it all. http://distressedmullet.com/
3. Lina Augaitis Blog
Lina, originally from Ottawa, ON Canada now lives and trains in Vancouver BC Canada. Lina has established herself as one of the world's top female standup paddlers. On her blog, she gives her take and experiences from traveling, racing and her day-to-day life in stand up paddling. http://linaaugaitis.blogspot.com/
4. SUP Examiner
SUP Examiner™ was created by Matt Chebatoris and dedicates the Examiner to providing cutting edge news and reviews for the Stand Up Paddleboard community. The inspiration for SUP Examiner has evolved over time and builds upon the foundation of work by their writers as SUP Examiner contributors to a variety of publications in the action sports industry. http://supexaminer.com/
5. SUPClub Brasil
SUP Club Brasil is a Brazilian stand up paddle community with services, news, classifieds, interviews, contests, and more. http://supclub.waves.com.br/supclub/

Congratulations to all of the winners of the 6th Annual Supconnect Editor's Choice Awards. We couldn't be more pleased with the results and we hope you are too. Stay tuned for the Supconnect People's Choice Awards launching November 1, where you, the consumer, fan, brand, shop, whoever, gets to nominate your favorite athlete, brand, photo, etc. and the winners are chosen on vote count alone! More details to come soon!
Last modified onTuesday, 15 September 2015 16:25

Submit your news, events, and all SUP info, so we can keep promoting and driving the great lifestyle of stand up paddling, building its community, and introducing people to healthier living.
Website: supconnect.com
Email

This email address is being protected from spambots. You need JavaScript enabled to view it.