Stand Up Paddle Boarding Etiquette for Newbies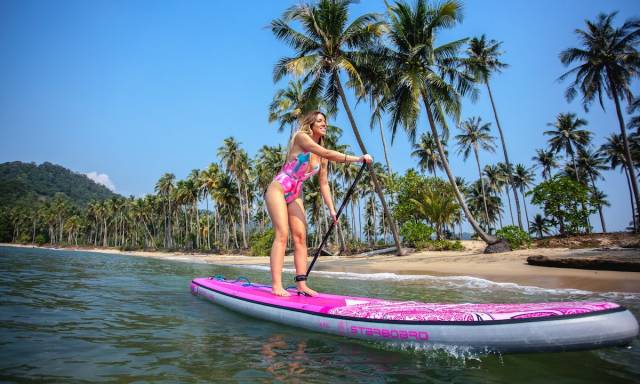 Photo courtesy: Starboard
Paddleboarding is a recreational water activity that's rapidly growing in popularity. In recent years, it's estimated that 23 million Americans have given it a go. It's the latest fitness trend, combining physical activity with a peaceful and tranquil float along the river, surrounded by beautiful nature while having fun with friends. However, many new paddleboarders can cause problems. Newbies may not be familiar with paddleboard etiquette and could end up blocking up the waterways, getting in the way of others, and causing a nuisance. Here are three ways that beginner paddleboarders can be sure to respect the etiquette and keep this activity enjoyable for all.
Do Your Part To Protect Marine Life
Whether you're going to a private or public beach to catch some waves, it's important to keep the beach clean and free of pollutants that may endanger other people or marine life. Paddleboarders must make it a habit to take their trash home, and use refillable water bottles instead of plastic bottles that could end up in the ocean. Using the right sunscreen is also a must, since research has found that sunscreens that contain octinoxate and oxybenzone can cause coral bleaching and even coral death. To protect your skin without harming marine life, use an eco-friendly and coral reef-safe sunscreen made from healthy and biodegradable ingredients. Brands such as Badger, Life Basics, Ao Organics Hawaii, and People4Ocean, among others, have created eco-friendly sunscreen that paddleboarders and other beach goers can use whenever they're out in the water.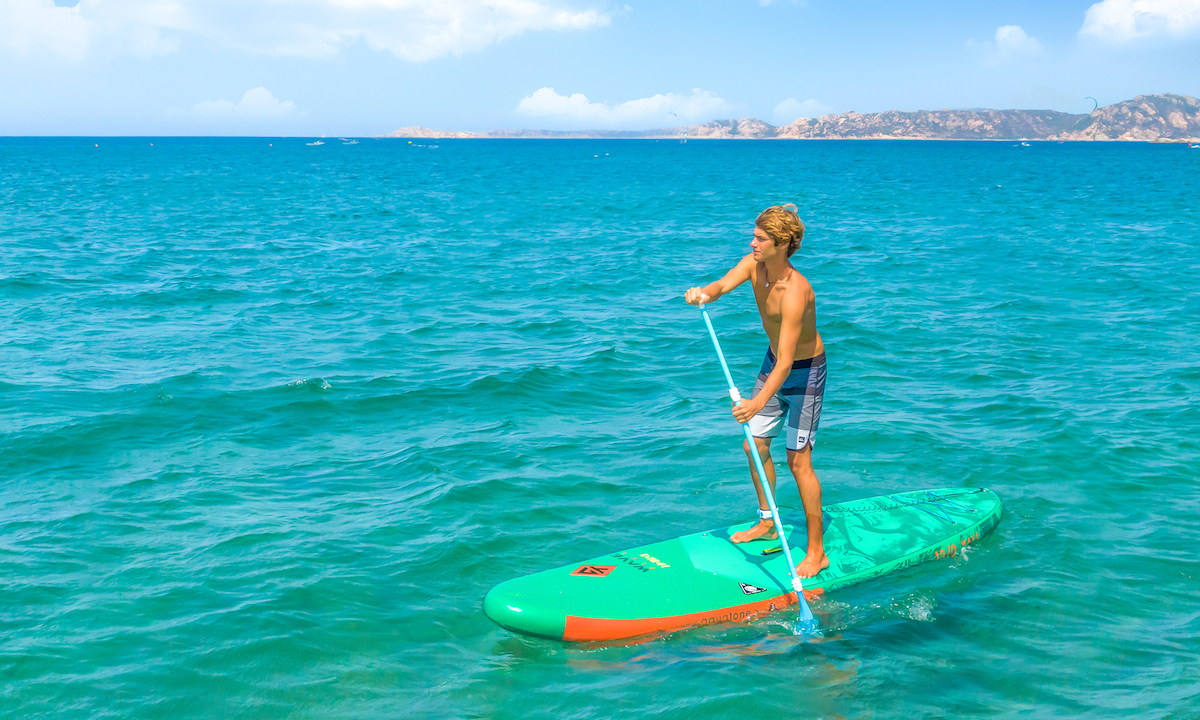 Photo courtesy: Aquatone
Keep Out of the Way
Newbie paddlers may find themselves straying towards others as they get used to their board and paddling it so keeping a good distance between you and other paddlers is something to keep in mind. The more space between you and other paddlers, the more unlikely it will be to collide with them and knock them, or yourself, into the water. If you're going straight into the surf without much experience your likelihood of colliding with other surfers in the lineup increases drastically. With this in mind, try finding a wave that is uncrowded so you can learn the ropes without the risk of injuring yourself or others. Additionally, if you're paddling in the harbor, lake or open ocean where boats are present, one important thing to remember is to stay clear of any boat lanes. That means practicing good boat ramp etiquette, making sure to give boats the space they need to enter the water and begin their journey and also abiding by designated paddling areas when applicable. Recreational boating accidents have been going up in recent years with over 5000 occurring each year. It's important not to become the cause of one.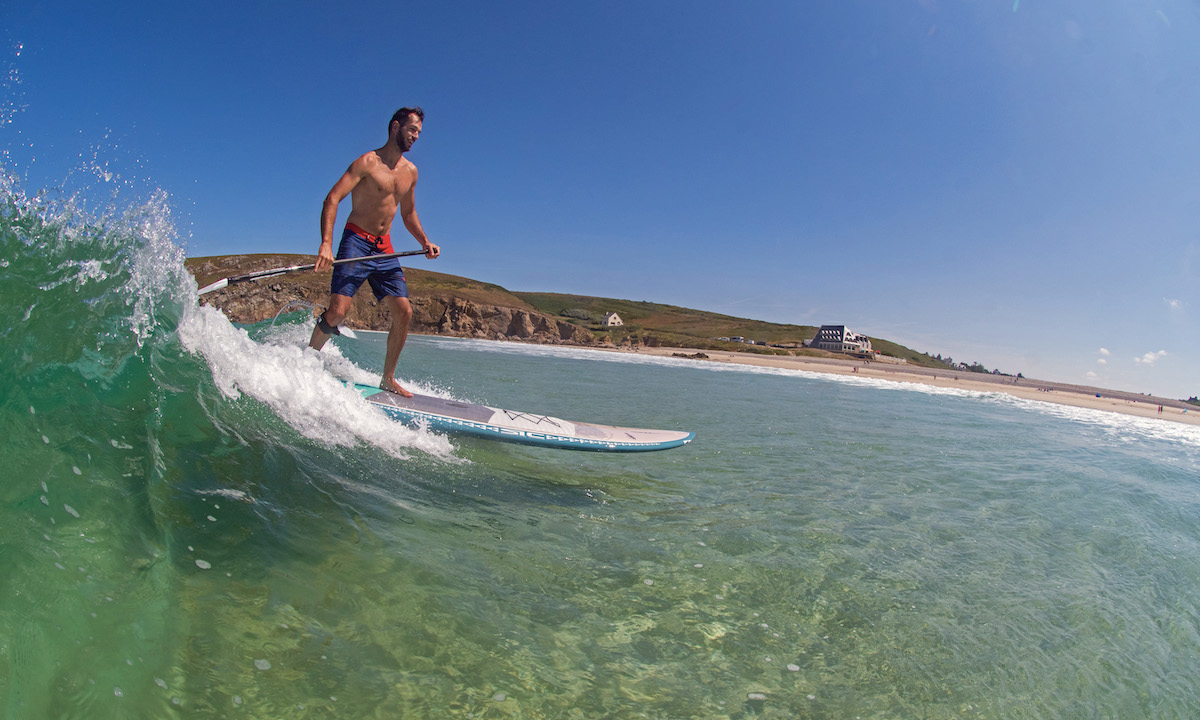 Photo courtesy: SIC Maui
Help Those in Need
Paddleboard etiquette is much like etiquette in other walks of life. If a paddleboarder sees someone in trouble, then they should help them out. This helps to create a paddleboard community centered around kindness and fellowship. Anyone would want a helping hand if they fell in so they should also make sure to offer the same to their fellow paddleboarders. Always remember you cannot help someone else if you do not feel safe and confident yourself.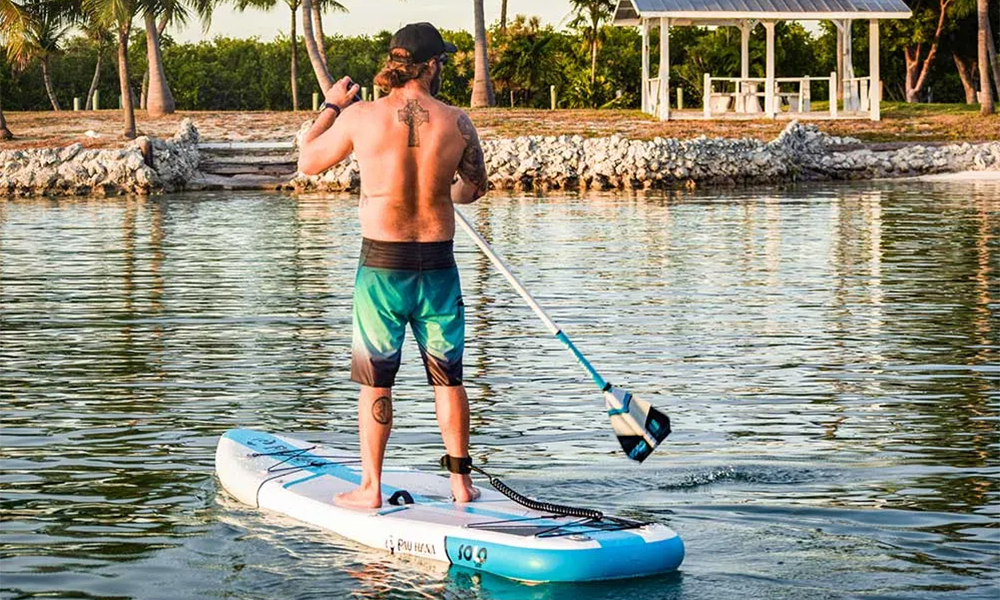 Photo courtesy: Pau Hana Surf Supply
Anyone taking up paddleboarding should take pride in their decision. This is a fun and safe way to build strength, balance, and overall fitness. However, it's also important to bear in mind the respect, courtesy, and etiquette expected on the water. Swimmers, kayakers, boaters, and other paddleboarders all need their space. To ensure the enjoyment of everyone on the waterways, newbie paddleboarders should follow the advice above. They need to use their leash, keep out of the way of others, and help those in need. If everyone did this, many accidents would be prevented and paddleboarding will remain a safe and fun activity for all.
For more SUP tips, click HERE.
Last modified onTuesday, 06 June 2023 12:15

Jennifer Dawson is an experience freelance writer who specializes in food and nutrition. Working in fitness marketing previously gave her a good feel for the industry and since going freelance she has been able to explore her preferred topic areas such as diet, nutrition and food. Outside of work, Jen enjoys traveling, swimming and spending time with her young family.
Email

This email address is being protected from spambots. You need JavaScript enabled to view it.