5 Tips For Stand Up Paddling In Winter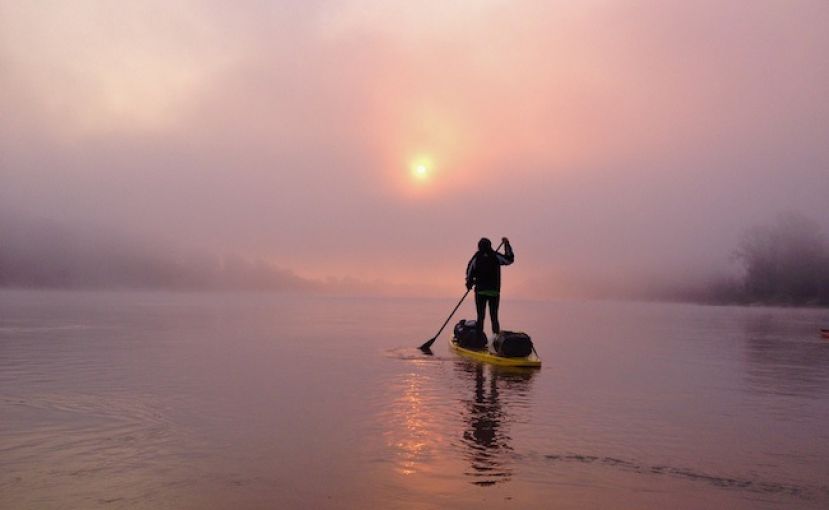 Image: Ness Knight
SAN DIEGO, California - As the weather starts to cool down, we need to change our approach to get the most out of paddle boarding - after all, some of the most beautiful conditions arise in the chillier winter months. Earlier this year we shared some insights from Ocean Rodeo about their range of dry suits for tackling winter in extreme destinations, like Vancouver and Alaska, but today we're going to look at a 5 ways to stay warm and safe when paddling in a more temperate winter climate that still cools down, but doesn't freeze.
 5. Know your Elements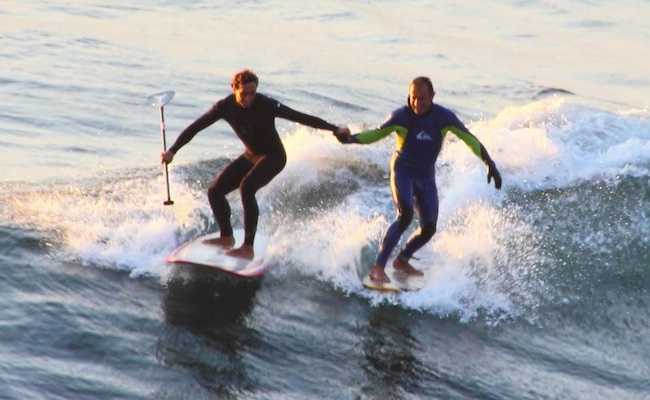 Image: Guenter Janda
All paddlers should be in tune with the weather, water temperature and outlook. These elements are as important to flat water paddlers as they are to people who live on the coast. A bad wind chill can make a sunny paddle feel like you're touring Alaska, while serious wind can make the water choppy - and that much easier to fall in. If you're going for a long paddle on a bright and sunny morning in the middle of winter, be aware of any storms, increase in wind speed or rise in the swell forecasted. A rash guard and boardshorts might be a great idea for the most calm part of the day, but it's no fun getting stuck out there with the wrong equipment. This is how accidents are avoided - by being prepared. Hypothermia is no joke. Also, if you're paddling in conditions cold enough for it to be a concern, don't take unnecessary risks by going for a long paddle by yourself. 
4. Heads, Fingers, Toes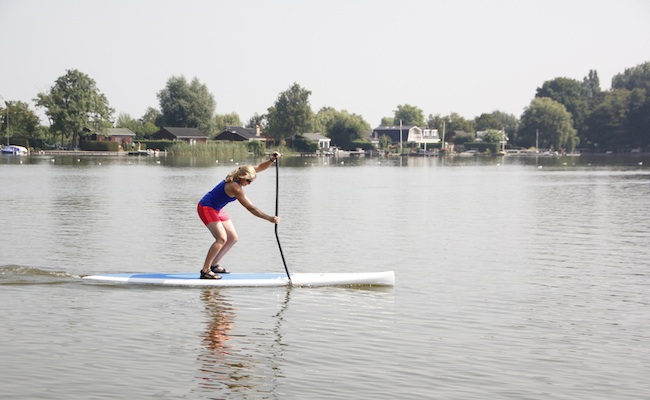 Jenneke Smits keeping those toetsies protected
You lose the most heat through head, feet and hands, so be sure to keep them warm if you're going for a paddle when it's chilly. For urban, touring and flat water paddlers, you should consider wearing a beanie, some gloves and footwear. A good pair of booties are a godsend when the ground is freezing cold early in the morning - especially when you accidentally stub a toe walking down to the water. SUP surfers in regions where the water and wind chill are icy in winter should invest in a hoodie, glovies and booties again. The action of paddling does wonders for warming your body up, but those three points of contact always take a beating when it's colder.  

3. Be Prepared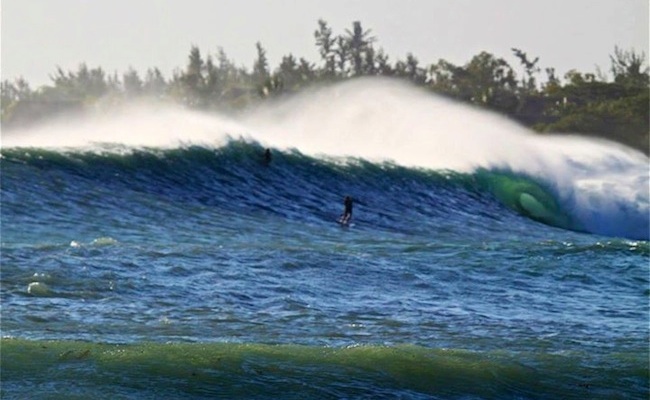 Bryn James and Tom Hartmann - Tamarin Bay, Mauritius (21-08-13) Photo Credit: Paolo Dammassa
If you're going for an early paddle when the air has that winter bite to it and the water, make sure you hang your wetsuit or rash guard up the night before. This is more of a comfort tip, but it'll go a long way when you're trying to push yourself into a sopping wetsuit. Post session preparation is another important factor - a thermos full of coffee or hot chocolate goes down singing hymns when your fingers are frozen stiff.

2. Less Is (Generally) More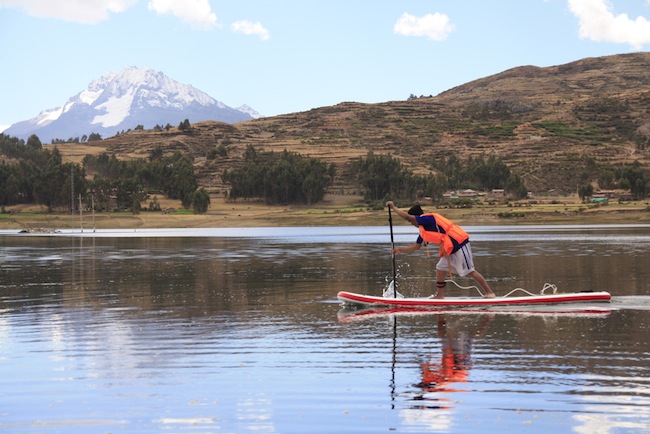 Image by Alvaro Nadramia - paddling in shorts when there is ice on the mountains
Inland Paddlers
If you live in a city like Austin or Nashville, where the winter conditions don't freeze over, you don't need to wear a full wetsuit. If the windchill is bad enough to warrant a suit, look for something in the 2 to 3 mm range that'll cover your skin but won't suffocate you when the sun comes out - paddling in a 4mm wetsuit on a day when the sun is shining feels like running with mohair sweatpants after a while. Rather wear less neoprene and a life jacket, which will help you if you fall - if the water is that cold, you'll get back on and paddling again fast enough to warm up without needing a thick wetsuit.   
Coastal Paddlers
For stand up surfers, the need for a thicker wetsuit boils down to three factors: how well you can surf, how big the waves are and how warm it is outside. If the water is freezing cold, but there's no wind outside and the waves are one foot, don't wear a 4 ml full suit if you're not planning to spend time in the water. It's good to be prepared for falling in (nobody wants to be in freezing water wearing baggies), but don't over insulate and ruin your surf because of over heating.
1. Know Where To Go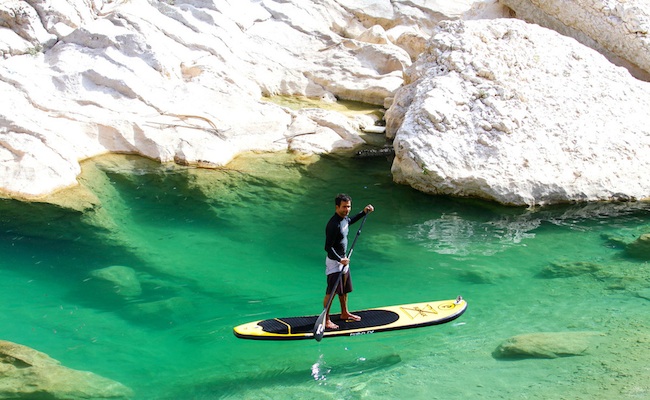 Wadi Al Shab, an incredible place in Oman for a paddle. SUP Athlete: Marco Polo Photography: Daniel Sydow Arena
In many ways, winter is an opportunity to figure out new spots to paddle. Your local beach might pick up too much swell, or your favorite lake may get windswept on a regular basis, so treat the new season as an opportunity to explore. Go find that secluded, sunny place where its sheltered from the wind and uncrowded.  
© Copyrighted & Exclusive SupConnect.com Content.
Last modified onSaturday, 24 January 2015 14:56

Submit your news, events, and all SUP info, so we can keep promoting and driving the great lifestyle of stand up paddling, building its community, and introducing people to healthier living.
Website: supconnect.com
Email

This email address is being protected from spambots. You need JavaScript enabled to view it.