How To Protect Our Beaches & Waterways: The One Piece Plan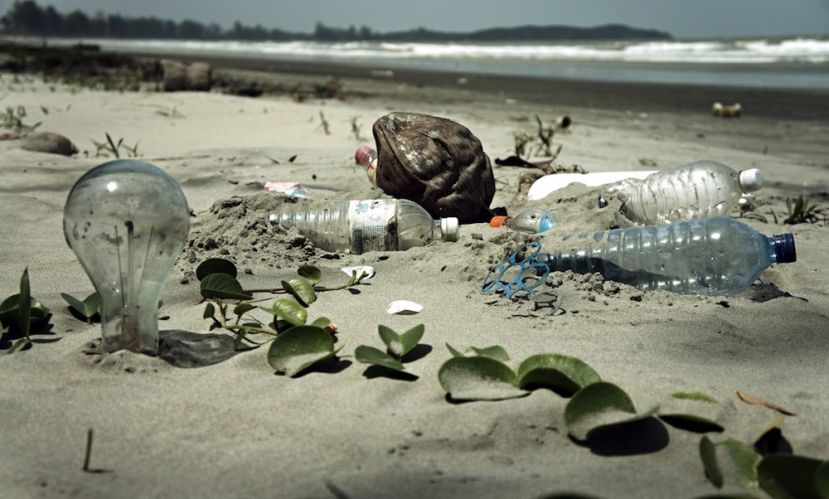 The One Piece Plan is an action-based movement with an agenda to clean up our beaches and waterways.
If we each make a commitment to pick up one piece of trash every time we hit the shoreline, we can make a tremendous difference. Sometimes, the way we look at something is more important than simply seeing it. Viewpoints impact our perception and actions.
I used to be the environmental department at a civil engineering firm, and when there wasn't any environmental stuff to be done, I worked with the engineers, planners, surveyors, or construction inspectors. One day, a co-worker recruited me to assist him in inspecting newly-cast concrete curbs, but he warned me that I would "never look at a curb the same way again." He was right, because to this day I don't just see curbs. I see cracks that should be fixed. I notice features that shouldn't be there - things that should be corrected. I see shoreline trash the same way now, and so I've decided to pick up at least one piece each time I visit the waterfront. There's always something waiting for me. I just need to look.
Moonlight plays on the ocean
Drifting sands measure time
But there's something
that just ain't right
just above the waterline
From trickle to torrent
the problem remains
Wherever there's water
it's defiled the same
Flotsam or jetsam, no matter the source
drifting unclaimed degrades
into un-natural substrates and other things
no fauna or flora made
Who may eat that small piece of plastic
and accrue just enough to die?
Who might suffer a withering exit
just because I just walked by?
Raging or placid
Inland or coast
By stream, lake, river or sea
There's shore-side trash sitting out there
waiting for you or me
Who would stand silent and watch one piece discarded?
Who, un-moved, would watch it drift by?
Who will pursue it, wherever it settles
Who'll retrieve it, one piece at a time?
Lead by example, work without shame
Humble pride becomes easy to swallow
Become more than odd in blind-sided eyes
For your actions may lead them to follow
Don't be afraid to get your hands dirty
Honest work often does
Just remember, it all comes out in the wash
When you work for a worthwhile cause
The more we seek answers to gigantic problems
it seems more and more that we find
The only way most things are ever accomplished
is one little piece at a time
How much trash do you see when paddling?
Recently, I picked up a piece of plastic from the sand on my way up from the beach, and carried it to a trash can. A guy sitting on the walkway rail said. "Yeah, somebody's gotta do it." I demonstrated my conversational brilliance by just sort of grunting, but what I should have said is, "Actually, everybody does."
Where do you fit in to The One Piece Plan?
As the oceans bridge our continents, so water bridges humanity, transcending geographic and geopolitical lines and connecting us to one another. Water-related activities carry with them a responsibility to respect, protect and enhance our planet's water bodies.
This is an action-based movement with an agenda but no set schedule. Do what you can when you can. One Piece, one action, or one decision. Every little bit adds up and moves us in the right direction. Picking up shoreline trash is just a first step. Go get it.
To learn more about the One Piece Plan, visit their Facebook Page.
Last modified onWednesday, 25 February 2015 09:11