Jan. Surf Expo 2013 Displays Some New SUP Gear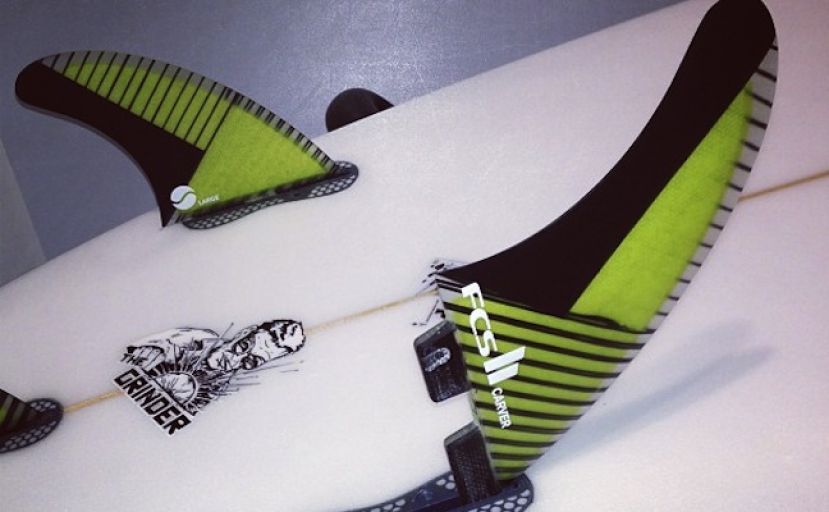 FCS Key Less Fins were introduced at the January Surf Expo, 2013
ORLANDO, Florida - Just one week ago Surf Expo was going crazy! Manufacturers and and retailers from all over the world came together to show and tell what's in store for the this upcoming Stand Up Paddle year!
Without going into to much detail here is a quick glimpse of just a few of the hottest items on display:
1. FCS SUP was all the buzz with its new key less fin system! Riders simply pop the fins in and out and can have the peace of mind that the system has been tested for over a year by WCT team riders.
2. Tahoe SUP presented a beautiful new inflatable board called the Alpine Explorer with a center chamber for stiffness! This is a very exciting board and many were stoked to see it.
3. Suplove SUP displayed two new boards. There was a new surf and a new touring model with dark wood that are sure to catch the attention of many!
These are just a few items that really caught on at the expo, however there were many, many more incredible boards and outstanding items that will help make 2013 the best SUP year yet!
Stay in sync for SupConnect gear reviews coming your way all year long!
What did you hear the most about from Surf Expo?
.
Last modified onThursday, 13 August 2015 17:30
Email

This email address is being protected from spambots. You need JavaScript enabled to view it.