Sweden Emerges As A Leader of Nordic SUP Culture
Malmö Ocean Race, photo by Yahnny Adolfo San Luis
Words & Photos Courtesy Yahnny Adolfo San Luis
SIBBARP, Sweden - The Malmö Ocean Race brought elite and junior athletes for a weekend of racing on June 4 - 5, 2022 against the scenic backdrop of sailboats, vibrant sunshine, pristine water conditions, and the iconic Øresund Bridge connecting the south of Sweden to Denmark. It is one of seven races in the Svenska SUP Race Serien.
Denmark usually stands in the spotlight next to its Nordic neighbor. However, the field had a turnout of Sweden's best athletes firing up both the technical and distance courses. Juniors also created a buzz. This should not be ignored when considering the next generation of SUP superstars in the Nordics.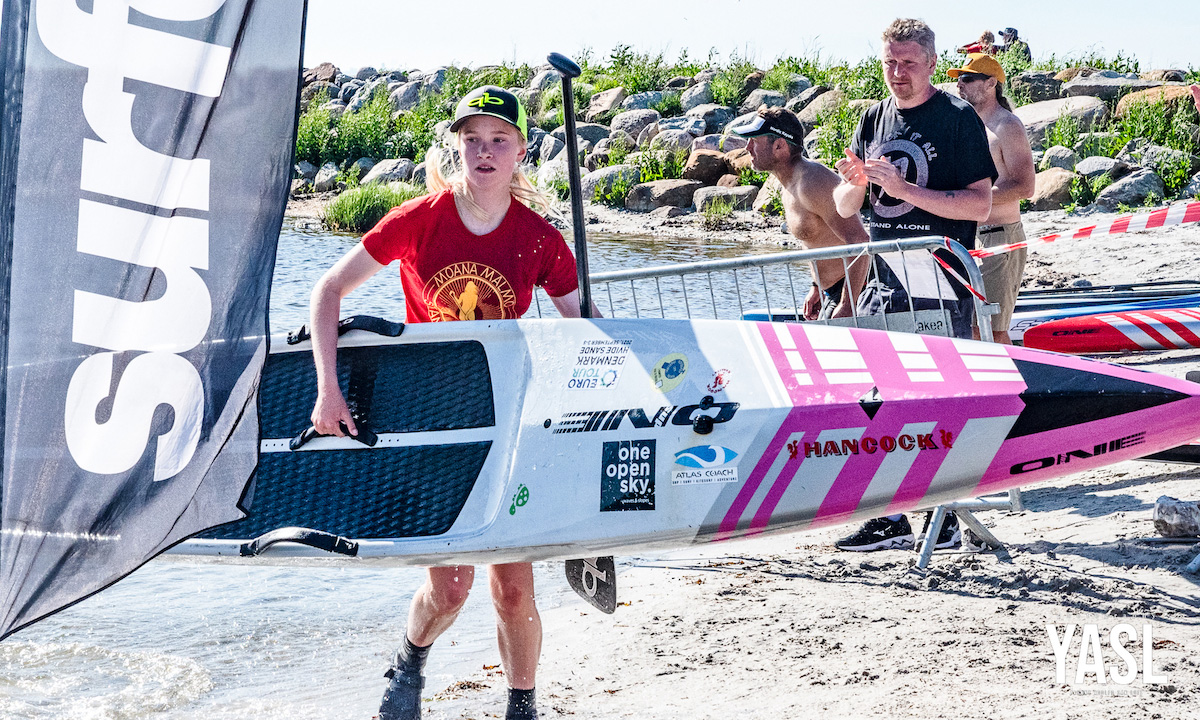 Alma Haaning Brenøe racing in the U18 heat, photo by Yahnny Adolfo San Luis
NSP team rider, Patrick "Paddy" Boyum, was the race director. He holds an impressive record for having solo paddled 260 miles across Sweden from the Baltic Sea on the east to Skagerrak on the west. Yster, Sweden's signature high-performance SUP brand, was one of the named sponsors for this local race with international potential.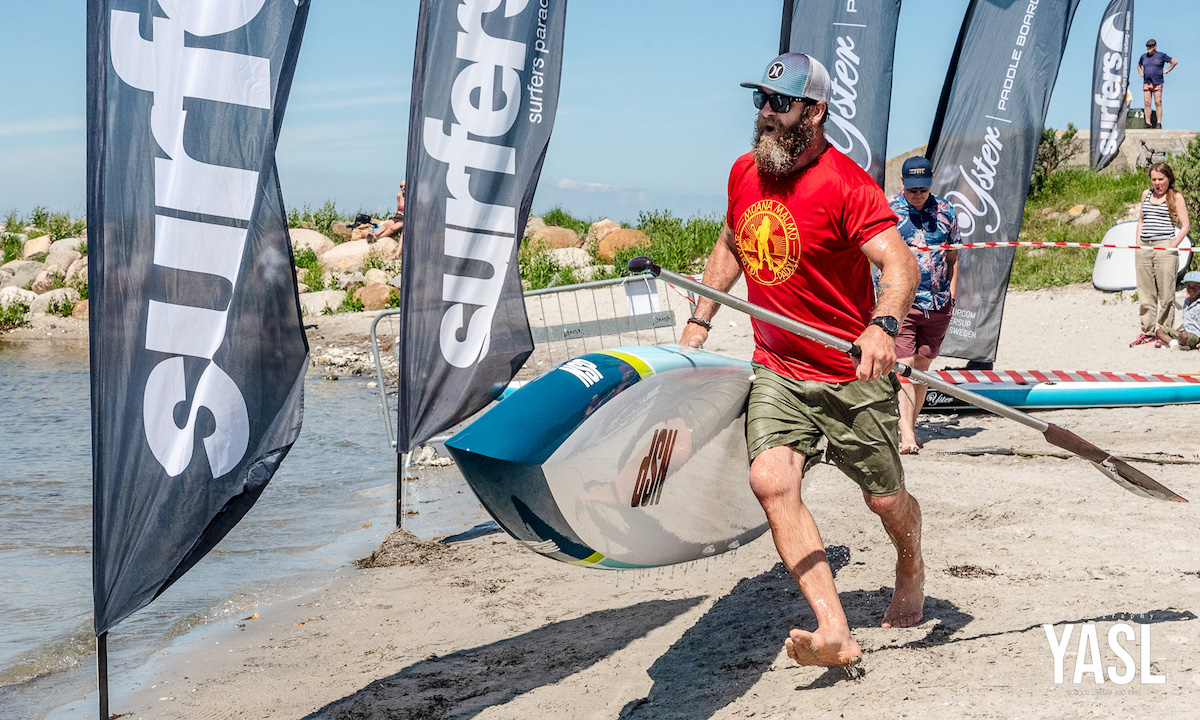 Patrick "Paddy" Boyum, race director and NSP team rider, photo by Yahnny Adolfo San Luis
Athletes such as multi-Olympian athlete and coach Martin Hunter and all-around competitive paddler Jenny Larsson both raced on the Yster Naked Carbon, the winningest board used by Yster athlete Maya Persson at the Swedish SUP Championships in 2019 where she won three gold medals. Look out for the Yster ISUP 17'3 "x 26" Linear in this year's Yukon 1000, the world's longest SUP race. This model was also used while photographing Malmö Ocean Race - another testament to its reliability, performance, and stability.
Photo (left) Martin Hunter. / Photo (right) Vera Lindmark. | Photos: Yahnny Adolfo San Luis
Malmö Ocean Race Final Results
Elite Distance 15.5 km
W - Vera Lindmark
M - Asger Wohlert Smidt
U18 Distance 4 km
W - Alma Haaning Brenøe
Elite Beach Race
W - Neith Åstradsson
M - Asger Wohlert Smidt
U18 Beach Race
W - Alma Haaning Brenøe
M - Lucas Boyum
Elite SUPersprint 200 m
W - Neith Åstradsson
M - Marcus Tronét
U18 SUPersprint 100 m
W - Milly Jiachen
M - Lucas Boyum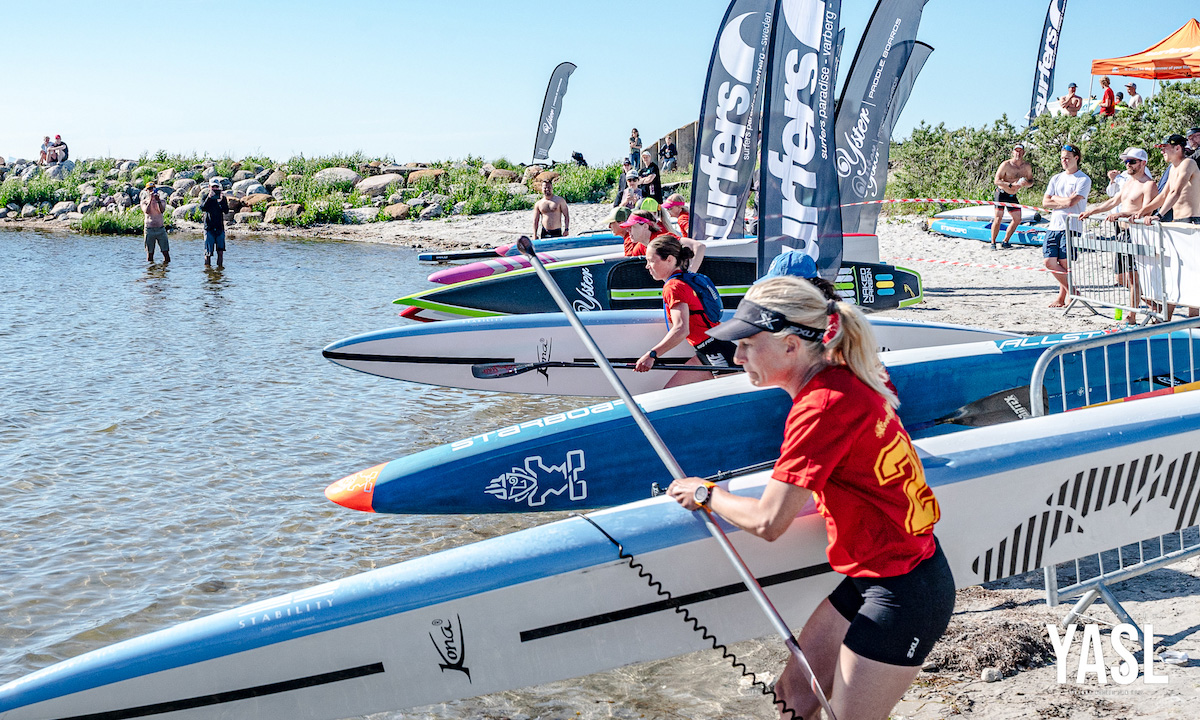 Women's elite heat at Malmö Ocean Race, photo by Yahnny Adolfo San Luis
Upcoming Race: Svenska SUP Race Serien
The next big race in the Svenska SUP Race Serien is Skrea Strand Paddle Race on August 13 -14, 2022 which will host the Swedish Championships for technical and long-distance categories. Athletes have already confirmed their entries from Norway, Denmark, the United Kingdom, and the Czech Republic.
Sweden is recognized for churning out some of the world's best winter sports athletes. With emerging development programs for juniors and the growing interest in structured clinics, Sweden is also setting the stage for the legacy of elite and recreational paddlers who have applied the crossover benefits with sports such as skiing.
Creating an inclusive environment with club-sponsored events and clinics further increases the growing interest in SUP. Additional support from local businesses such as paddling and events promoter, Nomado, has organized world-class training clinics this year with 7x German Champion Tanja Ecker including novice and advanced programs, and 4x World Champion Michael Booth in September in time for Sweden's national team to fine-tune for the ICF World Championships in Gydnia, Poland.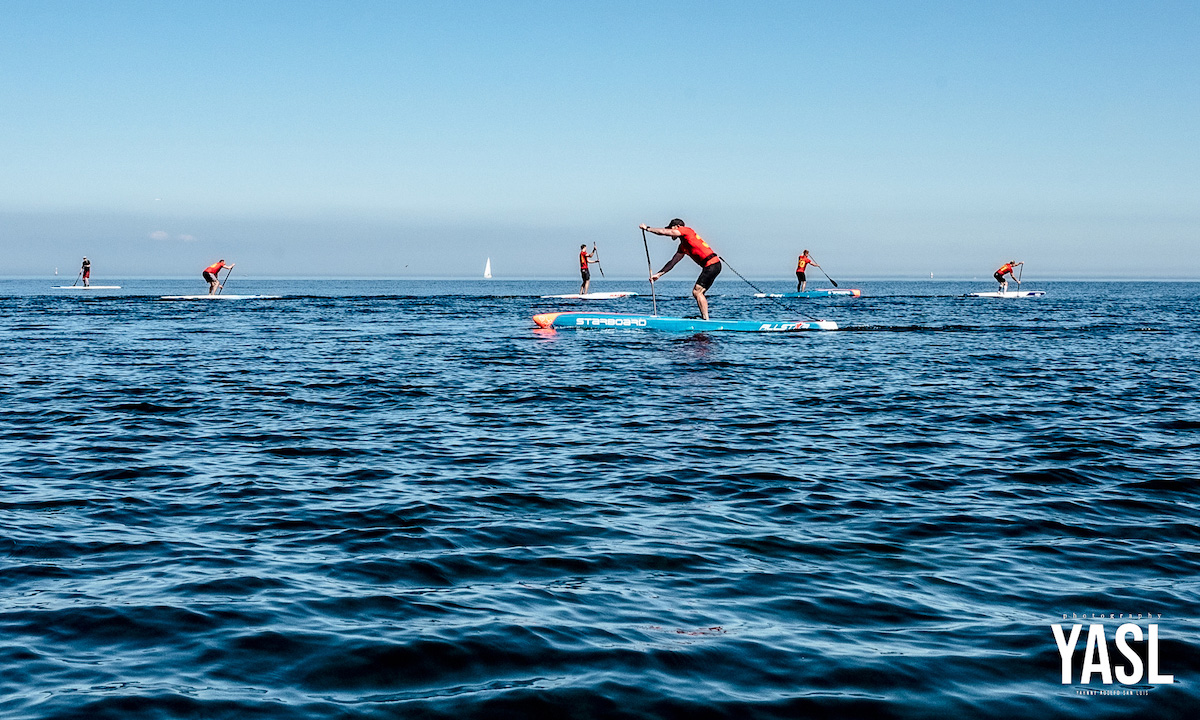 Malmö Ocean Race, photo by Yahnny Adolfo San Luis
Additional to racing, Sweden's SUP culture is expanding into day tours, SUP yoga, downwinding, and corporate events. As the world is slowly opening up, Sweden has great potential as an inbound destination for these activities, already catching the attention of professional travel groups such as US-based Fora Travel. With its varied landscape, an immense variety of waterways, and an archipelago that consists of the most islands in the world, event organizations recognize the potential to set up high-profile SUP festivals that can attract thousands to Stockholm for a weekend-long festival.
For more SUP race news, click HERE.
Last modified onTuesday, 14 June 2022 14:33
Website: https://yahnnysanluis.com/
Email

This email address is being protected from spambots. You need JavaScript enabled to view it.