2022 Supconnect Awards Winners Announced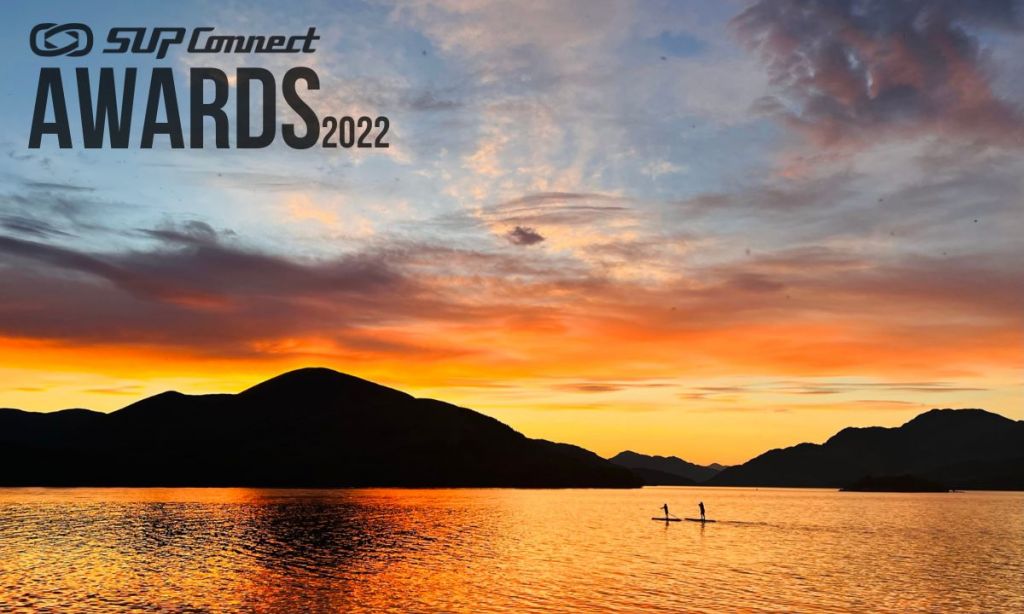 SAN DIEGO, California - After more than six weeks of deliberations and intense evaluations we are pleased to announce the winners of the 2022 Supconnect Awards. After nominating 30 or so men, women, groms and blogs per category, and an abundance of brands and shops in the stand up paddle industry we've finally narrowed down the extremely talented pool of nominees to the final chosen winners.
With over 48,000 views and more than 29,000 interactions of the Awards it has been a very meticulous journey to get to this point. In following our criteria for choosing the winners (Ambassadorship, Involvement, Performance and Support), to help us decide the winners of these awards, we here at Supconnect go through an extremely rigorous process in selecting the winners. We consult and receive feedback from our advisory board, whose members are made up of those who are passionately involved in the sport of standup paddling and who have a unique take on the sport, we take into account the many thousands of interactions with the Awards from fans and consumers, we add in our own feedback from our editorial board and we've also had extensive feedback and contact with brands and retailers in the industry. We've had hundreds of back and forth emails and personal phone calls to get the best feedback possible that we can on our nominees. So without further ado, here are the winners for the 13th Annual Supconnect Awards:
1. Brendon Prince

In late 2021, 48-year-old Brendon Prince of the UK became the first person to ever SUP around mainland UK. If that wasn't a feat in of itself, he did it all to highlight the importance of water safety. Brendon's circumnavigation took 141 days and in total he paddled 2,500 miles. What a guy! There's even a film that was made highlighting this accomplishment - a must watch if you ask us. When not paddling you'll find Brendon manning the lifeguard tower at his local beaches and spending time with his family. Brendon has been a strong advocate for water safety and is working on creating the world's first playable water safety app. Brendon's dedication and mission earn him 2022's Man of the Year award.
2. Casper Steinfath

Casper Steinfath (Cold Hawaii, Denmark) is the viking of the sport, having come from a frigid cold country to become one of the most respected names in SUP. He has earned nearly every single title in Europe and is widely considered the greatest European paddler, if not at least one of them. Aside from his life as a competitive athlete, Steinfath is the Vice President for the ISA (International Surfing Association), which represents the sport in the eyes of the Olympic Committee, considering possible new inclusions of sports into the Olympic Games. In the past year, Steinfath has kept busy by organizing the 3rd annual Midsummer Viking Challenge Relay Race which is a 24-hour marathon relay race that also gives back to a local rehabilitation center for Denmark. And to top it all off, this past Spring Steinfath became the first to circumnavigate Denmark from his SUP, a feat which took 54 days and 1,450 kilometers to accomplish. Steinfath has been and continues to be a value to our sport.
3. Danny Ching

Danny Ching (Hermosa Beach, California, US) is one of the most approachable super stars of the sport, with a big smile and low-profile demeanor. But don't let that fool you: he is nothing short of a paddling beast. He comes from outrigger paddling, where he is incredibly accomplished and broke some new grounds as a mainland US athlete. And that potent background has not disappointed. Ching is one of the most consistent and accomplished stand up paddlers in the world, having won nearly every high-profile event, but who also contributes in other ways. He is the owner of 404 SUP and can routinely be found hosting clinics and working with kids. AND, just when you thought Ching might be settling down and taking a well-deserved break from his outstanding racing career, he comes back to show us that he's just as much of a beast on the water that he's always been by winning last year's Carolina Cup in grueling conditions and following it up with a runner up finish at this year's race. No doubt, Ching has already achieved legend status and continues to impress.
1. April Zilg

April Zilg (North Carolina) is one of the standouts coming from the East Coast of the USA. The North Carolina native recently relocated back home to North Carolina after being in Southern California for a few years and she continues to be a key member of her local stand up paddle community. Zilg has really stepped up her game in competitive racing in recent years and last year achieved her best result yet as #2 in the world on the APP World Tour. April has also been a top finisher year after year in the grueling Graveyard Race at the Carolina Cup and in the past year has achieved her dream of winning the Graveyard Race 2x over. Zilg proves that hard work, dedication and a good attitude go a long way into making dreams come true. Congratulations to Supconnect's Woman of the Year for 2022.
2. Josette Lata

The Supconnect Awards isn't all about competition and results. It's main goal is to find people that represent the heart and soul of SUP through yes, their participation, but also through their community outreach and attitude. Josette Lata is just that. She embodies all the characteristics of a Senior Paddler Leader, providing mentorship, enthusiasm and support of the sport and enthusiastic philanthropic support. She has been a force in promoting this sport for women of all ages and is truly deserving of some recognition for all she does.
3. Aline Adisaka

Aline Adisaka (Brazil) is an up-and-comer from South America and is hungry to make a name for herself. Aline is a multi-discipline athlete and enjoys both SUP surfing and SUP racing but her main focus has been on the surf. However, as of late Aline has been putting more time into racing and it's clearly been paying off as she just came in 2nd and 3rd place at the Gorge Challenge in the Elite Course and Downwind race. Adisaka has traveled all over the world and recently has been spending a lot of time in Hawaii where she's been fine-tuning her skillset and dipping her toes into big wave riding. She's been on APP's Top 10 females for the past couple of years aso it's only a matter of time before she gets her big breakthrough performance and becomes a household name in SUP surfing and racing. Adisaka has the talent and sportsmanship that we look to highlight
1. Shuri Araki

Shuri Araki (Okinawa, Japan) is just 16-years-old but he sure is making a name for himself in the global SUP race scene. Shuri, aka Shrimpy as he's known by his peers, became the youngest-ever finisher of the coveted Molokai-2-Oahu race at just 13-years-old and then went on to become the youngest member of the APP World Tour at 15-years-old. Over the past couple of years, Shuri has been testing the international race scene and starting to climb the ranks and make a name for himself. When not paddling, you'll be able to find Shuri helping his family organize SUP downwind races at home and fishing with his family. Shuri's bright smile, positive attitude and talent go a long way and we're excited to name him as our 2022 Grom of the Year.
2. Cecelia Pampinella

Italy's Cecelia Pampinella is nearing the end of her 'grom' status and has already been making waves in Europe as a future star of the sport. Pampinella has only been paddling since 2018 but her talent shows way beyond her years. Pampinella has been on a tear over in Europe on the Euro tour and currently ranks #3 overall against some heavy hitters. With a goal of someday competing in the olympics it's safe to say that Pampinella is well on her way to making that goal a reality once SUP becomes an olympic sport. We're looking forward to watching Pampinella's career blossom.
3. Soryn Preston

Soryn Preston was born and raised in Long Beach, California, where she currently resides. Soryn's passion for stand up paddling came from her love of the beach and playing on her uncle's SUP boards. Soryn shares her passion by encouraging young girls to do big things and by mentoring young athletes in water sports. She is coached by the renowned Mike Eisert of The Paddle Academy in Dana Point, CA. She also crosstrains at home with weights and conditioning. In her 6 years of competition in over 100 races, she has placed first or podiumed in big races like Pacific Paddle Games, Gorge Paddle Challenge, and Santa Cruz Paddle Fest and recently placed top 3 in the women's sprint at the APP Santa Monica race. Watch out for this future SUPerstar!
1. Starboard

When choosing Brand of the Year we take many things into consideration. We look at product quality, community outreach, relationships with dealers and more. This the 3rd straight year, Starboard once again stood out above the rest. Starboard continues to innovate and invest in the sport coming out with new products every year and also supporting not only many of the world's best athletes but also supporting athletes on the local level. Starboard has also been working hard over the years on making their production one that is environmentally friendly. They've put a lot of energy into various organizations and regularly plan and conduct beach and waterway cleanups. And not only that, the overall feedback from dealers was that Starboard did well with their customer service and backend support. Starboard has also been a constant support of the SUP industry by partnering with various global media publications and has been engaged with SUP's industry association (SUPIA) over the years and has even partnered up with the ICF (International Canoe Federation) to work on environmental plans and advocating for SUP safety. All that combined once again make Starboard our choice for 2022 SUP Brand of the Year.
2. SIC Maui

SIC "Sandwich Islands Composites" is the vision of master shaper/designer, Mark Raaphorst. SIC boards are inspired naturally by elite racing, but also from a lifetime of lessons learned. These lessons have led to a reputation for some of the fastest, smoothest gliding, most maneuverable boards in the world. SIC is also seen as an innovator whether it is in composite or hollow construction, its Active Steering System and its futuristic Standamaran™. Whether you are a seasoned pro in either open or flat water racing or the weekend surfer. Whether you are looking for better fitness, touring or just all-around fun; SIC has something for you.
3. Red Paddle Co

Red Paddle Co. has been making inflatable SUP boards since 2008 and that's all they make. This focus allows Red Paddle Co. to look at the world of inflatable boards from a unique perspective and it allows you to own a product that is designed to give you the absolute best experience possible. Red Paddle Co. offers some of the best inflatables on the market offering extremely durable and well-constructed inflatable boards. Red Paddle Co. believes that owning an inflatable board should not mean you have to compromise on performance, looks or quality. They believe that the experience you get when you use one of our boards is that of an authentic SUP experience and not a low quality substitute to the real thing..
4. Fanatic

Fanatic is an iconic brand founded in 1981. 2010 saw the creation of Fanatic SUP. They drew from their knowledge, experience and innovation in Windsurfing and applied it to the fastest growing watersport on the planet, Stand Up Paddling. Sebastian Wenzel is the highly regarded shaper for Fanatic, having introduced CAD technology into the production of their boards. In conjunction with this, Fanatic has and always has had a team of world class SUP riders and highly experienced Brand and Product Managers. They work closely with the likes of Jake Jensen and Arthur Arutkin, highly talented athletes, bringing to you the best performance boards.

5. ECS Boards
ECS Boards Australia is one of the hottest brands on the market due to their versatile shapes and lightweight design. Their great styles also add to the reason for their popularity. Focusing on their SUP styles here in the USA, ECS started as a surf company, owned and designed by surfers in Australia. They took their love for the water, their knowledge of the waves and their proven surf designs and created the best riding SUP models in the industry. Their retailers and customers come back time and time again to say how much they love the ECS brand.
1. Big Winds

Big Winds is no stranger to this category as they've won this award in the past. Well, this year the brands and people have spoken and Big Winds is back on top. Big Winds is located in Hood River, Oregon and was founded in 1987 and is one of the largest windsurfing, kiteboarding and stand up paddleboarding product and accessory stores in the United States. Their staff members are experienced players who are passionate about their sports and equipment and ready to offer expert advice. In addition to an enormous rental/demo fleet for all skill levels, their windsurfing and stand up paddleboarding school is one of the best in the Pacific Northwest and their lesson programs include kids camps, junior camps, and private and group lessons for men and women of all ages. Big Winds' youth development program is one of the best in the world helping to groom our sport's future superstars. Big Winds also partners with the Gorge Challenge event that draws athletes from around the globe to deliver an exceptional venue and event that athletes love. All this combined with feedback from brands in the industry are why Big Winds is the 2022 Supconnect SUP Shop of the Year.
2. 101 Surf Sports

101 Surf Sports (San Rafael, California) is a full service Water Sports Sporting Goods Shop specializing in Stand Up Paddleboarding (SUP), Prone Paddleboarding, Windsurfing, Kiteboarding, Surfing, and Kayaking. They offer the San Francisco Bay Area a full range of lessons, gear rentals, board repair, kayak storage, stand up paddleboard storage, boat storage, and guided tours. They carry gear from the premium manufacturers including Naish, Starboard, Jimmy Lewis, NeilPryde, O'Neill, SUPreme, SIC Maui, Severne, Carve Designs, Dakine, NRS, Bark, Surftech, and Focus Hawaii.
3. South Shore Paddleboards

South Shore Paddleboards (Babylon, New York) is not only the largest paddleboard shop on Long Island, but a space were people will feel at home. With comfortable clothing and flip flops, creatively designed accessories and some beach gifts for your home. South Shore Paddleboards want to make sure that everyone is happy in the store as they will be out paddling. They promise that choosing the right board will be fun and using the right board will be amazing. Because experiencing the glide is one of the best feelings ever!
1. Kevin Krohn

Kevin has been a SUP Specific Sales Rep for over a decade now. Kevin has worked for many great brands like Futures Fins, Quick Blade, Laird, Virus, Hamboards, Vestpac, Body Glove and now Starboard. Kevin's passion for the sport comes out in his work. There's no doubt that Kevin goes above and beyond for the brands that he represents but also the shops that he works with. He hosts demos and lessons, he educates consumers and ​​does in store clinics with the retail staff on all the selling points of each board. Kevin's dedication, community involvement and support make him our pick once again for 2022's Supconnect Sales Rep of the Year.
2. Keith Conway

Keith works at Sutton's Bay bike and surf. Leads many group paddles and always helps others to get on the water. Keith has drastically increased sales at the shop and is great at what he does.
3. Tony Weaver

Rep for Starboard.
Congratulations to all of the winners of the 13th Annual Supconnect Awards. We couldn't be more pleased with the results and we hope you are too.
Also, be on the lookout for the People's Choice Awards where we recognize the top picks based on votes for each category!
To check out our Gear of the Year Award winners for 2022, click HERE.
Last modified onThursday, 04 August 2022 21:01

Submit your news, events, and all SUP info, so we can keep promoting and driving the great lifestyle of stand up paddling, building its community, and introducing people to healthier living.
Website: supconnect.com
Email

This email address is being protected from spambots. You need JavaScript enabled to view it.