2014 Payette River Games Offers Big Prize Purse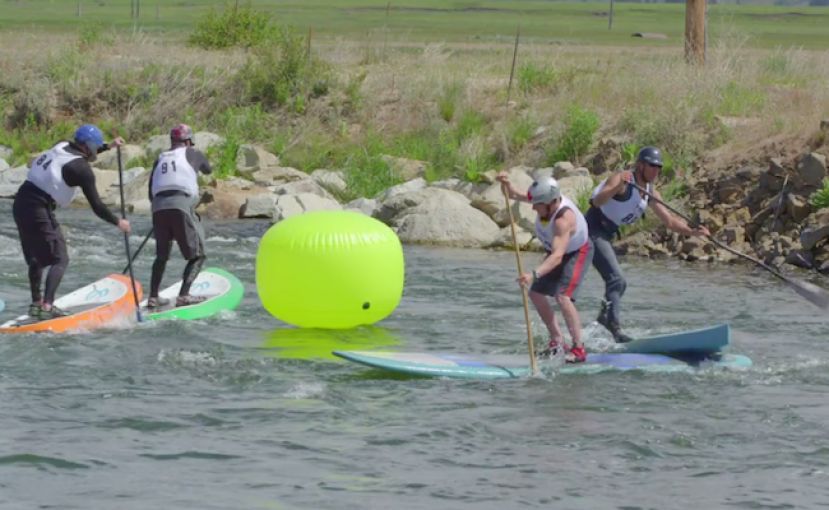 The 2014 Payette River Games is offering the biggest prize purse in SUP History.
CASCASE, Idaho - In June 2014, the world's best stand up paddlers will descend on Sleepy Cascade, Idaho, to compete for the largest purse in Stand UP Paddle history $50,000.00. You read that correctly, the largest purse in history, regardless of discipline; ocean, surf, flat-water, or whitewater.
Elite racers will battle it out in a Down-river Sprint event, and a SUP Cross event. In the preliminary rounds of the downriver sprint event, paddlers will be released in a time trial format one at a time. The rules from there are simple. Fastest one to the finish wins. Yes, there will be some mandatory buoy turns along the way, however, the majority of the race will be a flat-water sprint, but oh, when the paddler turns the corner, and begins to see Kelly's Whitewater Park and the crowds in the distance, they know the fun is about to begin.
The paddler will notice that the river in front of them has disappeared into the all too familiar, Idaho whitewater horizon line. As the paddler nears the lip of the horizon line, they will begin to see water, of the white variety, shooting and spitting, and boiling. If they have done their homework, the paddler will know that there is a clean-line through the chaos that leads to the safety of the finish line. However, if the paddler, showed up that morning and didn't take the time to look at the course, they may find themselves, and their board, getting what we like to call "Posterized" in Kelly's top feature. Ask Whitewater Legend Jim Grossman, Jim spent some time in the hole last year, and gets to live in Payette River Games infamy.
The SUP Cross event, a spectator favorite, matches paddler head to head. Four or five paddlers per heat, will battle it out through a buoy course, which may, or may not be set up to kick all of their butts. The SUP Cross, shows off which paddlers have put in the time learning to ferry, catch eddies, make buoy turns and stick drops. Winners of the heats will advance in the winner's bracket. We at Kelly's believe in second chances, so losers will be placed in the consolation bracket, where they will be given time to repent for their sins and work their way back to the winner's bracket and river SUPremacy. Heats will continue until the field is paired down to the finalist. The finalist will compete on Sunday for all the glory.
The top 20 male and top 20 females in both the downriver sprint event and the SUP cross event will be given points, 20pts for 1st be added together with the top point earner both male and female being crowned the 2014 Payette River Games Champion.
So you've made it this far in the article, and are saying to yourself, "Well that's great, but I am not an elite paddler". Don't worry we have you covered. In addition to the elite competition, we will be holding an Open Downriver Sprint, which will be held on the elite course, minus the whitewater finish.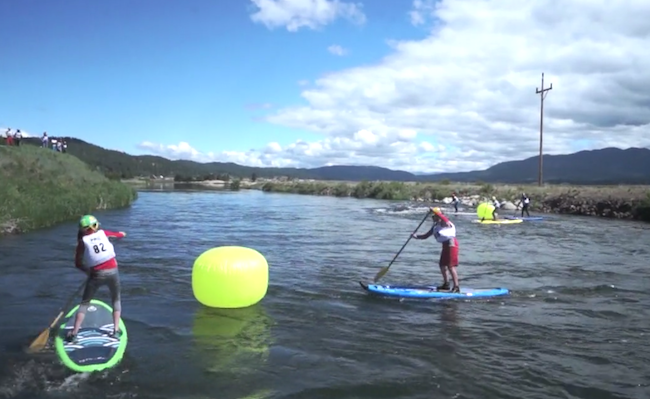 Trust me, the Open Race is where it is at. We have event sponsors like Yuba Bikes, Corran SUP and Werner Paddles that have all donated gear to be raffled to Open Race competitors. Check out our website (www.payetterivergames.com) for a complete list of all the fabulous prizes that will be given away to the lucky open race competitors who's names are drawn over the weekend.
Ok, so I have you thinking, 'hmmm, this might be fun. But Cascade, ID?' Well, don't worry, besides being one of the most beautiful locations on earth, with legendary whitewater surrounding Kelly's Whitewater Park, and world class play features in the park itself. We have gone out of our way to make your weekend one to remember. Watch all the other events of the games, the world's best river surfers, the world's best kayakers, the kids, other fellow weekend warriors. Take the volleyball clinic from two time Olympic Gold medalist Dave Saunders. Find a friend and join the raft cross, bring your dog along and join the flat or swift water fetch. SO MUCH TO DO, SO LITTLE TIME. In the evening, make sure to kick back and enjoy the live entertainment at the park, or venture in to the town of Cascade to a movie at the Roxy Theatre, grab a bite to eat in town, or a few miles away in Donnelly and McCall.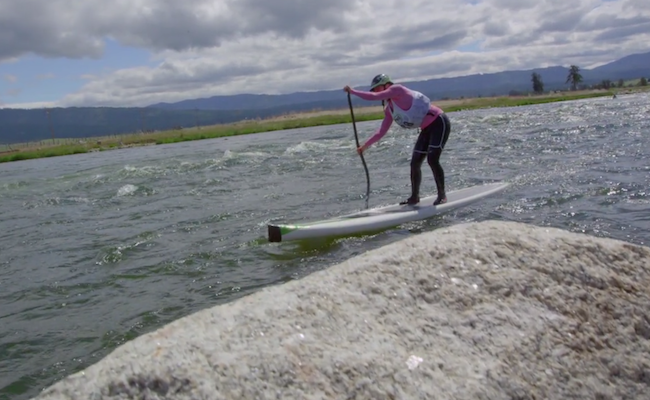 Well, I guess by now, you can tell that we are stoked to have you in Idaho and to show you OUR ALOHA spirit. I laugh when I think of world class paddler Nikki Gregg, saying a few years ago on Facebook, that "Idaho is nothing but Potatoes, and smells like cow poop" as she drove through. Now she has made two summer pilgrimages to the whitewater state, is an Ambassador for Kelly's Whitewater Park and will be the lead instructor for the Kelly's SUP academy this summer. I smile when I think of Terri Plunkett, another world class paddler, asking me as we paddled the main Payette "Do they import the white sand on all of the beaches". My hear is filled with joy and appreciation for where I live, when I think of legend Chuck Patterson smiling, whooping and hollering, and yelling as he bounces down the Class III rapids on the Payette "THIS PLACE IS BEAUTIFUL".
It is Beautiful, it is wonderful, It is IDAHOME. And we want to share it with you. Please join us at Kelly's Whitewater Park June 20-22nd time of your life, thank Kelly, for it was her love of adventure, friends, and fun that made your weekend possible. For more information, check out www.payetterivergames.com/.
Jeff Banks (Jefe') is a board member of Kelly's Whitewater Park and is a co-organizer of the Payette River Games, along with serving as the SUP Race Director for the Payette River Games. Jeff is also a co-founder and current partner in Glide Paddleboards and Surf Jeff has been paddling whitewater as a Kayaker for 23 years and has preferred to Stand UP for 7 years.
Last modified onWednesday, 24 June 2015 13:08

Truscott is a widely published author in the surfing and travel world, has a master's degree in creative writing, and comes from a diverse backgroun in water sports.
Email

This email address is being protected from spambots. You need JavaScript enabled to view it.