SUP World Tour Prepares for Final Rounds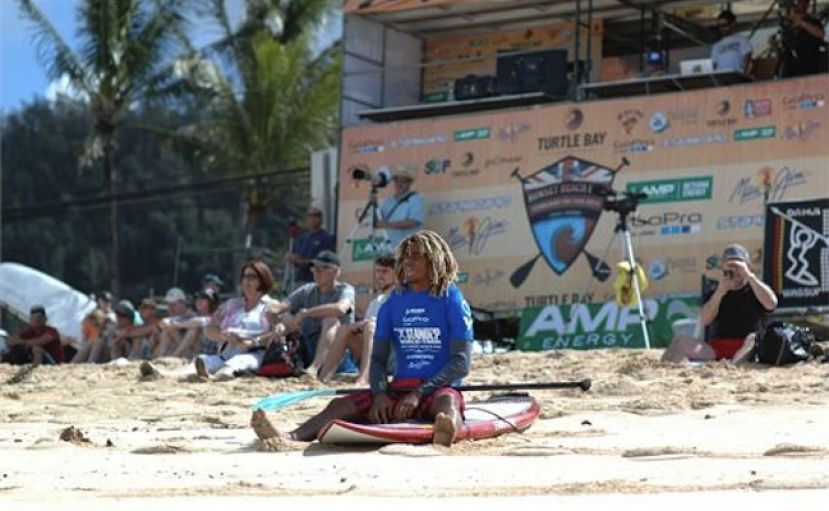 All photos are courtesy of the Stand up Paddle World Tour.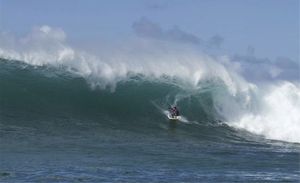 Kai Lenny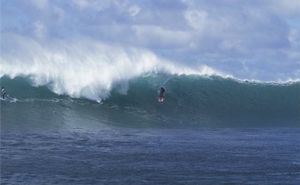 Kala Alexander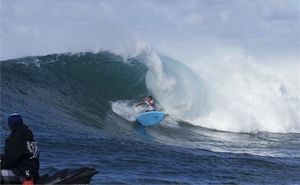 Dave Muir
TURTEL BAY RESORT, Hawaii - The stand up world tour at Sunset Beach has already provided exceptional performances from paddlers who have come from around the globe to compete with one another for the first title of the year. However, after 3 lay days in a row everyone, both surfers and spectators alike, are chomping at the bit to finish the contest and see how it all plays out.
In the mean time, Round 1 of the competition had some really great moments including strong performances by Keahi de Aboitiz, Robin Johnston, Kai Lenny, Peyo Lizarazu, Kekoa Auwae, Zane Schweitzer, Sean Poynter and Pomal Hoapilli.
At the end of round 1 it was the repercharge come back heat that will be the most memorable for many who were there. However, perhaps one of the most impressive rides all day came from Mo Freitas (Focus/Body Glove) from Haleiwa, Hawaii, as he "linked together critical and high performance turns as well as an incredible barrel through the end bowl."
Round 3 of the Sunset Pro also proved to be very exciting and according to the tour, "Stand out performances included Beau Nixon (Naish) from Australia, Aaron Napoleon (Rogue) from Oahu, Hawaii and our young Danish representative Casper Steinfath (Naish), who stunned the assembled crowds by dispatching the 2012 Sunset Beach Pro Champion, Bonga Perkins from Oahu, Hawaii. "
The next call will be at 7:00am TODAY Hawaii Standard Time and the decision to surf or not to surf will be posted on the Stand Up World Tour Facebook page. To follow the action and see the contest LIVE, please visit the Stand Up World Tour Website.
.
Last modified onThursday, 27 August 2015 16:45
Email

This email address is being protected from spambots. You need JavaScript enabled to view it.