Paddle Boarding in Southwest Germany: The Outer Edge of Black Forest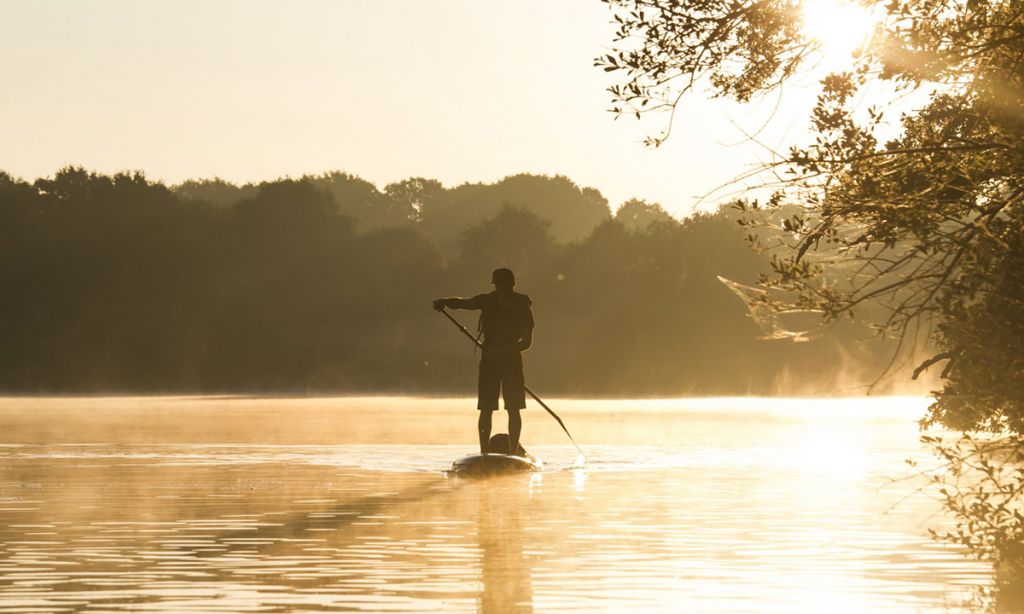 Photo: Black Forest Magic / Thomas Bührer
Highlights
At the border of Switzerland and France lies a beautiful mountainous region of Southwest Germany known as Black Forest. Rich in evergreen trees, quaint towns, and intrinsic beauty, Black Forest is something out of a fairytale. The outer edge of Black Forest is home to amazingly diverse scenery, rivers, and lakes. Sprinkled with vineyards, thermal baths, and receiving plenty of sun, paddle boarding through the outer edge of Black Forest makes for a magical experience.
Seasons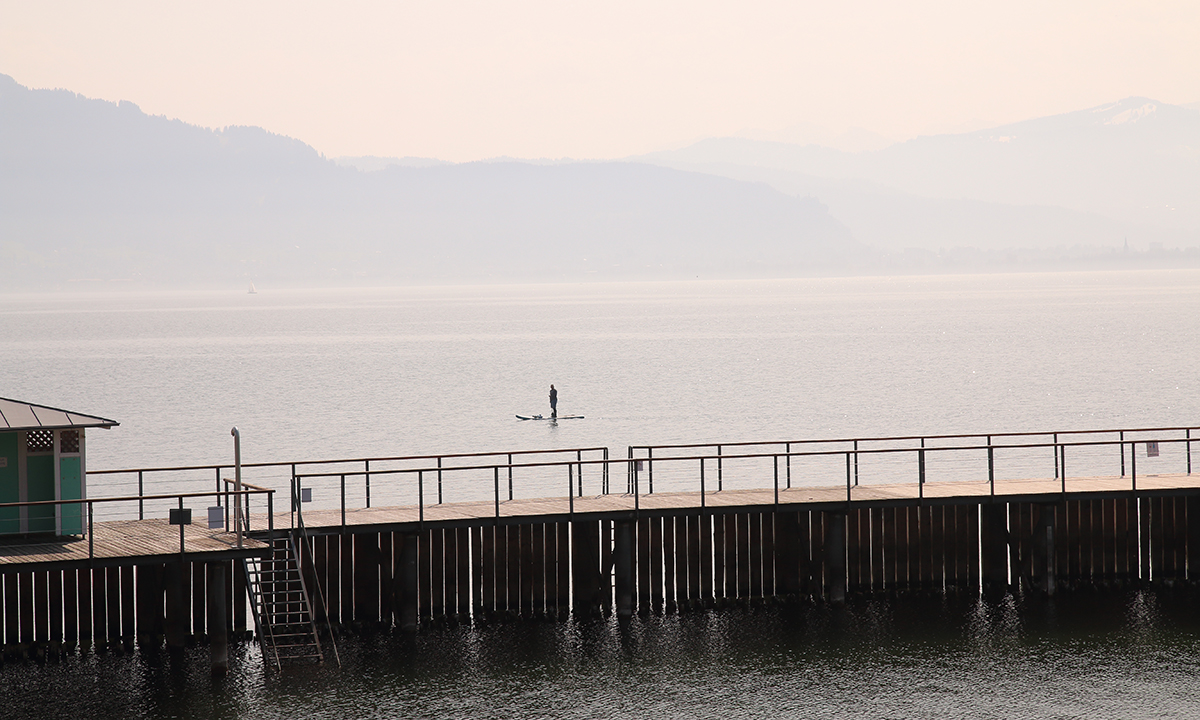 Lake Konstanz. | Photo: Shutterstock
Black Forest receives plenty of sunshine and little rain, making it a great summer destination. Although summer is its most popular time of year, four distinct seasons make the area a popular tourist destination year-round.
Summer (June - August): With average temperatures of 14 - 25 degrees Celsius, summer is the region's most popular time of year for tourism. As you look to stay upright on your paddle board, it is also the second-lowest time of year in terms of wind speeds.
Spring (Mar-May): Average temperatures range from 10 - 23 degrees Celsius (with temperatures rising in later months). Although rain is rare, spring is the second windiest time of year.
Fall (September - November): Average temperatures can range anywhere from 6 - 22 degrees Celsius. Although it begins to get colder in the fall, tourism is second-highest this time of year.
Winter (Dec - February): Average temperatures range from 0 - 6 degrees Celsius. Winter also has the highest wind speeds of the year.
Hotspots
Home of the cuckoo-clock and Brother's Grimm fairytale, Black Forest truly is a fantasy land. It is full of rich history and amazing scenery that is best appreciated from the water. Whether you're a beginner or expert paddle boarder, one of the best ways to truly appreciate the magic of Black Forest is by hopping on a stand-up paddle board (SUP) and seeing it for yourself. Here are some of the best areas to explore:
1. Bodensee, Konstanz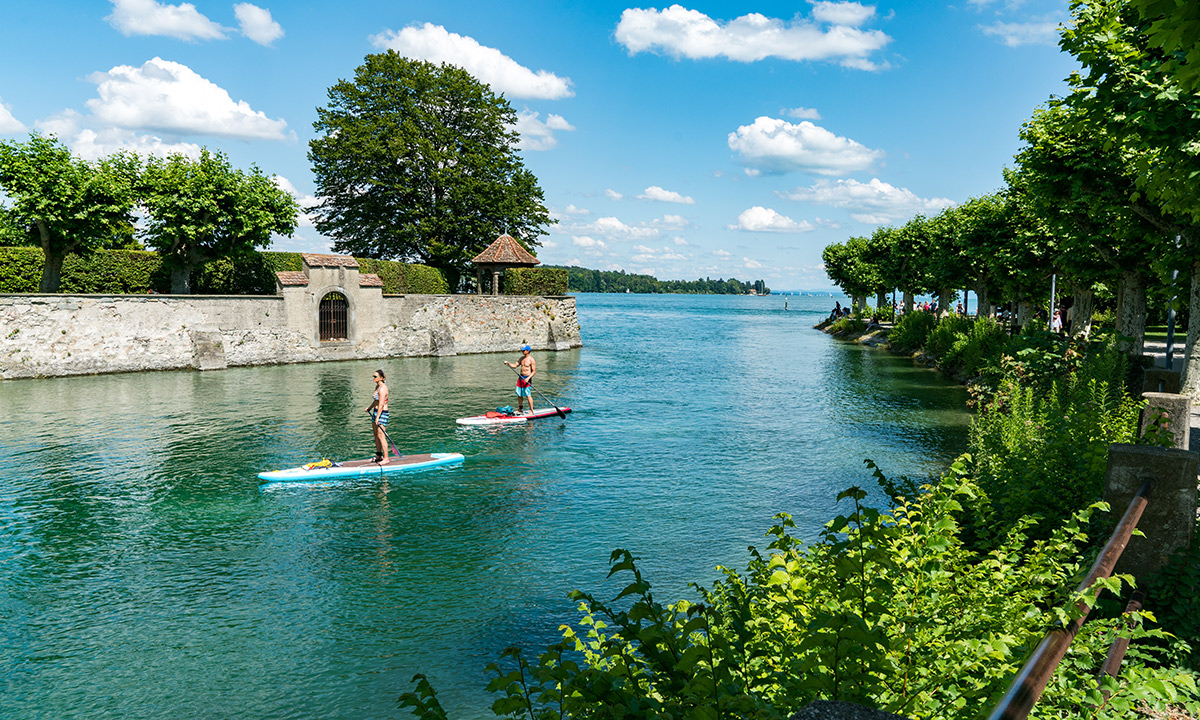 Paddleboarding on the canals of Lake Constance on a beautiful summer day. | Photo: Shutterstock
Bodensee (or "Lake Constance" in English) is made up of three bodies of water along the Rhine river. Konstanz or "Constance" is the largest city on Lake Constance which is surrounded by lush green trees, mountains, cityscapes, and historical architecture.
Bordered by beautiful hillsides that slope down right to the edge of the water, paddle boarding around Konstanz allows for a magical experience. With orchards, vineyards just beyond the trees, Lake Constance's shoreline spans out into three different countries: Germany, Austria, and Switzerland.
Make sure to check out Konstanz Port where you'll see beautiful stone structures, docked sailing vessels bobbing up and down on the deep-blue water, with cityscapes and the Alpine foothills in the background. Such diverse scenery makes Lake Constance a paddle boarder's dream.
2. Lake Schluchsee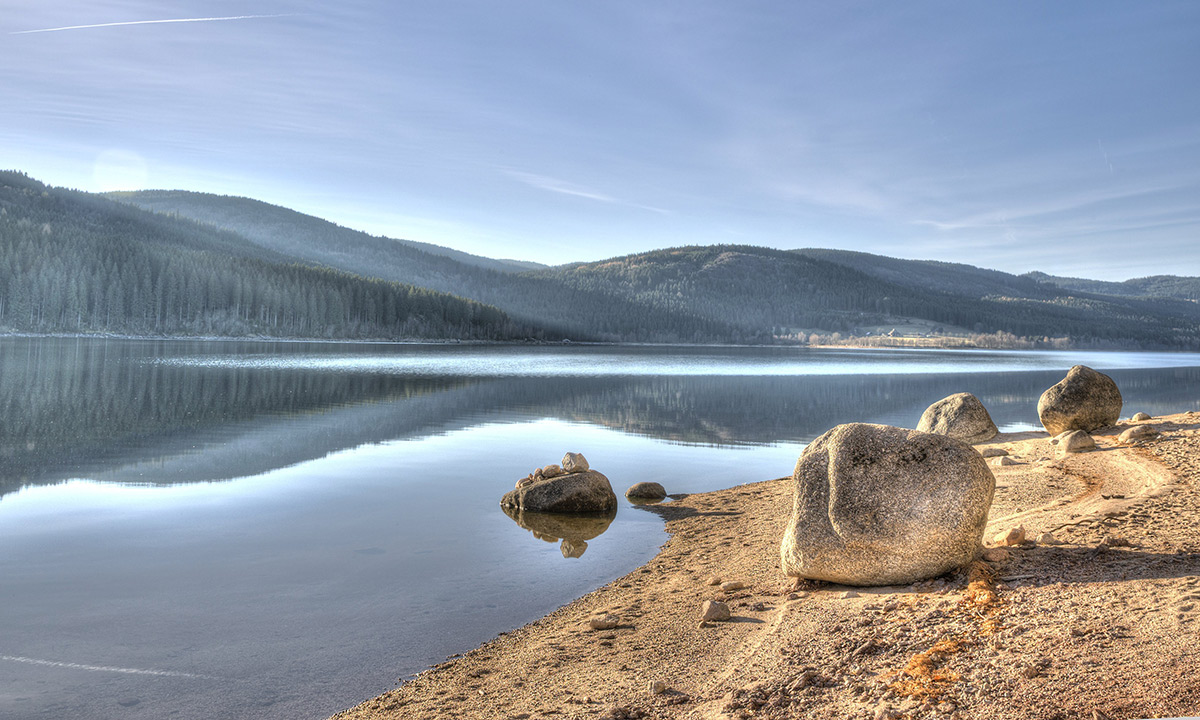 Beatiful autumn day on Lake Schluchsee in the Black Forest. | Photo: Shutterstock

Lake Schluchsee is a glacial fed reservoir, surrounded by trees, beaches, and mountain scapes. It is the largest lakes in Black Forest and a mecca for water sports due to being one of the cleanest lakes in Germany.
In addition to being the largest, Lake Schluchsee is also the highest elevation lake in Germany. Surrounded by hiking and walking trails, Lake Schluchsee is the perfect place to paddle board, relax, and soak in its quiet beauty.
You can access Lake Schluchsee by train, which runs adjacent to the lake. Then, it's just a short walk to the beach to hop on your SUP and check out some breweries, shops, or restaurants. It's a great place to take the family as well!
3. Mittelrhein, Rhine Gorge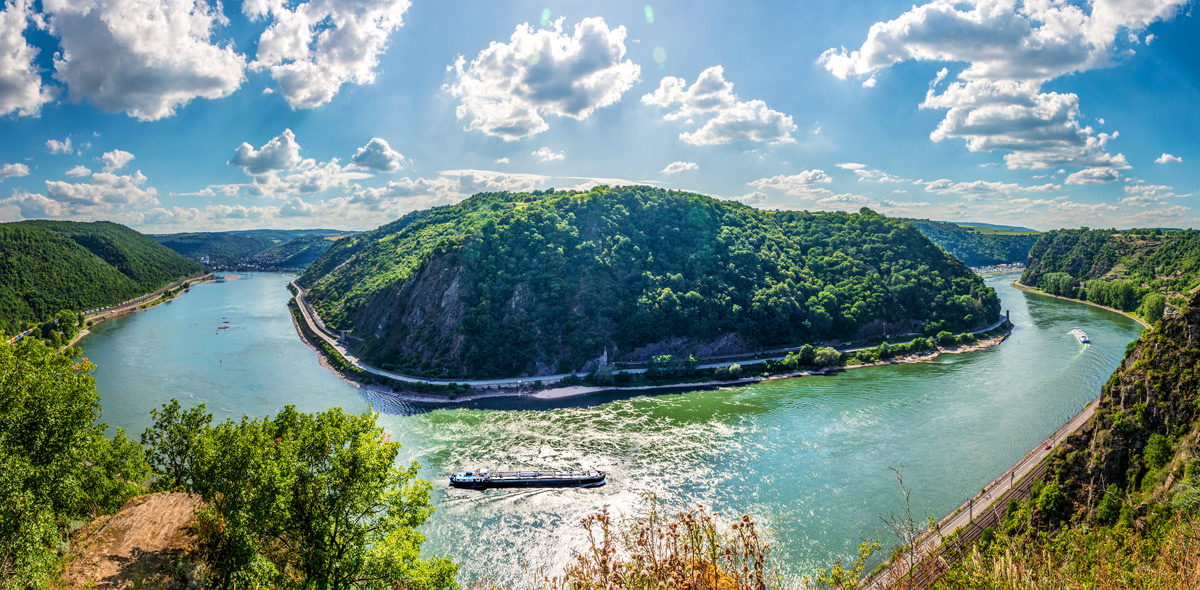 Panoramic landscape of River Rhine and Loreley on the right viewed from Rheinsteig trail viewpoint Felsenkanzel in Rhineland Palatinate near Sankt Goarshausen. | Photo: Shutterstock
Mittelrhein or "Middle Rhine" is a major river that flows through Rhine Gorge ("Upper Rhine Valley"). Middle Rhine is a naturally formed gorge that flows from Lake Constance to the North Sea. It is a popular tourist destination for its rich heritage and beautiful scenery.
Trains run on either side of the river, allowing you to appreciate its beauty and plan your paddle boarding route. Flanked by lush green hills, Middle Rhine flows through the small town of "Lorch am Rhein". Calm waters make this area great for SUP beginners.
4. Lake Titisee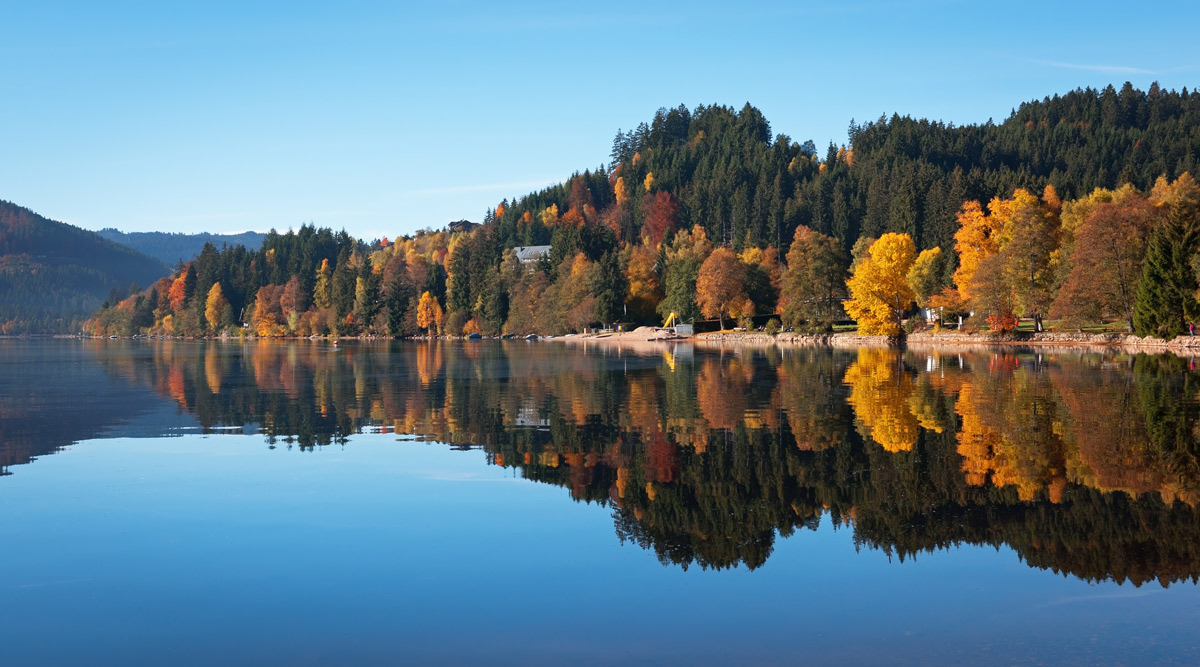 Autumn forest reflected in the surface of the lake Titisee, Germany. | Photo: Shutterstock
Lake Titisee is a glacial lake formed during the ice age. Located in the town of Titisee-Neustadt, Lake Titisee is SUP heaven. Surrounded by parks, shops, and walking trails, Lake Titisee has beautifully clear water that is refreshing, invigorating, and is emphasized by the beautiful backdrop of Black Forest. Hop on the water quickly and easily being only minutes away from local shops and restaurants.
5. Öhningen on Rhein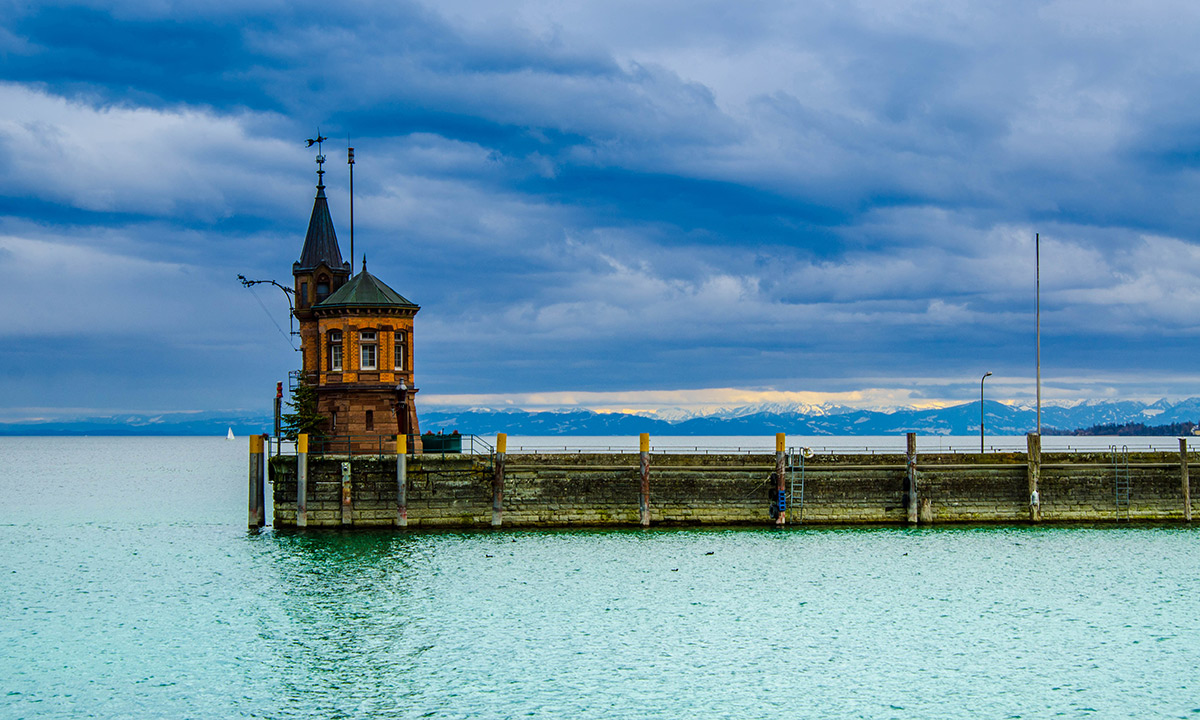 Lighthouse in the harbor of lake Bodensee, Germany, city Konstanz. | Photo: Shutterstock
Öhningen is located on the Western edge of Lake Constance. It has been deemed a world heritage site due to its rich history of pile-dwelling (houses built on the water on raised stilts). It is also the largest town in the Hori peninsula. Öhningen offers a charming aesthetic full of great historical structures such as churches, monasteries, and museums to view while paddle boarding down the Rhein ("Rhine" in English) river.
If you're looking for an adventure, journey down the Rhine river on your SUP along a magnificent stretch of evergreen mountain scape from Wangen to Schaffhausen.
6. Bad Bellingen on Rhein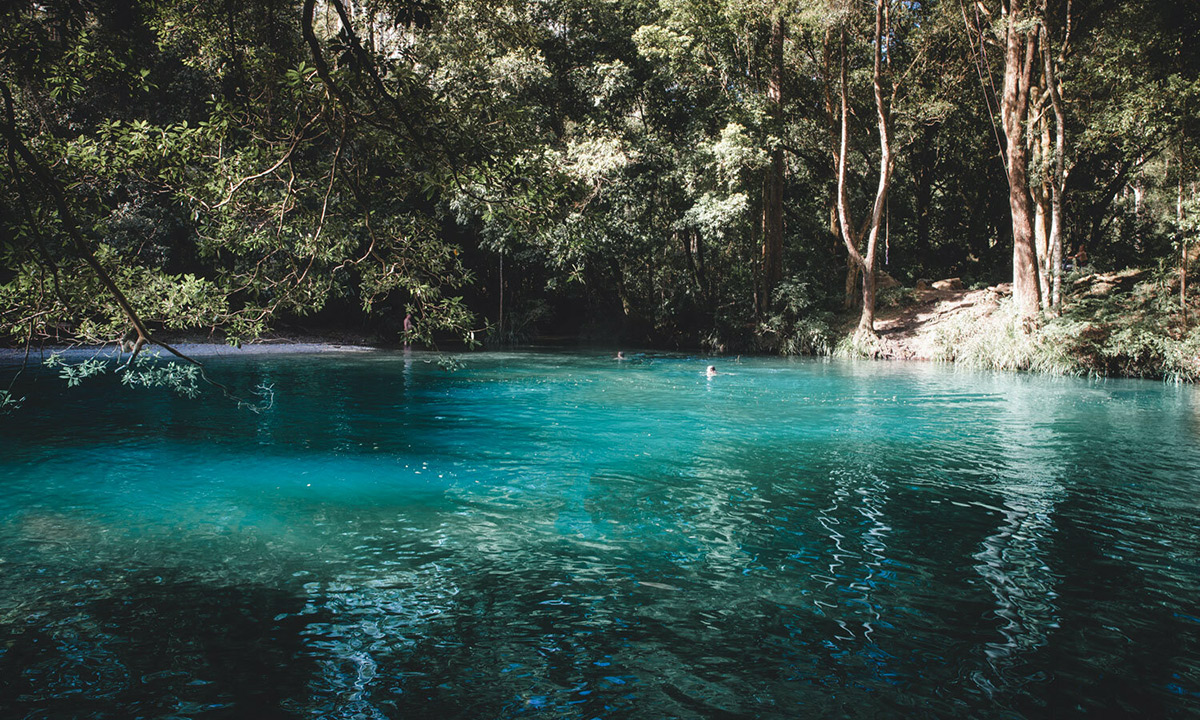 Photo: Black Forest Magic / Thomas Bührer
Bad Bellingen is located near the western border of France and is known for its thermal baths. It has historically been a place of healing as well. Fun fact: "Bad" translates to "bath" in German.
The Rhine river flows through Bad Bellingen, making it perfect for SUP exploration. The wonderfully diverse scenery adds to the intrinsic beauty of Bad Bellingen. Glide down the Rhine, exploring hidden gems like "The Promised Land" (seen above), appreciating lush forest cover along the way. Take a pit stop at Kurpark to enjoy the botanical gardens and make sure to check out the thermal baths after a long day on the river.
Other Paddlers
While experiencing all that Southwestern Germany has to offer, why not link up with other SUP enthusiasts? Whether you're a veteran, hobbyist, or first-time paddle boarder, Surfer-world is a great resource for joining a community of paddlers.
Other reputable paddlers are those from Yellow SUP from Lörrach. They are also pioneers in SUP tours and courses on the Rhein valley.
Get inspired by checking out the best places to travel and make sure to always have the best gear. Surfer-World comes highly recommended for all types of watersport gear and clothing, preparing you for your next SUP adventure. If you're a beginner and are looking to purchase your first board, check out Surfer-World's SUP section that offers great value for money.
To explore more SUP Destinations, click HERE.
Last modified onWednesday, 14 April 2021 16:29

Hudson Rennie is a freelance writer and paddle board enthusiast from Vancouver, BC, Canada. Discovering his passion for stand-up paddle boarding in Osoyoos, BC, Canada, Hudson's goal is to sun-hop, exploring all of the world's best paddle boarding spots. For more information feel free to reach out.
Website: www.surfer-world.com
Email

This email address is being protected from spambots. You need JavaScript enabled to view it.